Blog: Historic heat leads American Red Cross volunteers to adapt to 'a disaster like no other'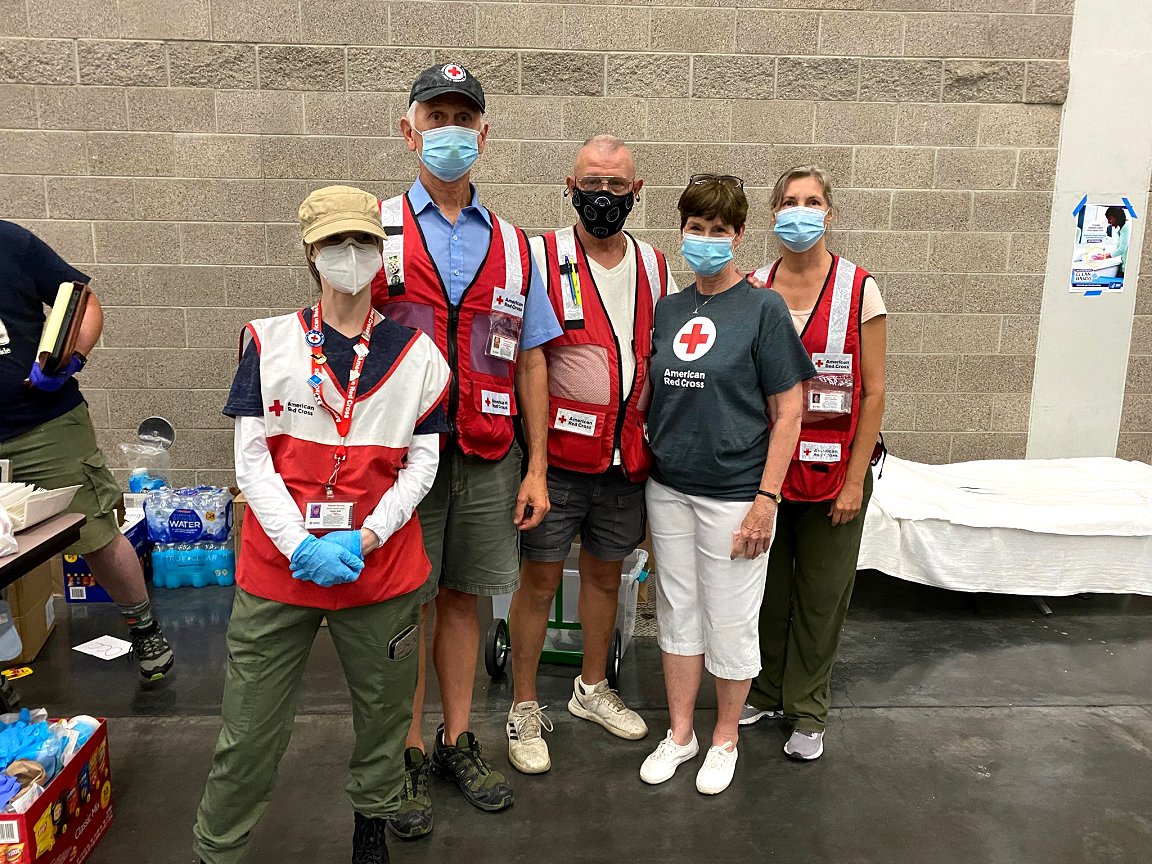 8 July 2021
by Sarah Cagann, American Red Cross, Portland, Oregon

(This story appeared first last week on the Cascades Region Blog. The World Weather Attribution study which found the extreme heatwave that affected western Canada and the US Pacific north-west to have been made 150 more likely by climate change was published yesterday.)

We saw the forecasts and read the headlines: a dangerous multi-day, triple-digit [Fahrenheit] heatwave was coming to the Cascades Region.

Yet it was still somehow unimaginable that the beautiful Pacific Northwest could really reach such record-breaking temperatures.
As Friday 25 June 25, 2021 approached, it became clear that those forecasts were about to come true. "These conditions pose a high risk to everyone," said Rebecca Marshall, Regional Disaster Officer.

"Older adults, those with chronic medical conditions, people who work outside, infants, children, and athletes are more at risk during this extreme heat."
The American Red Cross typically does not provide widespread support for cooling centers, which are set up by local counties.

Food, water, escape

However, this situation was unique. The excessiveness and the duration of that heat quickly made this a life safety issue. A unique situation that required a unique response.
"This is a very different response in that we had volunteers in a standby mode several hours away from where we were," said Bruce Kolkow, a long-time Red Cross volunteer.

"Usually, volunteers are sent right to their location as they arrive because the disaster has already affected lots of people; in this case we didn't know where and when people would be affected and for how long."
Working alongside counties and local governments, the Red Cross Cascades Region began supporting cooling centers and overnight cooling shelters across the region to provide those in need food, water, and an escape from the heat.
This situation was unique,
requiring a unique response.
So far, over 100 Red Cross volunteers have worked tirelessly across seven counties of the region to provide more than 1,900 snacks and bottles of water and over 300 comfort kits.
"We had one client that was eight months pregnant," said Donda King, the Site Manager at the Lane County Fairground cooling center. "She really needed us to be there".
Over the past year, Red Cross volunteers have become experts in adjusting to challenging situations and this heatwave was no different. As Bruce said: "Just remember we are flexible, and we adapt."
Now that this record-breaking event is over, focus once again turns to wildfires. With hot and dry conditions throughout much of Oregon, Red Cross volunteers are ready to help when the call comes.
American Red Cross volunteers like these at the Oregon Convention Center cooling station last week found themselves in uncharted waters with a historic heatwave that threatened vulnerable groups like the elderly, the very young and pregnant women. (Photo: Derek Reed/ARC)