Red Cross Red Crescent to be represented on global partnership assisting countries with climate commitments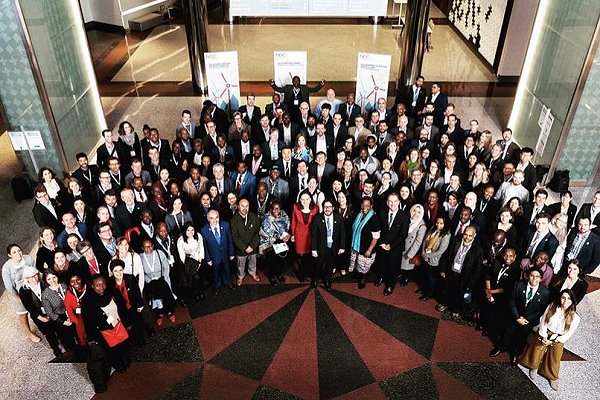 17 June 2020
The global NDC Partnership – launched during COP 22 in Marrakech in 2016 – last week announced the make-up of a nine-strong task force to develop a plan to engage young people with its assistance to countries preparing nationally determined contributions.
The plan is due to be approved by the partnership's steering committee in September.
The IFRC is represented on the task force by New York-based Roop Singh – the Climate Centre's Climate Risk Adviser, who is the operational lead for attribution work and supports the urban portfolio with a focus on heatwaves.
The task force details were announced on behalf of its co-chairs from Costa Rica and the Netherlands.
"My particular passion in the last couple of years has been on the colliding trends of climate change and urbanization, especially with hazards like heatwaves," said Ms Singh.
"This is reflected in my work as the lead author of the Heatwave Guide for Cities, released in 2019, and now the practical task of developing action plans for heatwaves in Bangladesh.
"One of my highlights from the last year has been working with young volunteers in Bangladesh in coming up with creative solutions to extreme heat in Dhaka."
Another former Climate Centre junior researcher, Julianne Baker-Gallegos, is now at the helm of the NDC task force, guiding members through a global consultation process in the developing the plan for youth engagement.
Country engagement
The NDC Partnership "works directly with national governments, international institutions, civil society, researchers, and the private sector to fast-track climate and development action," its website says.
Approaches include country engagement, knowledge and information sharing, and financial advice.
NDCs are "at the heart of the Paris Agreement", the UN says, and "embody efforts by each country to reduce national emissions and adapt to the impacts of climate change."
The NDC Partnership is co-hosted by the Washington, DC-based World Resources Institute and the UNFCCC in Bonn.
The NDC Partnership last year grew to more than 160 members, who together support nearly 70 countries with climate commitments. A new task force will now make plans for greater youth engagement. (Photo: social media)