Worst scenario for global warming: '9 out of 10 people worldwide at risk from malaria and dengue'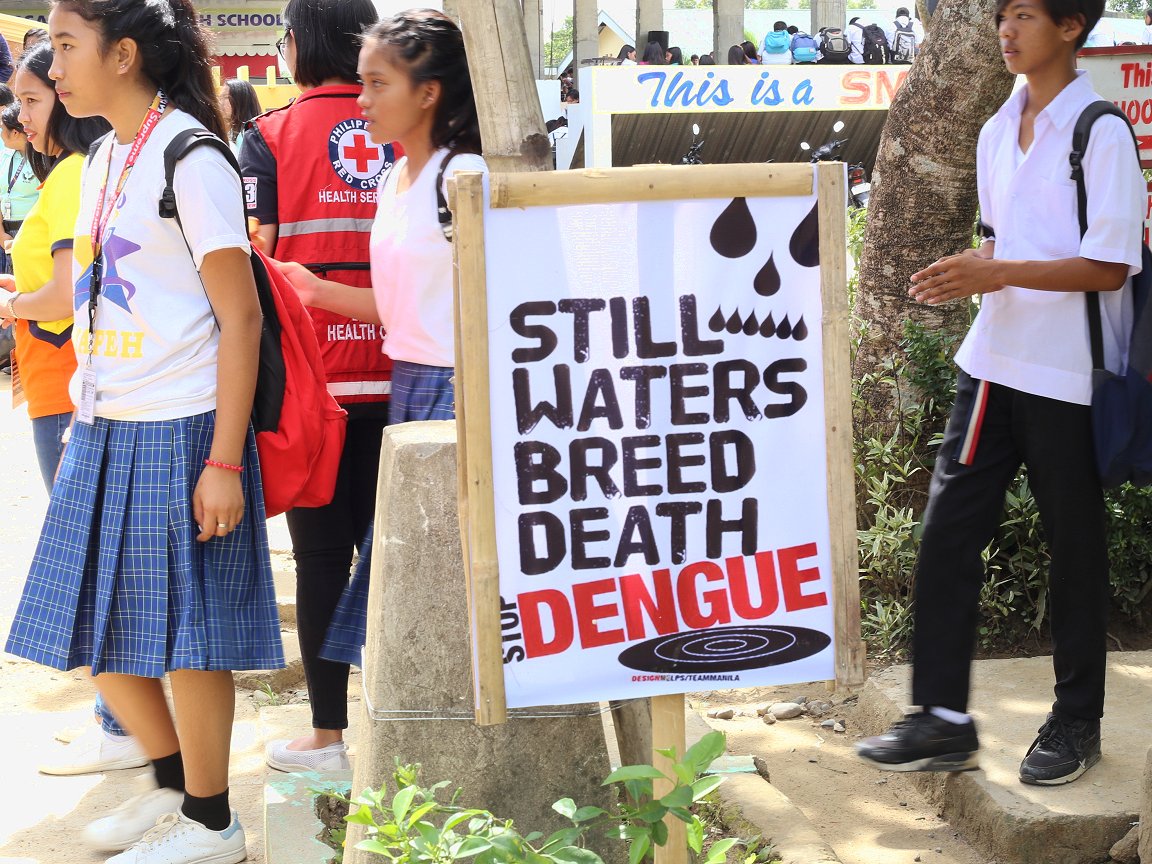 13 July 2021
by the Climate Centre
In the most pessimistic scenario for climate change, with emissions continuing to rise at the current rate, nearly 5 billion more people could be threatened by the world's two most prominent mosquito-borne diseases – malaria and dengue fever – before the end of the century, according to a study published last week in the Lancet Planetary Health.
Areas where both diseases are epidemic will expand towards temperate areas as climatic suitability – defined thresholds of rainfall, temperature and humidity favourable to mosquitoes – increases.
The researchers say malaria suitability will increase by an average of 1·6 months a year in Africa's tropical highlands, the eastern Mediterranean and the Americas; dengue suitability increases in Western Pacific lowlands regions and the eastern Mediterranean again by 4·0 months.
"Rising global mean temperature will increase the climatic suitability of both diseases, particularly in already-endemic areas," says the study, which used a 1970–99 baseline for comparison.
Scenarios

The team estimate that this "worst-case scenario" would mean the population at risk of the diseases might increase by 4.7 billion people, particularly in lowlands and urban areas, if temperatures rise 3.7°C by 2100 compared to pre-industrial levels.
For malaria, 8.4 billion people could be at risk by 2080, or nearly 90 per cent of an estimated global population of 9.4 billion; for dengue, the estimate is slightly higher at 8.5 billion.
The study was led by the London School of Hygiene & Tropical Medicine (LSHTM), and its partners from Umeå University, Sweden, the Abdus Salam International Centre for Theoretical Physics in Italy, and the Universities of Heidelberg and Liverpool.
All the scenarios looked at predicted an overall increase in the population at risk of malaria and dengue over the century, but "the impact would reduce substantially if action were taken to reduce global emissions," the study says.
'Major outbreaks'

"Our results highlight why we must act to reduce emissions to limit climate change," said lead author Dr Felipe J Colón-González, an Assistant Professor at LSHTM.
He added: "Action to limit global temperature increases well below 2°C must continue. But policy-makers and public-health officials should get ready for all scenarios, including those where emissions remain at high levels.

"This is particularly important in areas that are currently disease-free and where the health systems are likely to be unprepared for major outbreaks."
The team attempted to quantify the risk for each WHO region using six combinations of scenarios for emissions and socioeconomic factors, including business as usual, and six disease models.
"A number of interventions will be needed to adapt to the health effects of a warmer and more urbanized world and to prepare for all scenarios," said senior author Dr Rachel Lowe, an Associate Professor at LSHTM.
"Our findings stress the importance of increased surveillance in potential hotspot areas to monitor the emergence of diseases, especially in places without previous experience of dengue or malaria."
The Philippine Red Cross Iloilo chapter on a clean-up drive and advocacy campaign against dengue fever at a local high school in 2019. The Jesus M. Colmenares District Hospital had recorded a fall in the number of dengue patients, but it still lacked space; a PRC hospital tent erected on its grounds added capacity. (Library photo: France Noguera/IFRC)