'A catastrophe of historic proportions'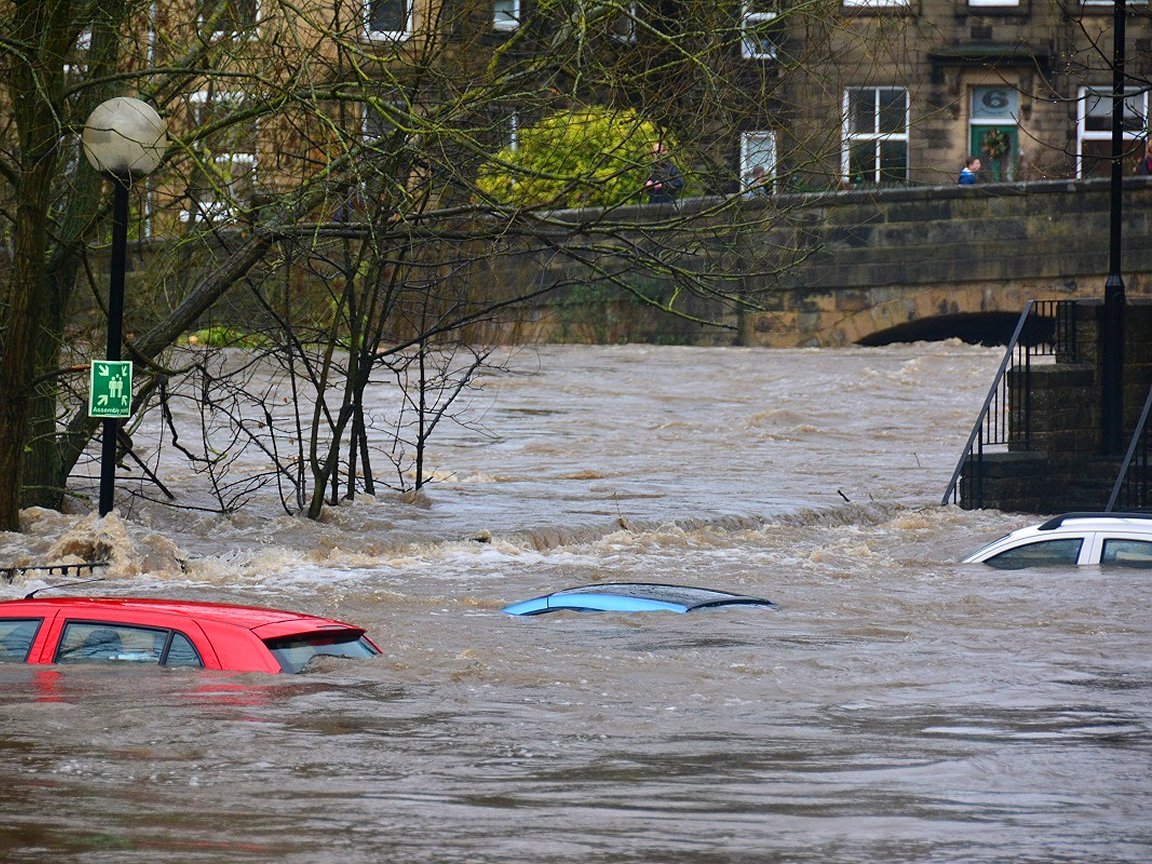 16 July 2021
by the Climate Centre

More than 100 people in Germany have died in what may be the most lethal flood disaster to hit Europe since 2002, according to state authorities in North Rhine-Westphalia and Rhineland-Palatinate quoted by Deutsche Welle (DW) and other media; hundreds more are unaccounted for.
Other deaths have been reported in Belgium.
The German Red Cross (GRC), like National Societies in other countries including Belgium and the Netherlands, has mobilized hundreds of volunteers to assist with evacuations and help people made homeless by the floods.
The GRC yesterday said more than 3,500 volunteers were on duty in the two states and were looking after displaced people in many locations.

GRC President Gerda Hasselfeldt said she was dismayed by the high number of victims. "Now it is important that help is provided quickly. The German Red Cross is in place with hundreds of helpers. We will do everything we can to support people affected.
"We must prepare ourselves for such disasters in all Germany in the future. The weather extremes that we experience now in the west and south will increase in the next few years.

"It's particularly important that sufficient emergency accommodation, tents, blankets, camp beds, drinking water, sanitary facilities, and food are available for people and that health care is available."
Psychosocial intervention

The Belgian Red Cross said it had five rescue centres operating in the affected provinces of Liège, Hainaut, Namur and Luxembourg.
An emergency psychosocial intervention service was also on standby, and Red Cross logistics teams had provided thousands of bottles of water, blankets, and 600 camp beds, nearly its entire stock, at the centres.

The Dutch province of Limburg was declared a disaster area yesterday, the Netherlands Red Cross said, and the National Society today opened three additional reception centres in one of its main cities, Roermond, to shelter 125 people.
Red Cross workers had already spent 24 hours setting up 1,300 camp beds in 14 reception points to house evacuees.
King Willem-Alexander and Queen Máxima visted the disaster area yesterday and spoke to Red Cross workers.

'Water vapour'

The Netherlands meteorological service KNMI said that "in a persistent low pressure area" some parts of Limburg saw more than 150mm of rain had fallen on Tuesday and Wednesday – more than twice the normal amount for July.

"The risk of this type of extreme rainfall is increasing due to climate change…because warmer air can hold more water vapour". There were also "larger year-on-year fluctuations in precipitation [and] an increase in days with heavy precipitation."
DW quotes Rhineland-Palatinate state premier Malu Dreyer as saying "there is bad news every hour…our assessment is that the damage is so dramatic and enormous that we will have to deal with this for a long time to come."
North Rhine-Westphalia premier Armin Laschet described the situation as a "a catastrophe of historic proportions".
"Coming so soon after the Canadian and US heatwaves and fires, this is yet another reminder that risks are rising everywhere," said Climate Centre Director Maarten van Aalst. "We need to both step up preparedness for more surprises and also reduce the risks we can see coming."
(Some quoted statements in this article are Climate Centre translations.)
What had been a residential street in Belgium was turned into a raging torrent this week, as exceptional summer rainfall once again triggers an international flood disaster in Europe. (Photo: Belgian Red Cross via Twitter)