China floods: 'Massive rescue and relief efforts'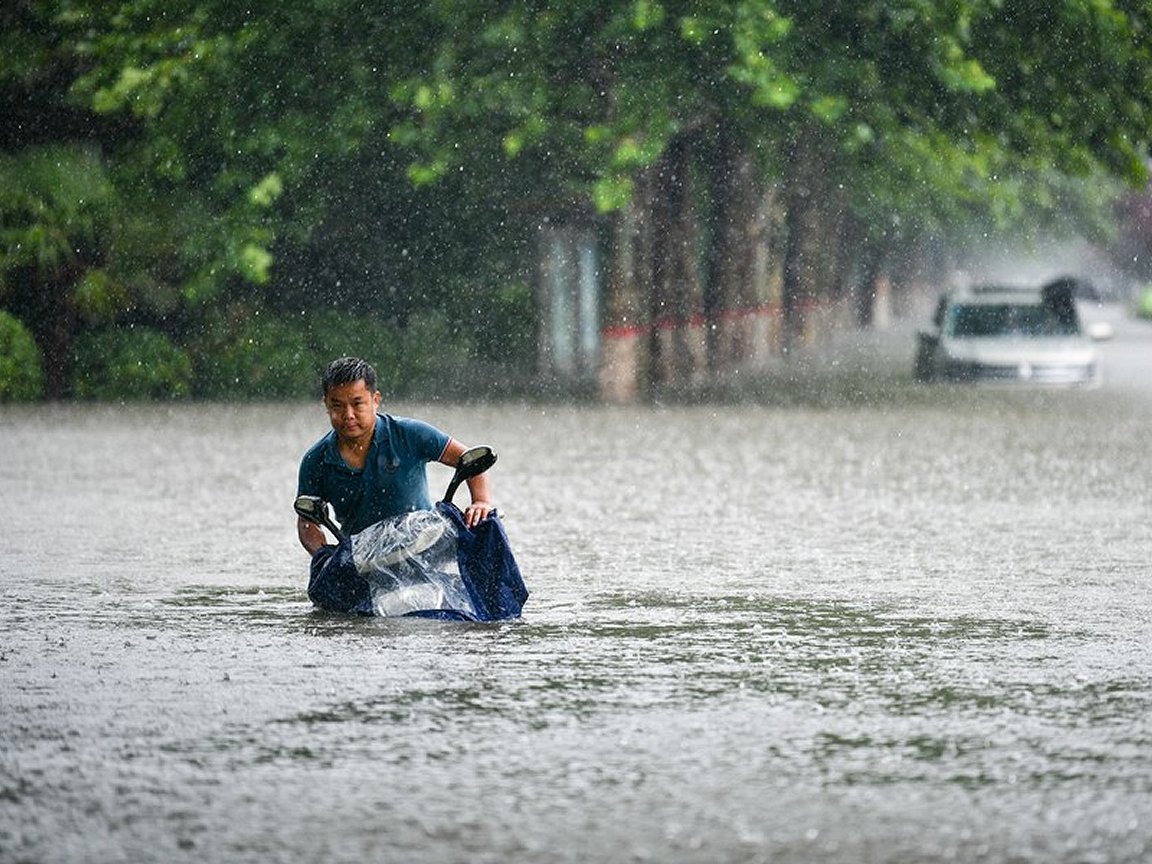 22 July 2021
by the Climate Centre

The Chinese authorities have launched "massive rescue and relief efforts" in response to record rainfall and floods that have inundated central Henan province since the weekend, killing 33 people, the Xinhua news agency reported today.
Across the province, over 1.2 million people have been affected and nearly 165,000 moved to safety, the agency added.
Henan got more rainfall in four days than in an average year, according to the World Meterological Organization, while the capital, Zhengzhou, saw the highest daily rainfall since records began, or the equivalent of eight months of rain in one day, the UN said.
At one point on Tuesday the city registered a record hourly precipitation rate of 201.9mm.

Red Cross teams are supporting response efforts, including with food, raincoats and other essential items for affected people, IFRC Asia Pacific reported, and the provincial government said Tuesday that the Henan Red Cross branch had deployed seven rescue teams and distributed emergency cash to buy essential supplies.
'Climate action'

Chinese President Xi yesterday ordered authorities to "give top priority to ensuring people's safety and property [and implementing] flood prevention and disaster relief measures."
In remarks quoted by Xinhua, he added: "Relevant departments should also improve the system for early warnings and forecasts of rainfall, typhoons, mountain torrents and mudslides, step up efforts on traffic management, and take detailed and practical flood prevention and disaster relief measures."
Henan has also sent thousands of firefighters to help with rescue work, along with boats, mobile pumps and other equipment.
"China. Germany. Myanmar. Belgium. Uganda. The Netherlands. In just one week, communities have been destroyed by extreme-weather events," IFRC Secretary General Jagan Chapagain tweeted.

"Thousands of people require assistance now. The world needs urgent climate action to face the climate emergency."
China's national observatory yesterday renewed orange alerts for heavy rain – the second-highest level in a colour-coded warning system – for many locations including Henan.
A motorcyclist braves floodwaters to get to his destination in Henan this week. Video clips on social media have shown the scale and severity of the floods in the central Chinese province, including extraordinarily courageous water rescues. (Photo: Xinhua via social media)