Push for 'resilient societies' and a carbon-neutral Europe central outcome from EU's PLACARD project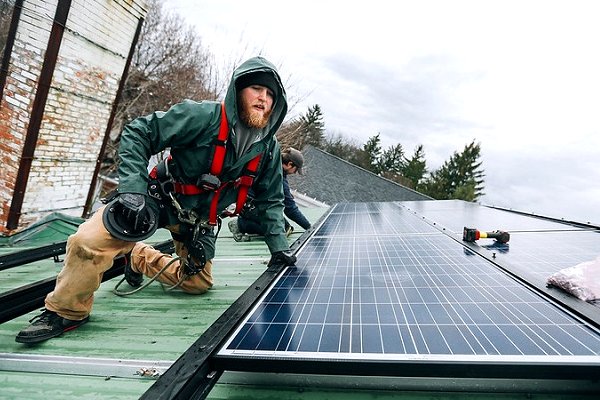 11 May 2020
The PLACARD project – which is funded by the European Commission as part of its Horizon 2020 programme and closes at the end of this month – has now published key recommendations in a new policy brief and tomorrow holds its final conference virtually.
Horizon 2020 is the main EU-supported programme for research and innovation; its Platform for Climate Adaptation and Risk Reduction project has supported the coordination of professional communities focused on climate adaptation and risk reduction aimed at "coherent, mutually reinforcing and pragmatic planning and action," the Commission says.
The PLACARD brief builds on insights generated across the project for bridging adaptation and risk reduction – especially in the context of the European Green Deal, in which Europe would become the world's first carbon-neutral continent, and options for a green recovery from COVID-19.
                   'Improving communication, harmonizing language,
                connecting actors, and cooperation…'
The messages in the brief – Adapting to extremes: Key insights for bridging climate change adaptation and disaster risk reduction in the European Green Deal – include the central idea that recovery from the pandemic must be compatible with climate sustainability and focus on building "long-term resilience as well as short-term priorities".
Climate adaptation and risk reduction, it says, are important processes for managing future risks and galvanizing cooperation between communities, in all sectors, on all scales, and across borders.
Insights from these areas should be leveraged to support the European Green Deal and COVID-19 recovery.
'Immediate steps'
"Improving communication, harmonizing language, connecting actors, and building structures for cooperation will be essential for a resilient European Green Deal and green COVID-19 recovery," says the brief, compiled by nearly 30 specialists from 14 different organizations, including the Climate Centre.
"A wealth of tools and approaches are available to take immediate steps. Continued investments are needed to strengthen existing institutions and create new ones to manage risk and promote cooperation in a warming world."
The Climate Centre is hosting several of tomorrow's online sessions, which include a thematic discussion on climate services for disaster risk reduction.
PLACARD was coordinated on behalf of the European Commission by the Portuguese research coalition FCiências.ID.
Contractors install solar panels in upstate New York. Renewable electricity has been "largely unaffected" by the COVID-related fall in demand for energy, says the Stockholm Environmental Institute, a PLACARD project partner whose final report recommends a push for resilient societies and a carbon-neutral Europe. (Photo: Stephen Yang/The Solutions Project)