IFRC and Climate Centre contributions to UNDRR's new guide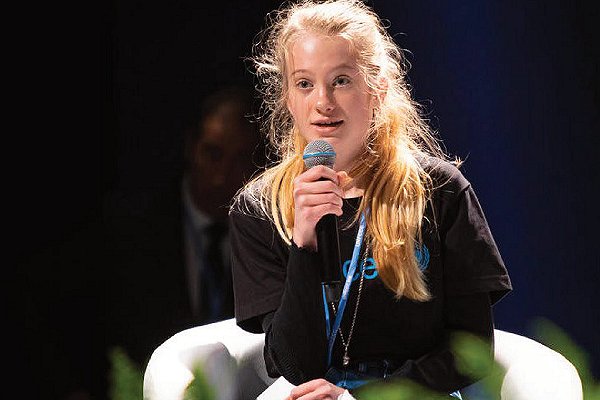 7 April 2020
The UN today launched its Words into Action publication that involved the IFRC as one of its advisory members and includes two box contributions from the Climate Centre.
The publication, compiled the United Nations Office for Disaster Risk Reduction, "aims to ensure worldwide access to expertise, communities of practice and networks of DRR practitioners," according to an introduction.
It offers "specific advice on the steps suggested to implement a feasible and people-centred approach in accordance with the Sendai Framework for Disaster Risk Reduction," UNDRR adds.
Words into Action, which was launched on social media, is described as "primarily a knowledge translation product, converting a complex set of concepts and information sources into a simpler and synthesized tool for understanding risk and learning"; it is also intended to serve as a reference for policy and technical discussions.
"I am very pleased that this latest Words into Action is now available," tweeted UNDRR chief Mami Mizutori today.
"Placing children and youth at the forefront of the COVID-19 crisis helps to ensure their fundamental rights to safety and survival, protection, education, development and participation."
'Youth-friendly'
The Climate Centre's contributions appear in sections on climate and play. "From Sierra Leone to Sweden," WiA says, "millions of children and youth around the world are taking a stand for their rights through climate strikes, protests, lawsuits and other political action [and] demanding bold action today to avoid potential disasters tomorrow."
WiA describes the special unit for young people in the latest edition of the centre's Climate Training Kit as a "youth-friendly resource [that] aims to engage, educate and promote climate action".
In the section on play and innovation, the UNDRR guide says climate-related games evolved by the centre, such as featured Y-Adapt sessions in Uganda, "inspire climate adaptation action and advocacy planning".
WiA also covers last May's Pacific Resilience Meeting in the Fiji capital, Suva, Fiji, that highlighted young people's work in DRR, climate change and the humanitarian sector and which the IFRC jointly organized; and it links to the IFRC's own youth engagement blog.
Penelope, a youth activist from Norway, participates in a panel discussion on child rights at last year's COP meeting in Madrid at which countries were invited to sign an intergovernmental declaration on youth and climate action. The photo appears in the new Words into Action publication from UNDRR. (Photo: Adrián Herrero/UNICEF)