Hurricane Ida winds 'intensified from 85 to 150mph' in a day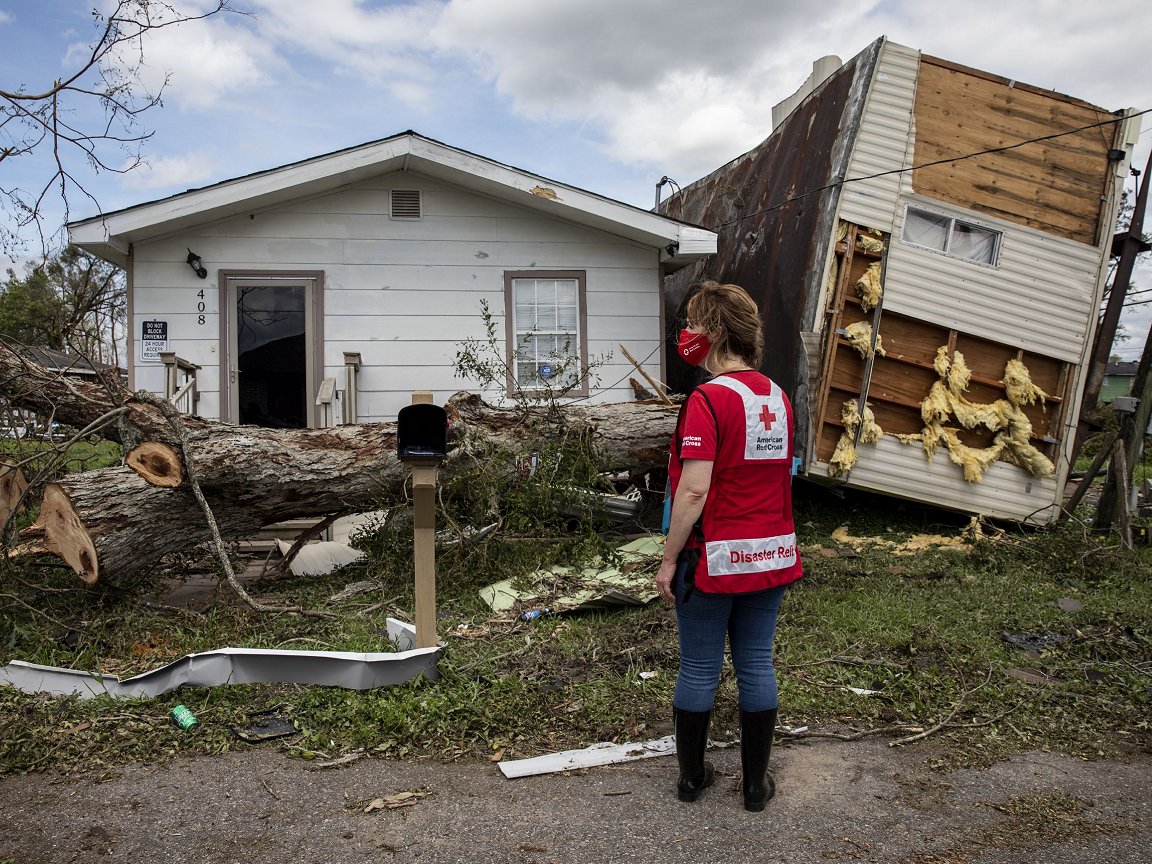 31 August 2021
Hurricane Ida, which rapidly intensified off the US Gulf of Mexico coast earlier this week, may have become the fifth strongest storm by windspeed ever to make landfall on the mainland United States, the National Hurricane Center said yesterday.
In just the 24 hours before it came ashore in Louisiana, the storm's central pressure dropped from 985 to 929 millibars and its maximum sustained wind intensified very rapidly from 85 to 150 miles per hour (240kph), the NHC added.

A storm is said to have undergone "rapid intensification" when winds increase by at least 35 mph in 24 hours; Ida's intensification was partly fuelled by warmer-than-normal Gulf waters, climate scientists say.

"The frequency, intensity and rate of intensification of storms have all been looked at," said Climate Centre Director Maarten van Aalst, "and the third of these is an important and developing area of study."

"With Ida it seems an unusually warm Gulf of Mexico may be the missing link, explaining how this hurricane almost doubled its windspeed in 24 hours.
"With considerable confidence that amid climate change the heavy precipitation associated with tropical cyclones will get heavier still, it all makes messages about the importance of early warning and adaptation in highly exposed coastal areas still more crucial."
Mobile kitchens

The American Red Cross, meanwhile, today said the damage left by Ida in Louisiana and Mississippi is becoming clearer: more than a million people are without power; homes and businesses are destroyed; mobile phone, water and sewer services are down in many areas; roads are damaged or blocked; and many communities remain flooded.
Some 450 Red Cross workers are on the ground with hundreds more travelling from all over the US to help.

More than 1,500 people last night sought refuge in nearly 40 Red Cross and community shelters across Louisiana, Mississippi, Alabama and Texas.
With the help of partner agencies, the Red Cross has provided more than 7,000 meals and snacks, while mobile kitchens are being set up with the help of the Southern Baptist Convention.
'An unusually warm Gulf of Mexico may be
the missing link, explaining how this hurricane
almost doubled its windspeed in 24 hours'
"As Ida heads north-east," an American Red Cross press release said, "states all the way to the mid-Atlantic region can expect heavy rain and possible flash flooding this week. People in those states should finalize their storm preparations now.
"As hundreds of families across middle Tennessee undertake the difficult task of cleaning up their homes from the recent catastrophic flooding, officials are warning that…Ida may strike the same area, bringing the risk of new flooding.
"The American Red Cross is working alongside emergency officials and community groups to help those in need with a safe place to stay, food to eat, critical relief supplies, emotional support and comfort for families affected by the deadly flooding."
Local officials have asked evacuees not to return to their homes until it is safe; in some areas water is chest high and snakes and alligators have been sighted. They say it could be weeks until power is fully restored.

Many communities that are still recovering from the devastation of Hurricanes Laura and Delta a year ago are now facing flooded homes again, along with another lengthy recovery effort.
Ida struck Louisiana 16 years ago to the day when the eye of Hurricane Katrina came ashore near the town of Buras-Triumph.
American Red Cross worker Wendy Halsey surveys the destruction Ida left in its wake in the Louisiana community of Destrehan. (Photo: Scott Dalton/American Red Cross)