'A terrifying glimpse of a world ravaged by unchecked climate change'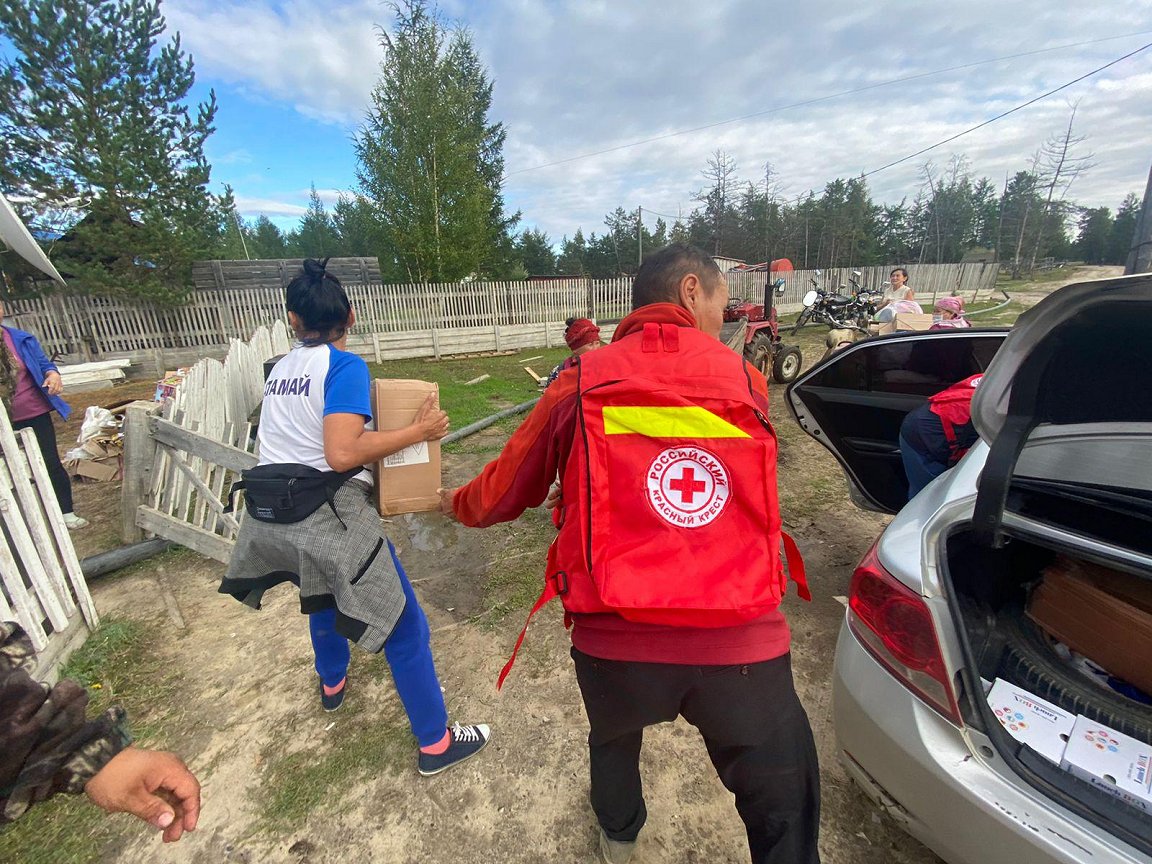 1 September 2021
By the Climate Centre
Fifty-five wildfires were still burning late last week in the Russia's Yakutia republic in Siberia but were being extinguished at the rate of five a day, the national emergencies ministry said.
Work by 1,200 personnel was going on, especially, in the Ust-Maisky district, in south-east Yakutia, "where the most difficult situation remains," the ministry added, and efforts were underway to expand firebreaks and put out local fires while firefighting aircraft had dropped 200 tons of water.
Earlier last week, fires grew so intense in Mordovia, a region south-east of Moscow, that firefighters were forced to make an escape from a "ring of fire", the ministry said.
President Putin pledged hundreds of millions of dollars to protect the country's forests, saying Russia must learn from the wildfires engulfing swathes of Siberia which he described as "unprecedented", the French news agency AFP reported.

In Yakutia, better known for being statistically Russia's coldest region, "fires have burned through an area larger than Portugal," AFP added.
Carbon monoxide

The central office of the Russian Red Cross in Moscow has sent nearly 2,000 Swiss francs to its branch in Yakutsk, the regional capital, for non-food relief and also provided humanitarian kits for more than 30 of the most severely affected families.
A hot, dry summer has fuelled the massive blazes in eastern Siberia, burning through millions of acres of Yakutia, also known as the Republic of Sakha, and sending smoke across the North Pole.
The European Commission's Copernicus satellite data service said Siberia was experiencing "a very intense fire season", with almost 500,000 square kilometres burnt at the end of July.

As a result, levels of carbon monoxide (CO) – a potent greenhouse gas – were "nearly twice as high as those recorded in 2020".
Measuring equipment on the Copernicus Sentinel-5P satellite "allows CO levels to be measured at an unprecedented level of detail on a global scale," Copernicus said.
Lost permafrost

The Yakutia authorities have blamed global warming for the hot, dry conditions that provoked the fires in the territory, 40 per cent of which lies inside the Arctic Circle .
In the first half of last year, Siberia also experienced unusually high temperatures, including a record-breaking 38 degrees Celsius in the town of Verkhoyansk, causing wildfires, loss of permafrost, and pest invasions, World Weather Attribution scientists found, saying this was "effectively impossible without human-induced climate change".
Temperatures this summer have also been unusually hot, with firefighters working in 35°C heat compared to a seasonal average of 20°C.
London Times Moscow correspondent Marc Bennetts reported from Yakutia that this year's fires had been stoked by "a heatwave and the worst drought in 150 years."
They had "reached a catastrophic scale, offering a terrifying glimpse of a world ravaged by unchecked climate change".
Bennetts said the Siberian fires were the largest in Russia's recorded history and "bigger than all the other fires in the world this year combined".
Russian Red Cross workers in Yakutia prepare to distribute emergency relief to local families most severely affected by the huge fires that were still burning there at the end of last week. (Photo: Russian Red Cross via IFRC)