Red Cross Red Crescent scientists at IPCC lead authors' meeting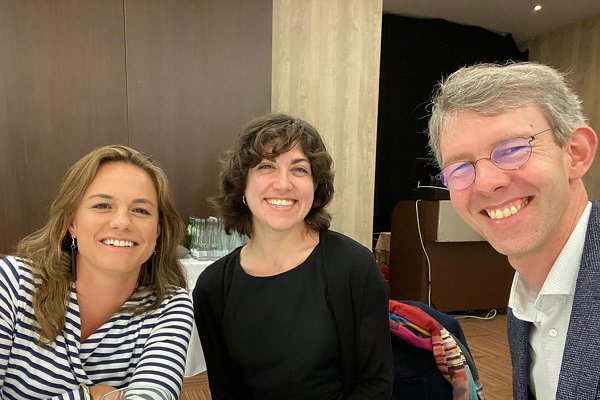 4 February 2020
IPCC scientists Saturday ended a week-long consultation in Faro, Portugal on the Working Group II contribution – covering climate impacts, adaptation and vulnerability – to its next report on the global climate.
The Sixth Assessment Report – 'AR6' – from the Intergovernmental Panel on Climate Change, including analyses from its three working groups, a synthesis, and three recent special reports, is due for completion in time for the 2023 UN global stocktake when governments review progress on the Paris Agreement.
Last week's meeting by WGII lead authors gathered 260 experts from more than 60 countries and was hosted by the Portuguese government and the University of the Algarve.
It was "an important milestone in the preparations for the next most comprehensive assessment of climate change science," said WGII Co-Chair Hans-Otto Portner.
"This expert assessment will enrich our knowledge of our vulnerabilities to climate change, but also the capacities and limits of natural and human systems to adapt to it," he added.
'Biggest questions'
The opening ceremony in Faro was addressed by Ricardo Serrão Santos, Portugal's Minister of Maritime Affairs, and Thelma Krug, IPCC Vice-Chair.
The Red Cross Red Crescent Movement was represented by three Climate Centre scientists and AR6 authors (right to left in photo): its Director, Maarten van Aalst, who will work on identifying key risks; its Manager, Climate Science, Erin Coughlan de Perez, who will focus on decision-making for managing risk; and its Senior Pacific Climate Adviser, Olivia Warrick, who will look at small island states.
"This week's Lead Author Meeting amounted to an intensive mulling of the evidence we have on the biggest questions on climate facing us today and in the coming decades," said Professor Van Aalst.
"With experts from all over the world, with a huge range of scientific backgrounds, it was also a very good illustration of how we are now truly bridging the worlds of science, policy and practice – with, from the Red Cross Red Crescent, the added value in the WGII area of our unique ability to turn science into humanitarian action on the ground."
Red Cross Red Crescent scientists and AR6 authors (right to left): the Climate Centre's Director, Maarten van Aalst; its Manager, Climate Science, Erin Coughlan de Perez; and Senior Pacific Climate Adviser Olivia Warrick. (Photo: Climate Centre)