Yolanda Kakabadse, former Ecuador environment minister, is new chair of Climate Centre board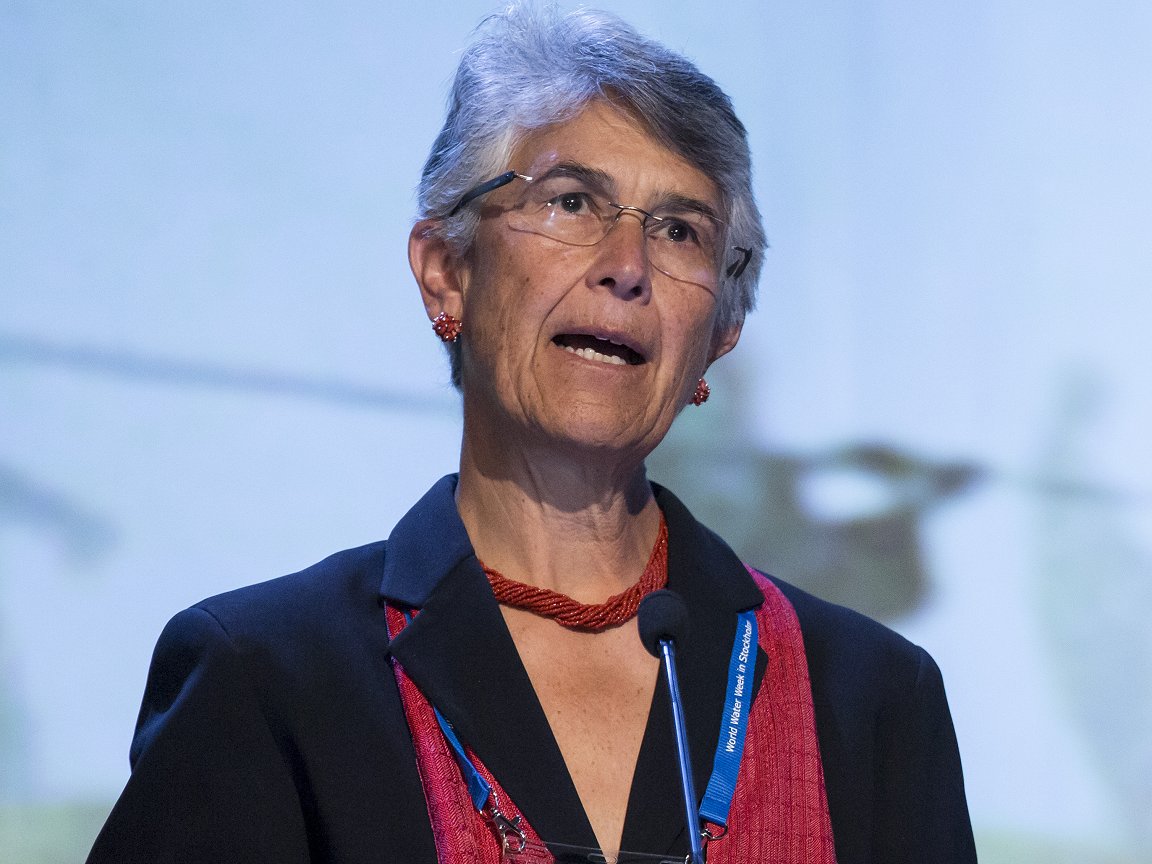 28 October 2021
By the Climate Centre
Yolanda Kakabadse, a former Ecuadoran environment minister, was yesterday appointed to chair the Climate Centre's board, taking over from the Dutch politician Ed Nijpels, who had served in that role since 2007.
Born in Ecuador of a Georgian father and an Ecuadoran mother, Ms Kakabadse is well known for coordinating the participation of civil society in the 1992 UN Conference for Environment and Development – the pivotal Rio Earth Summit.
Her much-admired work in conservation dates from 1979, when she was appointed Executive Director of Fundación Natura in Quito, where she worked until 1990. She created the Fundación Futuro Latinoamericano in 1993, set up to promote sustainable development in Latin America.

Trained initially as an educational psychologist at the University of Quito, she became involved in conservation after witnessing first-hand the environmental consequences of poorly planned development in her own country.
'Linking human needs to increasing negative impacts
of climate change is a must – today more than ever'
Ms Kakabadse was Ecuador environment minister from 1998 to 2000 and president of the WWF International from 2010 to 2017.

She currently chairs the Independent Science and Technology Panel of the Renova Foundation in Brazil and is on the boards of Arabesque Asset Management, which works for sustainability in capital markets, and Sistema B.

She is also a member of the B Team , an influential group of business and civil society leaders aiming to make business a driving force for social, environmental and economic benefit.
"Linking human needs to increasing negative impacts of climate change is a must – today more than ever," she said. "I am proud to chair the Climate Centre, which has the necessary experience, knowledge and drive to address these challenges, keeping human beings always at the centre."
Her fellow Climate Centre board member Marieke van Schaik, CEO of the Netherlands Red Cross, said: "We're thrilled to have Yolanda with us in the hugely important and supportive role of chair of the Climate Centre board.
"She's someone who has led influential environmental NGOs connecting grass-roots practice to policy and is very familiar with international organizations and global politics.

"Yolanda brings a very wide range of experience that will be greatly to the advantage of the humanitarian sector and its work to reduce climate impacts."
Yolanda Kakabadse speaks at the World Water Week in Stockholm 2013 as president of the WWF International. (Photo: Wikimedia Commons)