IFRC joins forces with social media giant TikTok to recruit climate volunteers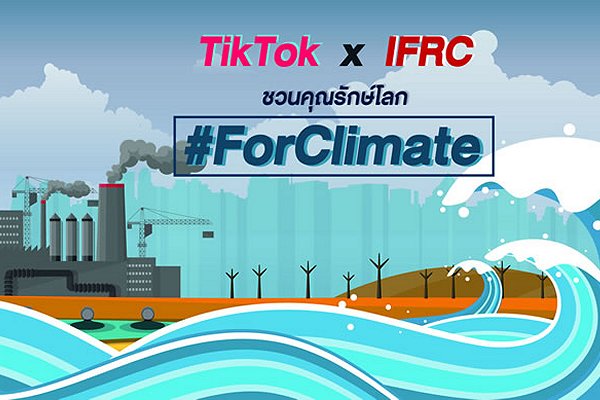 7 October 2019
The IFRC last month joined forces with TikTok, regarded as the world's leading social-media platform for short-form video, to engage a new generation of humanitarians to help end the climate crisis.
TikTok, with more than 500 million users, is championing the IFRC's Faces of Climate Change in its first global partnership with a humanitarian organization and has signed up social-media influencers to help it promote the campaign. 
Jemilah Mahmood, IFRC Under Secretary General for Partnerships, who shared a short vlog on TikTok, said: "TikTok's social platform is perfect for getting a serious message across in a way that's thrilling, inspiring, and energetic.
"We're looking forward to seeing young people bring their stories to a global audience."
Urgency
Helena Lersch, TikTok Director Public Policy, said: "We are delighted to be hosting the #ForClimate challenge with the IFRC and look forward to exciting contributions.
"We want to encourage our community to get involved with the topic of climate change."
#ForClimate will extend the IFRC's #FacesOfClimateChange campaign aimed at inspiring volunteers of all ages, locations and backgrounds to take grass-roots climate action – anything from eating less meat to checking on elderly neighbours during a heatwave.
It will also add urgency to the call for effective adaptation at community level and highlight the life-saving work of National Societies around the world.
A Thai mobile provider picks on the new partnership between the IFRC and TikTok, whose #ForClimate campaign will extend #FacesOfClimateChange to potentially millions more users: (Image: siamphone.com)