D&C Days: 'Make prevention exciting so people want to invest in it'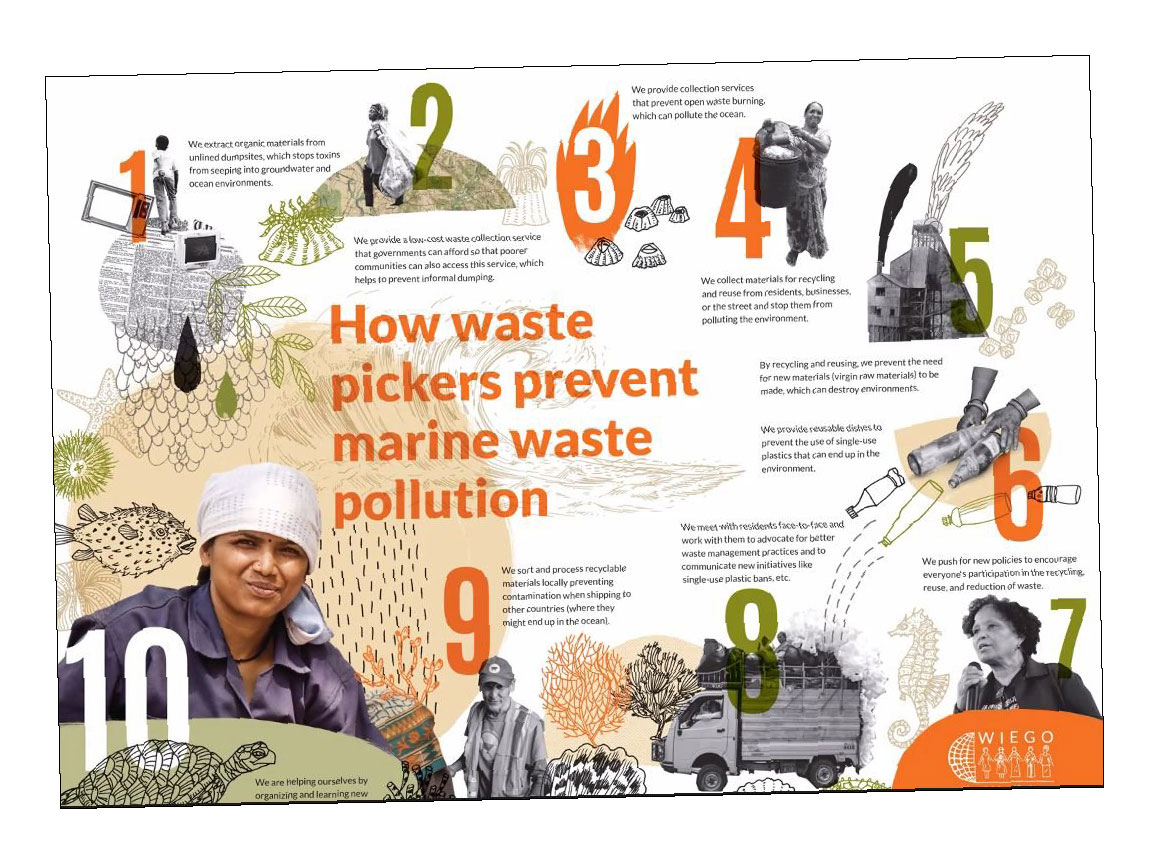 11 November 2021
by the Climate Centre
Development and Climate Days ended alongside COP 26 yesterday with a closing panel that was moderated by the Climate Centre's Associate Director Carina Bachofen and included Mike Adamson, British Red Cross CEO.
It heard first from Plan International Nicaragua's Mercedes Pineda and Felix Rugama, who spoke about the "huge change" that early warning early action had inspired in their region, comparing it favourably to what existed in 1998 when Hurricane Mitch swept through Central America.
Disasters were now both predictable in theory and better able to be predicted thanks to the new tools some communities had been equipped with; but the support of the international community, including donors, was needed to do more.
Mike Adamson pointed out that still only a very small proportion of humanitarian funding goes into prevention and early action.
"It's always been challenging to find funds for prevention – that seems to be human nature," but the consequences are much greater now than they were before because of the climate change.
"We've got to make prevention exciting so that people were really want to invest in it and get ahead of the game."
'Justice'
Mr Adamson said that listening to some of the debates in Glasgow he could hear "different languages being used by different disciplines about the same issues – we need to develop a common language."

He thanked the British government for support for Red Cross work on early action in Eswatini, Namibia and Niger, in mobilizing finance before an emergency takes place. The key was community engagement and "early warning systems very much designed by the community itself."
Andrew Norton, Director of the International Institute for Environment and Development (IIED), joint D&C Days organizers, told the closing plenary: "We have seen breakthroughs at COP. Above all, the realization that you can't tackle emissions without climate justice and effective, locally led initiatives," but there was still work to do to get to 1.5 degrees.
"D&C Days is about justice, tackling inequality and power relations, and fighting for rights and the ability of communities to preserve their culture and nature and to work well for the planet."
'Nature-based solutions is certainly
an idea whose time has come.
That was very much in evidence this week'
The closing panel also included Sonia Dass of the Women in Informal Employment: Globalizing and Organizing network (WIEGO) (infographic); Rosemary Atieno of Women's Climate Centers International​; Louise Cord of the World Bank​; Ophilia Nubabaare of Blessed Women Ghana; and Dan Collinson, the Chief Executive of Farm Africa​.
#DCDays21 was held fully virtually for the first time; nearly 1,500 people from nearly 130 countries registered to take part – a increase of some 50 per cent on the previous record.
It centred on five major themes developed over the past two years: agriculture and food; early warning, early action; finance for a resilient future; cities and infrastructure; and nature-based solutions.
Nature-based solutions is not a new idea, Dan Collinson told the closing plenary. That was the way people had always farmed. "But listening at the COP side-events, and even at the main events, it is certainly an idea whose time has come. That was very much in evidence this week."
D&C Days this year was a partnership of the Red Cross Red Crescent Climate Centre, IIED, the UN Food and Agriculture Organization, the Global Resilience Partnership, the World Bank, and the Zurich Flood Resilience Alliance; Nourish Scotland also contributed.
WIEGO's Brazil-based Sonia Dias explained to a D&C Days session that "waste-pickers" who work in the informal economy in urban settings are actually environmental stewards who help city budgets, stop plastic from getting into the sea, reduce greenhouse gases and contribute to recycling and re-purposing, yet they are nevertheless stigmatized. (Infographic: WIEGO)