New official data in Europe exposes heatwaves as still the 'silent killer' of the elderly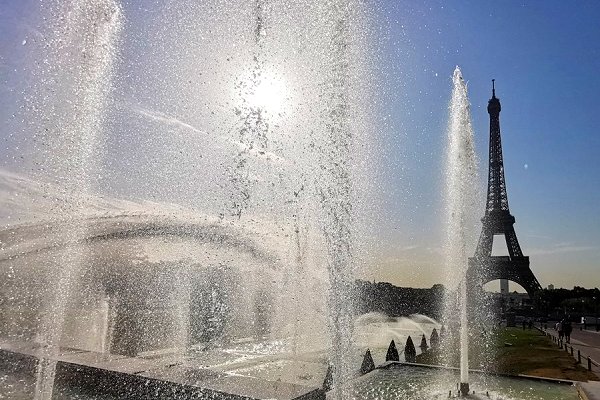 9 September 2019
The authorities in France and the Netherlands are both reporting significant "excess mortality" during this summer's heatwaves that set new modern-era temperature records, but with a generally improved picture overall in terms of heat-related deaths compared to earlier this century.
The French health ministry yesterday released data showing 1,435 excess deaths above a seasonal average during the two June-July heatwaves that saw red alerts for heat danger, affecting around a third of the entire French population at one stage.
Its report says 567 excess deaths are associated with the June-July heatwave and 868 with the July event.
The data shows nearly 600 of the excess deaths occurred in departments where red alerts were in force, in which excess mortality was about 50 per cent higher than in other affected areas.
People over 75 were the most seriously affected, but all age groups felt impacts.
'No death certificate gives "heatwave"
as a cause of death, even if heat is actually
a key factor. We need statistics'
Preventative measures introduced since 2003 have been working well, however, the government says: Under the national heatwave plan, some 700,000 posters and leaflets were distributed ahead of the heatwave peaks this year, and many TV and radio infomercials were also broadcast.
"We have 1,500 deaths [above] average for these months, so that's ten times fewer deaths than the 2003 heatwave," health minister Agnès Buzyn told French radio.
The catastrophic 2003 heatwave in France lasted 20 days and killed an estimated 15,000 people, while this year's lasted 18 days in two separate events – the second covering a large part of the country.
The Dutch national statistical agency, meanwhile, said last month that in one week in late July 400 more people died than on average, mainly those aged 80 and over; comparable to the toll during the lethal heatwave in the Netherlands in 2006.
In general, the agency added, "the correlation [between heat and excess mortality] seems less distinct," but this was at least partly because there "is more awareness on what to do during a heatwave.
"For example, the heatwaves in July and August 2018 hardly resulted in additional deaths."
Guidebook
Climate Centre Director Maarten van Aalst said today that we need statistics to provide an idea of heatwave casualties: "No death certificate gives 'heatwave' as a cause of death, even if heat is actually a key factor.
"But even on the shortest timescales, simple actions make all the difference. Just asking an elderly neighbour if they've had their recommended six glasses of water can literally save lives.
"There's no doubt that far fewer people in Europe, for one, are dying in heatwaves since the advent of national plans, but the toll could be brought down further still across the continent, and of course in many countries we simply never get the data that spurs action.
"Worldwide, heat remains a silent killer of significant proportions, but reducing the impact is also very doable."
The IFRC recently issued a comprehensive guidebook to help city officials prepare for heatwaves. Launching it at the UN in New York in July, IFRC President Francesco Rocca, said: "Heatwaves are one of the deadliest natural hazards facing humanity, and the threat will only become more serious as the climate crisis continues.
"However, the good news is that heatwaves are also predictable and preventable."
A photo issued by the management of the Eiffel Tower in Paris on 25 July, where a new record of 42.6°C for the city was set and the French Red Cross again sent volunteers out to distribute drinking water to especially vulnerable people. (Photo: @LaTourEiffel)