UK climate assessment maps 'unprecedented challenge'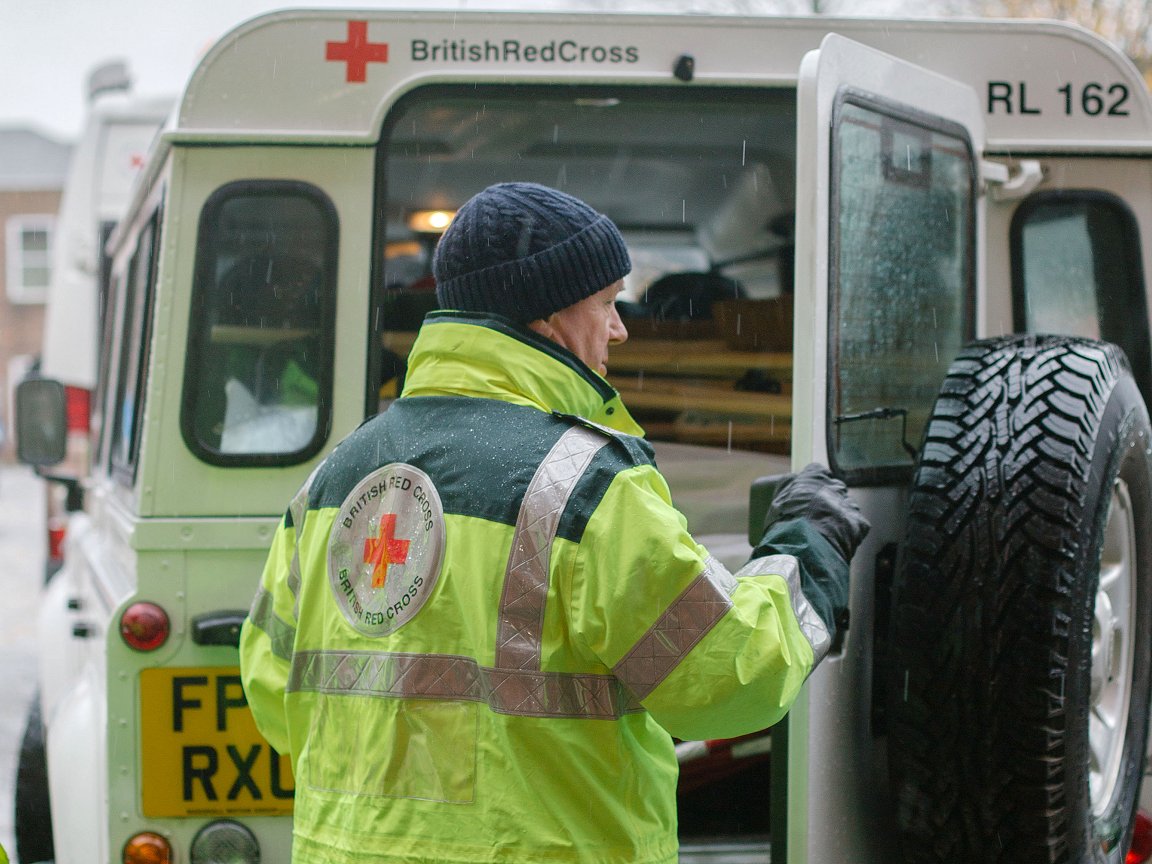 18 January 2022
by the Climate Centre
The British government yesterday released the latest in its series of five-yearly assessments of the climate risks facing the UK, recognizing what a press release called "the unprecedented challenge" of ensuring the country is resilient, and setting out the work underway to meet it.
The third Climate Change Risk Assessment (CCRA3) includes "strong evidence that even under low warming scenarios the UK will be subject to a range of significant and costly impacts unless…further action is taken now."
While the international goal remains to limit warming at least to the 1.5°C in the Paris agreement, it says, "the evidence shows that we must be prepared for warming up to 4°C."
The report identifies 61 climate risks – grouped into four categories of urgency – affecting human health, households, businesses and public services through impacts on weather, agriculture, soil, water and energy.

It adds (emphasis in the original): "The evidence indicates that the costs of climate change to the UK are high and increasing." By 2045, the cost of climate change could be at least 1 per cent of British GDP.
'We must go much further and faster
to prepare for the impacts of a warmer world'
Climate Adaptation Minister Jo Churchill said: "The scale and severity of the challenge posed by climate change means we cannot tackle it overnight, and although we've made good progress in recent years there is clearly much more that we need to do.
"By recognizing the further progress that needs to be made, we're committing to significantly increasing our efforts and setting a path towards the third National Adaptation Programme which will set ambitious and robust policies to make sure we are resilient…".
The British Red Cross tweeted that the report highlighted "the need for early climate adaptation investment to build resilience. From flooding to heatwaves, we are already seeing the impact for people and communities of more extreme-weather events."
The National Society's briefing last year on heatwaves in the UK, which are increasing in severity with climate change, addresses one of eight "priority risk areas" in CCRA3, centred on the threat to health from exposure to heat.
Another 2021 Red Cross publication, Ready for the future: Meeting people's needs in an emergency (Page 41), looked at flooding, noting that nearly 2 million people already "live in areas marked by significant flood risk – a number which could double as early as the 2050s."
Under a 2°C scenario, for example, CCAR3 says "annual damages from flooding for non-residential properties across the UK is expected to increase by 27 per cent by 2050 and 40 per cent by 2080."

It adds: "The UK government and devolved administrations fully recognize the scale of the challenge of adapting to climate change, as set out in the CCRA3 and its underlying reports.

"We have made some progress…but we must go much further and faster to truly prepare for the impacts of a warmer world."
High winds

The "international nature of many climate risks" can cause "cascading effects across borders", CCAR3 says, noting that the British government "is building on [COP26 where] adaptation was a focal point championed by the UK presidency as a core priority."
Other widely publicized UK risks, including high winds and storms like, most recently, Storm Arwen that wreaked havoc across northern England and Scotland at the end of November, feature in six separate impacts in the two most urgent categories.
Adaptation work being undertaken in the UK and detailed in CCRA3 includes 2,000 new flood defences by 2027, the aligning of private-sector finance with "clean, environmentally sustainable and resilient growth", more resources for peat restoration and forestry, and the integration of science and research into planning and decision-making, including on major infrastructure.
British Red Cross emergency response volunteers struggled through floodwater to reach the village of Fishlake, in Doncaster, after widespread floods in November 2019. The latest British government climate assessment includes "strong evidence" that even under low warming scenarios, the UK faces significant and costly impacts unless further action is taken now." (Photo: BRC)