Social protection as an enabler for impact-based forecasting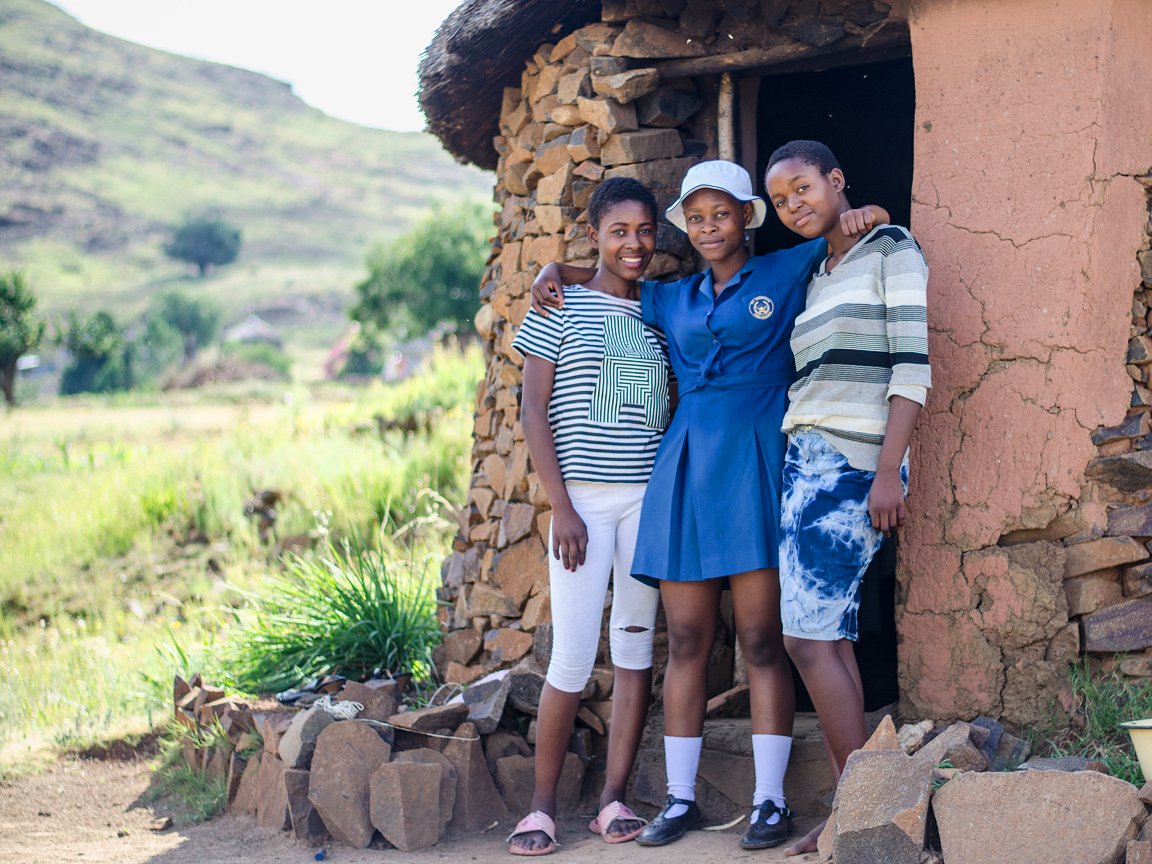 7 February 2022
by Sajanika Sivanu and Sayanti Sengupta, Climate Centre, Germany
A recent Climate Centre publication offers an overview of the role of social protection (SP) as an enabler in scaling up forecast-based financing (FbF) with the impact-based version.
Efforts are ongoing to support the development of an SP road map in the four focus countries of the Asia Regional Resilience to a Changing Climate (ARRCC) programme: Afghanistan, Bangladesh, Nepal and Pakistan; the brief incorporates a case study from Africa in Lesotho (photo).
It serves as an introduction for actors in the anticipation and social protection sectors, to help understand the potential ways in which SP systems can assist in scaling up FbF models while integrating IbF.
It says: "At the core of both IbF and FbF lies the use of risk and vulnerability data to identify exposed areas and populations. This makes it possible for disaster management actors to focus relief and recovery activities efficiently, and better plan for longer term mitigation and adaption objectives."
In an effort to meet these long-term climate objectives, the brief provides a step-by-step guide on how to shift from regular weather and climate forecasts to impact-based equivalents to minimize losses, such as using historical data, categorization of impact intensity, and fostering capacity building.
Safety-net programmes
"Using IbF for FbF provides an opportunity to more closely involve a wider selection of stakeholders, build capacities through knowledge exchange and understand their needs while deciding on early actions," it adds.
In the latter section of the brief, it lists concrete options of how SP systems can act as enablers of FbF and facilitate scaling up: vertical expansion and top-ups to provide a higher transfer amount; horizontal expansion to include additional beneficiaries; design tweaks according to contextual need; piggybacking on existing SP infrastructure such as pre-existing payment delivery systems; and alignment of transfer values to assist similar schemes working in parallel.
Increasingly, as the FbF community of practice explore different options for longer-term climate-risk management, safety-net programmes are expected to emerge as a potential avenue to scale up early action and reduce the impacts of hazards to at-risk populations.
The current coverage of many SP programmes, combined with the high levels of vulnerability and poverty of typical beneficiaries, makes the consideration of SP systems a logical option for the scaling-up of early action and response operations for hazards.
Besides the Climate Centre's technical support to the ARRCC, regional dialogues on FbF and shock-responsive social protection have been initiated in the programme countries, alongside establishing coordination with local stakeholders.
Karabo Ntisane, 18, at centre, with her sisters, Limpho and Reatile, in front of their home in Mafateng district, Lesotho. After their father died she took on heavy parental responsibilities to help their mother and was glad of Red Cross social protection assistance with school fees and food supplies. (Photo: Corrie Butler/IFRC)