Second big European heatwave broke records due to climate change, scientists say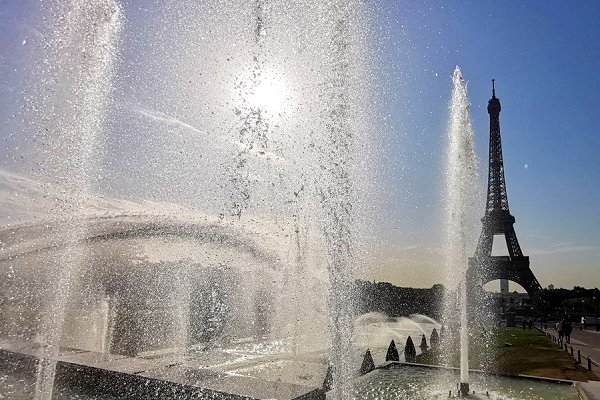 6 August 2019
A new rapid analysis from the international World Weather Attribution group of climate scientists says climate change made the second record-breaking heatwave in Europe last month 1.5º to 3ºC hotter and much more likely.
The study, released online at the end of last week, covered locations in France, Germany, the Netherlands and the UK – countries in which a number of temperature records were broken and good data is readily available.
"The heat in July broke records all around Europe due to climate change," according to a tweet on the study by Dr Friederike Otto, a member of the group, who added that the heatwave developed differently in different places but was everywhere more likely now.
She told the New York Times that "European summer heatwaves are absolutely one of the hot spots of climate change". 
'The July heatwave was so extreme
that the observed magnitudes would have been
extremely unlikely without climate change'
The WWA group's own summary of their study points out that every recent heatwave analysed so far – in 2003, 2010, 2015, 2017, 2018 and two this year – "was found to be made much more likely and more intense due to human-induced climate change.
"How much more depends very strongly on the event definition: location, season, intensity and duration.
"The July 2019 heatwave was so extreme over continental Western Europe that the observed magnitudes would have been extremely unlikely without climate change."
The WWA group say that, in general, preparedness in Europe was also facilitated by very accurate weather forecasts from national met services: "For instance, the temperatures of 42°C to 43°C in Paris were consistently forecast up to four days ahead by Météo-France."
A photo issued by the management of the Eiffel Tower in Paris on 25 July, where a new record of 42.6°C for the city was set and the French Red Cross again sent volunteers out to distribute drinking water to especially vulnerable people. (Photo: @LaTourEiffel)