The battle against extreme heat: IFRC will issue new guidelines to assist cities next week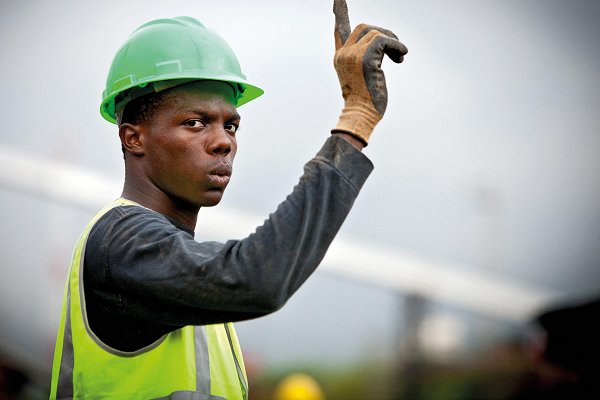 11 July 2019
IFRC President Francesco Rocca – at a press conference at UN HQ in New York – will next Tuesday present new Red Cross Red Crescent guidelines on how cities can better prepare for heatwaves, the International Federation announced today.
He will also discuss the humanitarian consequences of climate change and the experience of Red Cross Red Crescent volunteers responding to the increasing frequency and severity of heatwaves and other extreme weather.
Mr Rocca tweeted that heatwaves are "climate change's 'silent killer', one of the world's deadliest natural hazards".
The new heatwave guide is an IFRC and Climate Centre initiative that also included the Global Disaster Preparedness Center, ICLEI – Local Governments for Sustainability, and many other partners.
Climate Centre Director Maarten van Aalst today thanked Mr Rocca for his "leadership in this critical initiative, leveraging the Red Cross Red Crescent's global presence at the local level, and partnerships with local authorities to address the rapidly rising risks of heatwaves".
'Silent killer'
The IFRC president will also appear on a panel in New York that includes Aruba Prime Minister Evelyn Wever-Croes and senior representatives from several UN agencies.
"Heatwaves are deadly, forecastable, and increasing in frequency and intensity globally," an introduction to the panel says.
But it adds that "actions to reduce heatwave mortality and morbidity are known and relatively easy if implemented at scale.
"With adequate risk management across timescales, from heat-informed urban planning to health-system strengthening to early warning early action and response, the impacts of extreme heat can be dramatically reduced."
Both events are taking place alongside the current session of the UN High-Level Political Forum on Sustainable Development and in the run-up to the UN Secretary General's Climate Summit in September.
'Actions to reduce heatwave mortality are known
and relatively easy if implemented at scale'
A report that looked at possible future climates cities may face was, meanwhile, issued yesterday by the Swiss-based Crowther group, finding that "77 per cent of cities around the world will experience a striking change of climate conditions, with 22 per cent encountering conditions that don't currently exist."
The most dramatic effects could be felt in northern latitudes. In 2050, "London, for example, will resemble today's Barcelona, Moscow today's Sofia, Stockholm today's Vienna."
Researchers from the World Weather Attribution collaboration that includes the Climate Centre said the risk of a heatwave episode like late June's in France was at least five times greater than before because of global warming; their latest rapid-attribution study partly focused on the city of Toulouse. 
A worker on the World Bank-supported Panama Canal expansion project. Workers who spend long periods outdoors in very hot conditions have been identified as among those groups most vulnerable to rising risks of heatwaves, especially in cities. The picture appears in a new IFRC guide being published next week. (Library photo: Gerardo Pesantez/World Bank)