Catastrophic flooding in eastern Australia forces hundreds of thousands to evacuate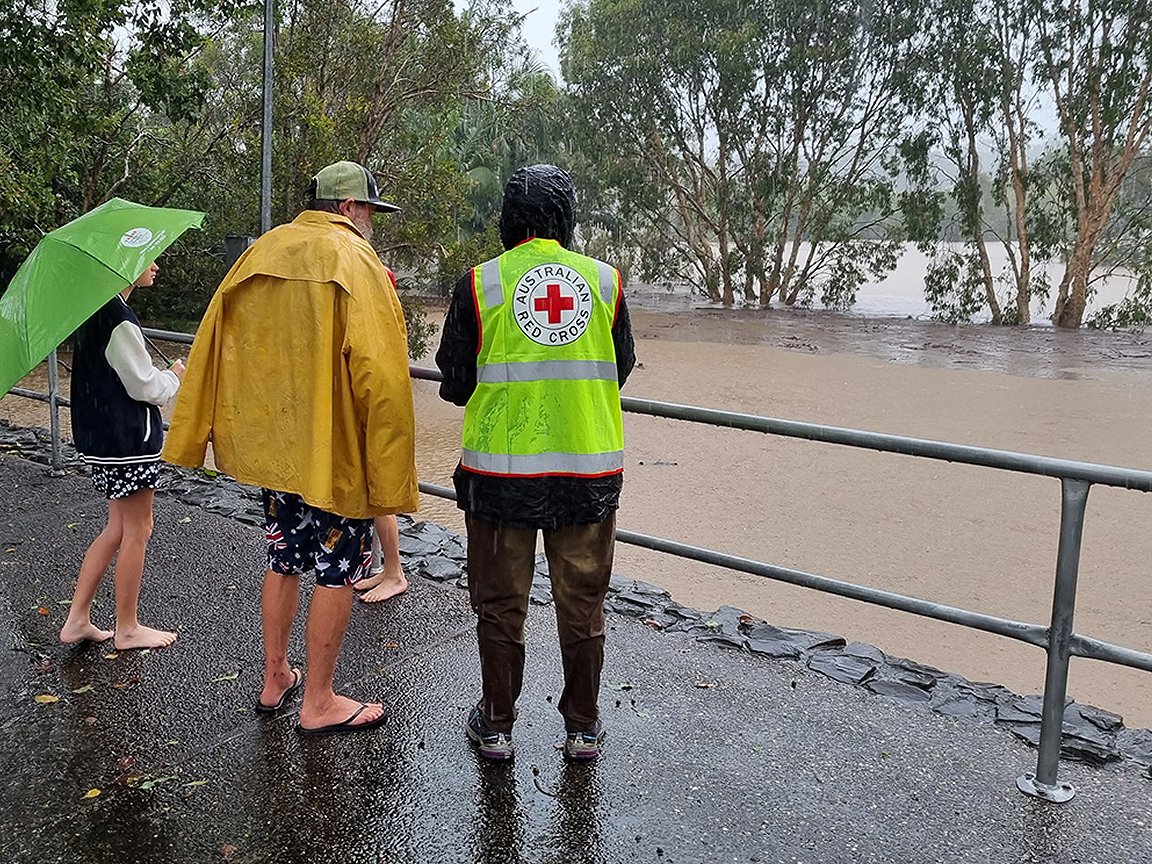 4 March 2022
By the Climate Centre
The Australian states of Queensland and New South Wales have this week been affected by intense storms, very heavy rain, and major floods.
One of the hardest-hit places was Lismore, a city of 40,000 people in northern New South Wales, where flood water peaked at 14.4 metres – said to be the worst flooding in its history.
Entire neighbourhoods have been submerged and hundreds of thousands of people were forced to evacuate their homes across the two states; many communities have been cut off from essential supplies and relief.

Fourteen people are reported to have died.

Australian Red Cross teams have mobilized to provide psychosocial support and assistance at evacuation and relief centres across Queensland and New South Wales. Across the two states nearly 500 volunteers and staff are working in 50 evacuation centres, the Red Cross said in its latest update today.

Severe weather

Emergency response teams are also registering people through the Register.Find.Reunite service so loved ones know they are safe.
Tens of thousands of homes and businesses have been left without power or been damaged by flood water, the Red Cross said.

People and families who have been evacuated "don't know when they will be able to return home," the National Society added.
Resources raised in a domestic appeal will enable the "Red Cross to provide vital humanitarian support to the people and communities affected by the floods [and] volunteers and staff to help with evacuation and relief centres".
The Bureau of Meteorology last week said the southern-hemisphere autumn was "likely to be wetter and warmer than normal for much of Australia", as it issued the first of a string of warnings for intense rain and floods.

The season for severe weather in Australia runs from October to April, "meaning autumn remains a higher-risk period for storms, fires, floods and tropical cyclones," it added.
For northern Queensland, away from the floods in the state's south-east, meanwhile, the BOM today warned of "severe to extreme heatwave conditions", with temperatures reaching the low 40s Celsius inland.
The flooded Caboolture river in south-east Queensland inundated roads, homes and businesses. (Photo: Susan Cullinan/Australian Red Cross)