Argentine Red Cross will help restore wetland ecosystem damaged by wildfires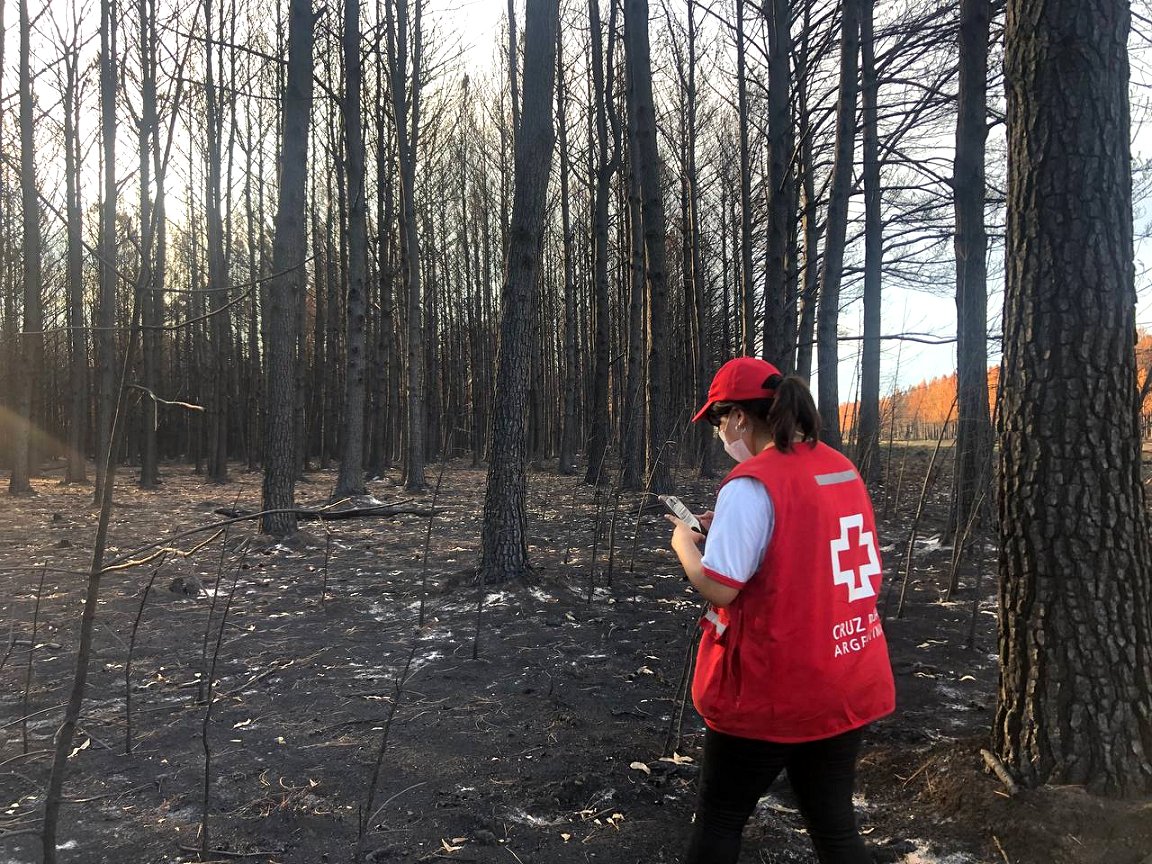 9 March 2022
By the Climate Centre
More than 10 per cent of the northern Argentine province of Corrientes has been badly affected by wildfires, including important centres of biodiversity in wetlands and estuaries as well as people's homes and livestock, the Argentine Red Cross said late last week.
"Although the fires are under control for now, affected communities will need our support to deal with the consequences," the National Society tweeted.
In the first phase of its response, the Red Cross supported firefighters, forestry brigade members, health workers and other volunteers; it also set up a first aid post and provided psychosocial support.

In the next stage, it adds, the Red Cross plans to "work to promote the recovery of the ecosystem".
Wildlife
The wildfire region, near the border with Paraguay, has been affected by drought and high temperatures since late last year.
Media reports say that in the Ibera National Park – one of the world's largest freshwater wetlands – the fires have damaged a variety of wildlife, including threatened marsh deer, alligators and nearly 400 species of birds.
The government has suspended public access to the park for the time being.
Reuters news agency quotes Enrique Viale, president of the Argentine Association of Environmental Lawyers, as saying the huge losses from the fire were an example of how climate change and human activity were destroying the environment and causing economic losses.
One estimate puts the cost of damage from the fires at more than 200 million US dollars.
The Argentine Red Cross has been supporting firefighters, forestry brigade members, health personnel and other volunteers in the northern province of Corrientes, of which more than 10 per cent was damaged by serious wildfires. (Photo: Argentine Red Cross via IFRC)