EU science academies: growing evidence climate change affecting human health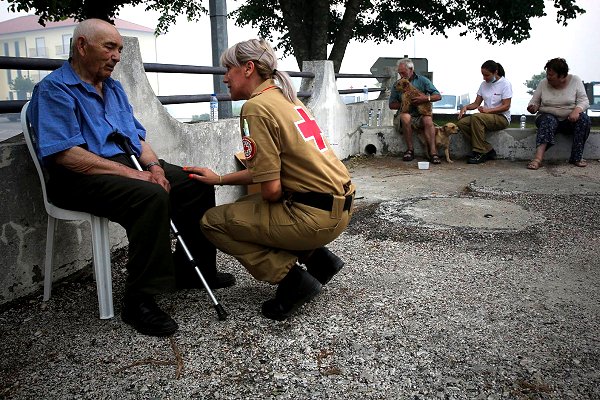 5 June 2019
Experts from 27 national science academies in the European Union say in a new report that despite difficulties with attribution, there's "growing evidence" that climate change is already taking a toll on human health.
The imperative of climate action to protect human health in Europe, from the European Academies' Science Advisory Council (EASAC), says health risks will increase as climate change intensifies through exposure to high temperatures, extreme events such as floods and droughts, air pollution and allergens.
Food security will also be weakened, it adds, there will be an increased incidence of diseases, including some carried by mosquitoes, and a growing risk of forced migration.
EASAC represents "independent science advice, mobilizing Europe's leading scientists…to guide EU policy for the benefit of society," its website says. 
City-dwellers
"If urgent action is not taken to reduce emissions in order to keep temperatures below the 2°C or less limit enshrined in the Paris Agreement, we face potentially irreversible changes that will have wide-ranging impacts on many aspects of health," said Professor Sir Andy Haines of the London School of Hygiene and Tropical Medicine and Co-Chair of EASAC's Working Group on Climate Change and Health.
"The scientific community has an important role in generating knowledge and countering misinformation. We hope that this comprehensive report will act as a wake-up call and draw attention to the need for action, particularly by pursuing policies to decarbonize the economy.
"The protection of health must have a higher profile in policies aimed at mitigating or adapting to the effects of climate change".
The new EASAC report notes that city-dwellers are exposed to higher levels of heat because of the urban heat-island effect, concluding that "[w]ithout prompt and effective action, the problems are forecast to worsen considerably."
'Top priority'
The Arctic and the Mediterranean region are likely to be most vulnerable to climate change, which was probably already affecting agriculture in Europe and in regions that trade with Europe.
The report says that although "many adaptation and mitigation plans have been compiled across the EU, concrete objectives for health are often weak".
EU-level action on health should be increased where appropriate, it argues, alongside actions by EU member states.
The EASAC report says its overarching recommendation and "top priority is urgently to stabilize climate and accelerate efforts to limit GHG emissions, with the aim of achieving a zero-carbon economy before 2050."
Portuguese Red Cross volunteers assist elderly people affected by forest fires and heat in the centre of the country. A new report from Europe's leading scientists says heatwaves and wildfires are among many climate impacts likely to affect human health if emissions are not stabilized and reduced. (2017 library photo: Joana Bourgard/Portuguese Red Cross via IFRC)