Conflict, climate, displacement, inflation causing largely unnoticed food-security crisis in Africa, says ICRC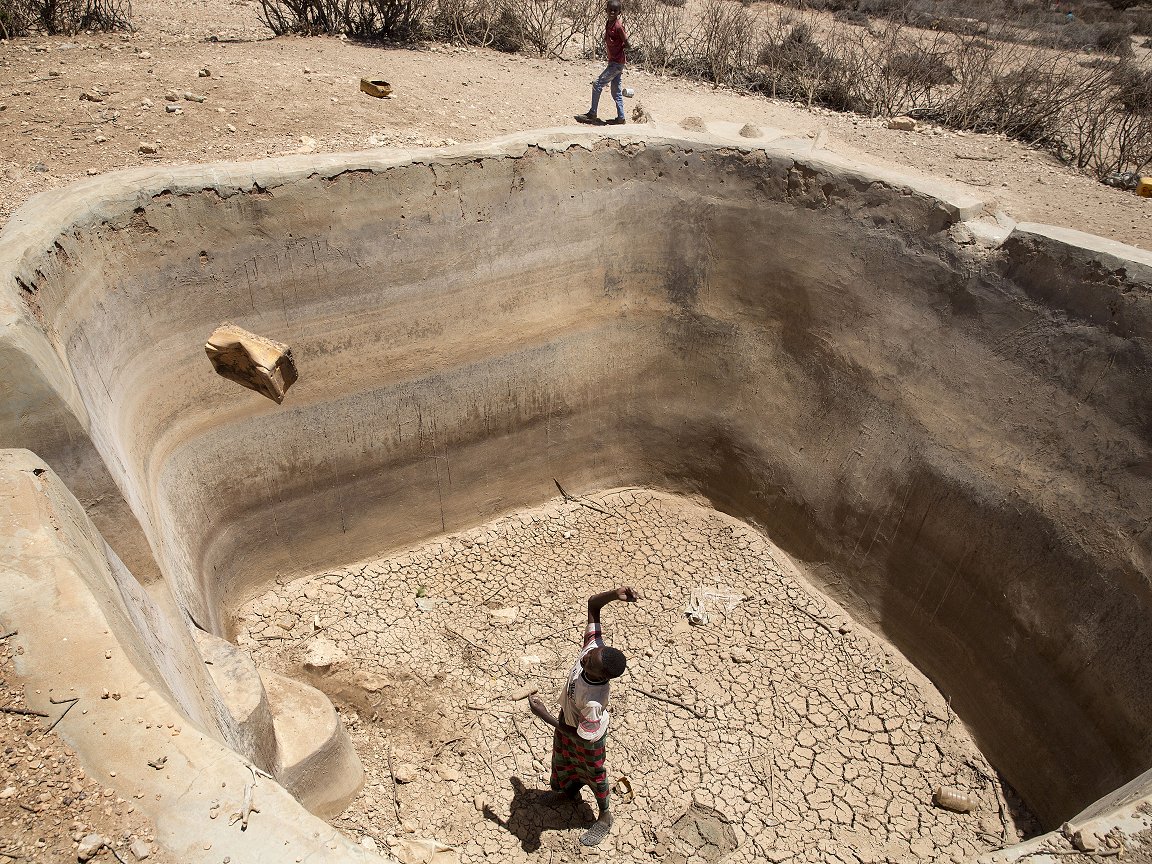 13 April 2022
By the Climate Centre
Nearly 350 million Africans – more than a quarter of the continent's entire population – are facing a food-security crisis caused by a combination of conflict, climate shocks like drought in East Africa and poor rains in West Africa, a dramatic rise in displacement, lingering Covid impacts, and most recently surging food and fuel prices aggravated by the conflict in Ukraine, the ICRC says.
The food crisis spans Africa from Mauritania and Burkina Faso in the west to Somalia and Ethiopia in the east, and "millions of families [are] skipping meals every day, an alarming hunger situation that risks intensifying in the coming months," the International Committee said in a press release issued in Nairobi last week.
Dominik Stillhart, head ICRC global operations, said: "This is a disaster going largely unnoticed. Millions of families are going hungry and children are dying because of malnutrition.
"We are scaling up our operations in countries like Somalia, Kenya, Nigeria and Burkina Faso and many others to try and help as many people as we can, but the number of people going without food and water is staggering."
The UN mission in Somalia today put at 6 million the number of people there "experiencing high levels of food insecurity; urgent funding is required to prevent the loss of lives and avert the risk of famine," UNSOM tweeted.
'To save millions of lives, collective humanitarian action must be intensified'
The ICRC says it is working "in close coordination with other components of the International Red Cross and Red Crescent Movement" to support nearly 3 million more people.
The Kenya Red Cross last week said 3.2 million people there are facing "dire consequences of drought and are in urgent need of food, water and livestock feed for their animals. To save millions of lives, collective humanitarian action must be intensified."
The National Society retweeted a report late last month from the OCHA Southern and Eastern Africa region which said "drought is forcing thousands of families in the Horn of Africa to leave their homes in search of food, water and pasture or to adopt other extreme coping mechanisms.

"It is imperative that we act now on a no-regrets basis."
According to OCHA: "Communities in the Horn of Africa are experiencing one of the most severe La Niña-induced droughts in their memory following three back-to-back poor rainy seasons," leading Kenya and Somalia to declare national emergencies.
"This drought risks becoming one of the worst climate-induced emergencies seen in recent history in the Horn of Africa," the UN added.

"Latest forecasts indicate that the March to May rainy season is likely to be average to below-average. If this season fails, it would result in an unprecedented [in 40 years] four below-normal rainfall seasons and major increases in food insecurity would be expected."
'Critical work'
IFRC President Francesco Rocca tweeted last week that its "emergency appeal is underfunded while a hunger crisis is hitting the Horn of Africa. I recently met Somali Red Crescent President Yusuf Hassan and I renewed our support to their critical work."
The IFRC's revised emergency appeal for Somalia said that, as of last month, "14 million people are severely food insecure in the Horn of Africa, and acute malnutrition rates have increased considerably, affecting 5.5 million children."
The ICRC's Stillhart added: "We need more people on board with this crisis. The bulk of ICRC's work is helping people stay alive, but it's not nearly enough.

"A crisis of this scale needs a concerted effort from governments, humanitarian partners, and donors to focus on mid- and long-term support to help those affected get back on their feet. This needs to be the priority."
The ICRC and the wider Movement is working on food security in Somalia, Kenya, Ethiopia, South Sudan, the Democratic Republic of the Congo, Sudan, the Central African Republic, Chad, Cameroon, Nigeria, Niger, Burkina Faso, Mali and Mauritania.

A young Somali retrieves a container from a dried-up well in Balilgubadle village, near Hargeisa, the capital city of Somaliland, last year. Even then, throughout the area most wells had dried up, resulting in the death of more than half of people's cattle. Today, the UN says, 6 million Somalis are now experiencing "high levels of food insecurity". (Photo: Arie Kievit/Netherlands Red Cross)