Niger: multi-million dollar appeal follows early action for food security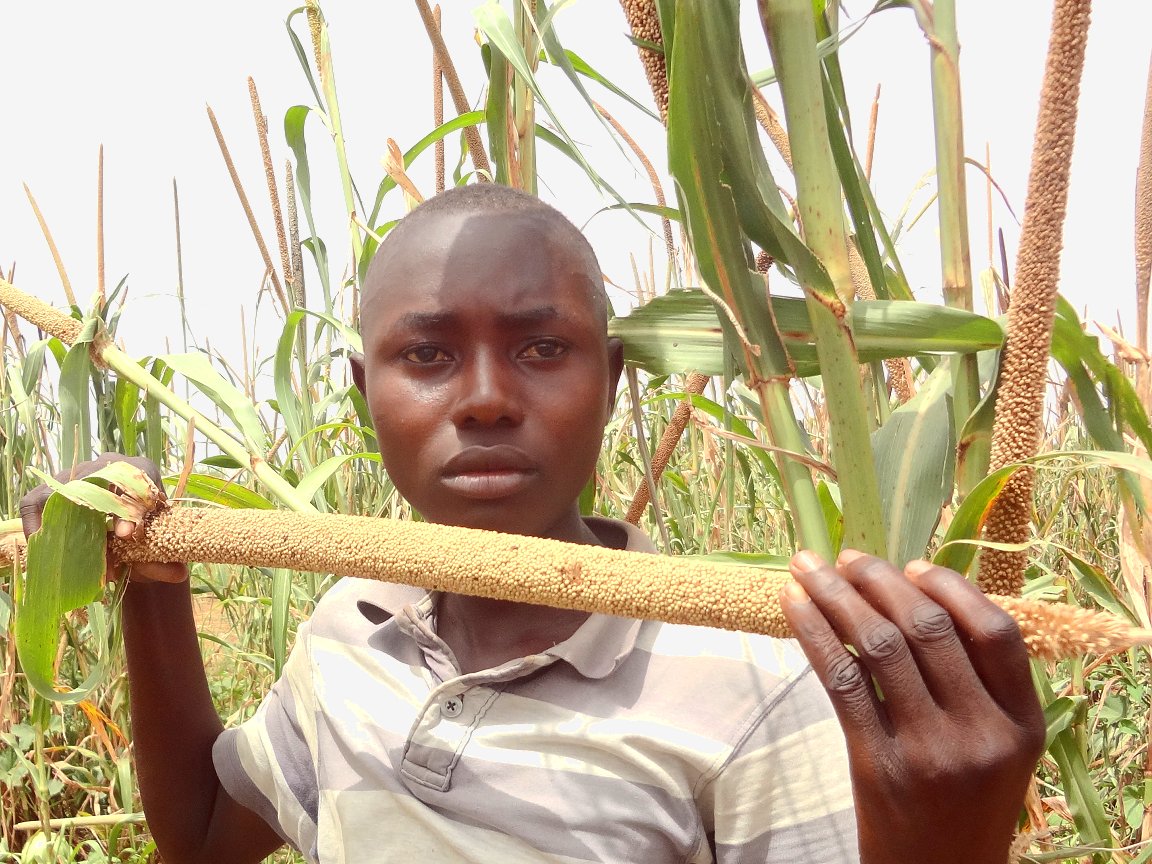 25 May 2022
By the Climate Centre
The IFRC has now launched an appeal totalling just over 5 million US dollars to help the Red Cross in Niger address what it calls "the worst food-security crisis of this decade".
Nearly four and a half million people in Niger are now said to be at risk, and the Red Cross plans to assist nearly 300,000 from just over 40,000 households.
The crisis is the result of "several failed rainy seasons and decades of increasing desertification of the Sahel region," says the IFRC appeal, issued earlier this month, which includes an emergency humanitarian cash allocation of US$ 410,000.

"People are struggling to access food and are exposed to many other threats, including climate-related disasters, epidemics and insecurity⁠ – all of which are leading to population movement and increased competition for resources."
Decisive action?

In line with government strategy, the ICRC has positioned itself to work with the Niger Red Cross in insecure areas while the IFRC and Participating National Societies will focus on others, including the capital region of Niamey.
Without decisive action, the IFRC adds, there will be a steady increase in food insecurity, malnutrition, and related opportunistic diseases; farmers will "lose their crops and livestock due to agricultural practices insufficiently adapted to the consequences of climate change."

Cases of diseases and epidemics like malaria, measles and meningitis will increase as people facing food insecurity and malnutrition will also have weakened immune systems and be more vulnerable to infections.
Planned operations as part of the emergency appeal include cash and voucher assistance to 16,000 households and support to 5,000 farmers, pastoralists and their households "to improve stocking and management of assets and resources [such as] seeds, tools, fodder and stock."
Twenty savings groups will be set up to assist households headed by women, while nearly 200,000 people will be reached with nutrition work, including the referral of malnourished children to health centres.
The May emergency appeal says "complementarities will be sought with ongoing IFRC support, including the early action protocol activated on 19 April in two districts of Zinder region, and other Movement partners' interventions… and with humanitarian stakeholders represented in the [UN] food-security cluster."
Cereal banks

Early action triggered last month was addressing food security issues "in advance of the impacts of drought for up to 4,000 vulnerable agro-pastoralist households" in the Damagaram Takaya and Goure districts of Zinder Region.
This work includes support to local cereal banks and cash for 1,000 families.
The Niger government has called on national and international partners and humanitarian organizations to provide support at all levels: technical, human, financial, organizational, and institutional, as part of its 2022 plan to support vulnerable populations.  
In its March country brief on Niger, the World Food Programme said its operations "are affected by [original emphasis] significant funding constraints as available funds do not nearly match the steep rise in needs.

"Exacerbated by high food prices, long lead-times for procurement and the effects of the war in Ukraine, WFP's efforts to scale up its response in Niger are being significantly undermined."
The Climate Centre's fact sheet on Niger says that four out of five employed people are dependent on rain-fed agriculture, with less than 1 per cent of arable land being irrigated. "This renders livelihoods – and the wider economy – highly susceptible to a changing climate."
Risks to farming have increased in recent years and now include desertification, droughts, locusts, floods, crop disease, wildfires, high winds, and deterioration of soil quality.
A boy checks his family pearl-millet crop in October 2015, with sorghum one of the staples of Niger's agricultural region. This year, the IFRC says that without decisive action there will be a steady increase in food insecurity, and farmers will "lose their crops and livestock due to agricultural practices insufficiently adapted to the consequences of climate change." (Library photo: Red Cross Society of Niger)