Finding resilience to city heat in South Asia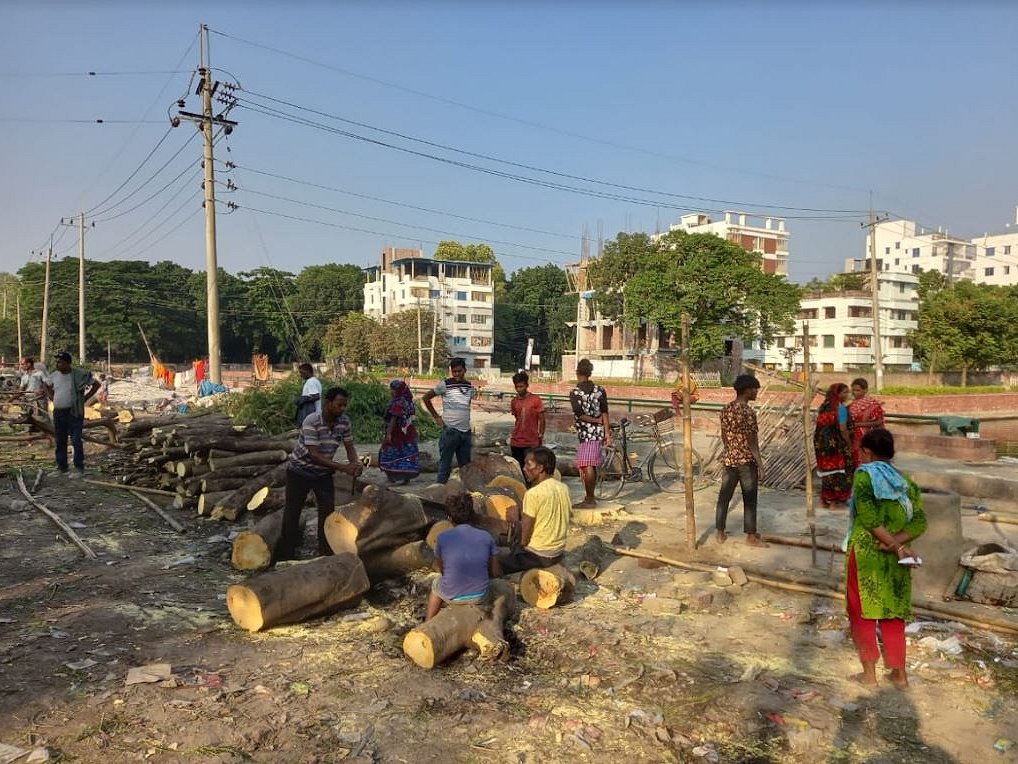 29 May 2022
By the UK Met Office
(This story appeared first last week on the Met Office website. It has been edited slightly here for length.)
An unusually intense pre-monsoon heatwave has been affecting north-west India, Pakistan and other parts of South Asia this year.

Parts of Pakistan reached 51°C earlier this month, while India recorded its hottest March since 1901, and May temperatures in north India are at their highest level since 1966.
Extreme heat is likely to become more common in this part of the world. According to a World Bank projection, the annual temperature in South Asia's hotspots, where approximately one in two people live, is projected to increase 1.5°C–3°C by 2050 relative to 1981–2010.

Additionally, a new Met Office study, has found climate change made the record-breaking heatwave 100 times more likely.
Although this heatwave has been regarded as untypically severe, creating significant impacts for communities across the region, heatwaves are likely to become even more severe in South Asia with climate change.
Research pioneer

Research has focused on understanding how heat and heat-stress (a combination of heat and high humidity) affects communities.
Cities are particularly vulnerable to extreme heatwaves. Urbanization and its associated impacts, including deforestation and an increasingly concrete infrastructure, result in significant changes to local climates, known as the urban heat-island effect.
Two cities – in Nepal and Bangladesh – have been chosen as research pioneers for a study by the Climate Centre, with support from the Asia Regional Resilience to a Changing Climate programme.

The study looks at the identification of heat threshold and heat hotspots, and is intended to improve resilience and preparedness around future extreme-heat events. 
The city of Nepalgunj in southern Nepal is one of the primary business hubs in the country. Extreme-heat events are a growing concern in the city, with the maximum temperature exceeding 40°C nearly every year and humidity levels occasionally reaching 80 per cent.
Another South Asian city prone to heatwaves, Rajshahi (photo), lies in the north-western region of Bangladesh. Humidity levels tend to peak at around 65 per cent, and the average maximum temperature is close to 43°C.
But until recently there was no systematic assessment of heat risk or coordinated action to become more resilient in either city.
The Climate Centre encourage city leaders to take action ahead of upcoming heat seasons to reduce the heat risk. They have produced critical study reports for Nepalgunj and Rajshahi to identify heat threshold and heat hotspots in each city.
They have also developed policy briefs for Nepalgunj and Rajshahi, recommending actions in both cities to deal with acute heat events, and to build resilience against increasing heat stress.
Social media
The strategy is the first of its kind in any Nepalese city, while Rajshahi is the second Bangladeshi city where such work has been undertaken.
The Climate Centre has also developed a related heatwave awareness campaign involving information, education and communication materials (IEC), including posters, videos and social media posts in English, Bengali and Nepali.
Madhab Uprety, Climate Centre Technical Adviser and Asia Pacific focal point, said: "By identifying heat thresholds and heat hotspots in Nepalgunj and Rajshahi, city authorities and emergency service providers can be better prepared to reduce human suffering and impacts on livelihoods.
"The hotspots help to understand the highly vulnerable areas where early action measures should be considered.

"For instance, Rajshahi city corporation has identified 20 water bodies to restore and protect, and the Nepal Red Cross Society used our IEC materials for a heat-risk awareness campaign.
"If the respective city authorities continue taking our recommended short-term and long-term actions, then suffering will be minimised, and the lives of some of the most vulnerable people will be saved."
Humidity levels tend to peak at around 65 per cent and the average maximum temperature is close to 43°C in north-west Bamgladesh city of Rajshahi (pictured), a research pioneer for a study by the Climate Centre with support from the Asia Regional Resilience to a Changing Climate programme. (Photo: Met Office)