CBA13: 'We want dignified communities, self-reliant communities able to solve their own climate issues'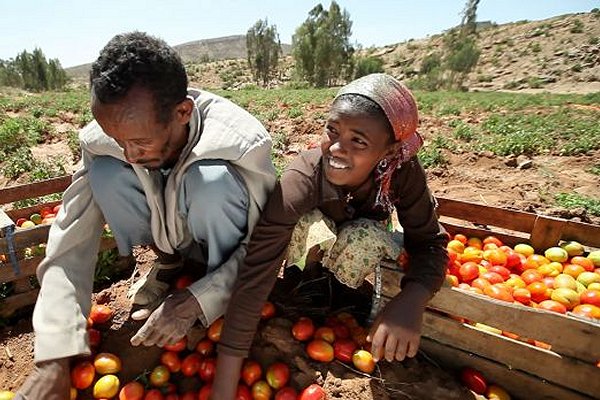 10 April 2019
More than 250 people attended the 13th international conference on community-based adaptation to climate change (CBA13) in Addis Ababa last week to discuss how adaptation can contribute to a climate-resilient future.
Community representatives, policy-makers, donors and development practitioners, shared skills and participated in interactive discussions and workshops.
The four-day conference, which ended on Thursday, provided a platform for debate on how to advance community-based adaptation to effectively reach the most vulnerable.  
Financial support
It explored three key themes, on enabling climate finance to flow at scale to support effective adaptation, harnessing emerging technologies and practices to build resilience, and feeding the experience of local climate action into policy-making in the most vulnerable countries.
Key messages were also generated in a Talanoa dialogue session, exploring how climate resilience can be delivered on the local level by 2050.
The opening plenary featured a video address by World Bank CEO Kristalina Georgieva, who said: "To safeguard our present and future, we must support communities around the globe as they work to build resilience."
Ms Georgieva also recalled January's announcement by the World Bank Group that it was more than doubling financial support for adaptation to US$ 50 billion, for the first time putting this on what she called "an equal footing" with its commitment to mitigation.
Rethinking?
"We want dignified communities, self-reliant communities…able to be conscious of climate change, able to solve their own climate issues and hold their governments accountable," said Agnes Leina, Director of  Il'laramatak Community Concerns – a Kenyan organization supporting Maasai pastoralist women and girls.
Climate Centre Director Maarten van Aalst says a number of adaptation partners have called for a rethinking of the traditional approach centred on projects: the BRACED programme, for instance, has concluded that while community-based projects supported by up to four-year grants were highly successful, the deepest impacts stemmed from sustained efforts, often based on investments begun well beforehand linked to government or market systems.
"We need urgent and sustained action, supporting long-term adaptation driven by local communities themselves," he said in The Hague last week as CBA13 drew to a close.
"It is critical that national and global climate ambitions link to local priorities and build on local capacities."
An Ethiopian government scheme to employ people to build water infrastructure helped smallholders like these tomato-growers conserve water for cultivation. This photo illustrated daily coverage of CBA13 by organizers, the UK-based International Institute for Environment and Development. (Photo: Stephan Bachenheimer/World Bank)