IFRC, WWF call for nature-based solutions to alleviate climate crisis and save lives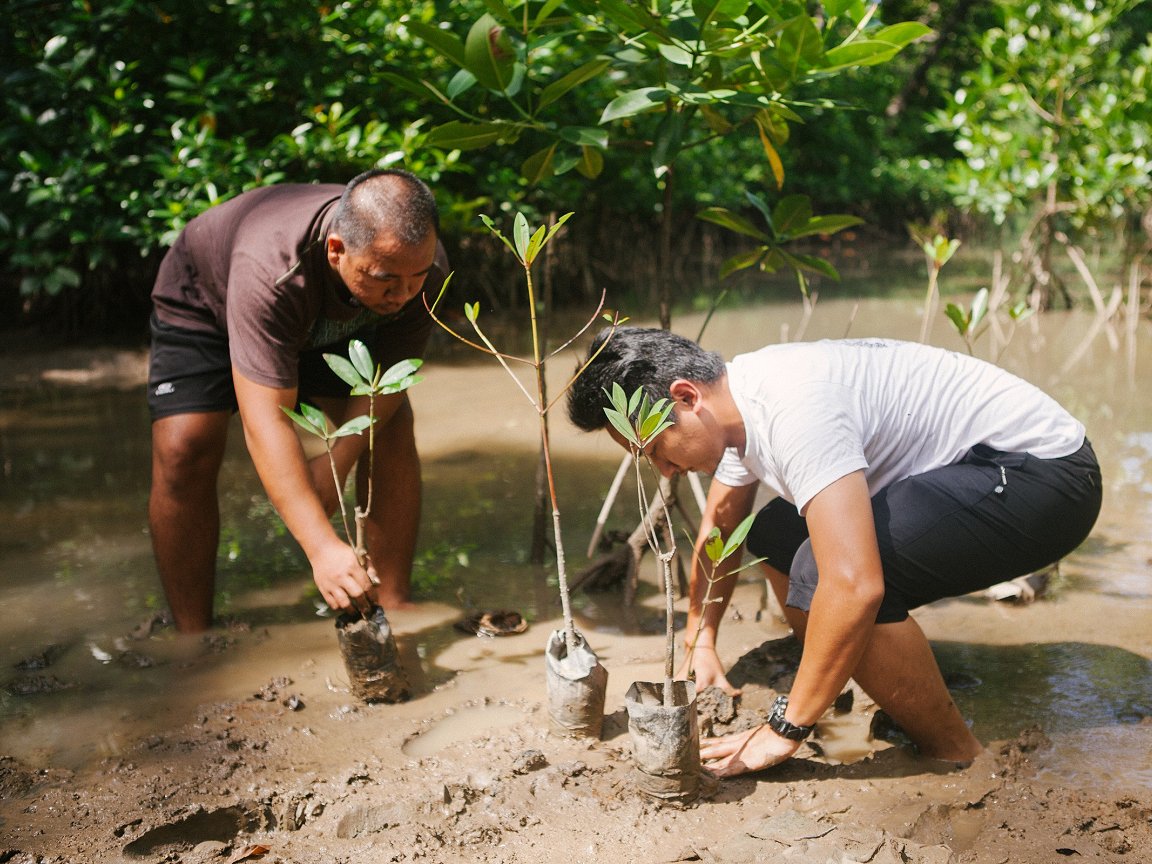 2 June 2022
By the Climate Centre
A joint report by the IFRC and WWF says nature-based solutions could reduce the intensity of climate and weather-related hazards by more than a quarter and highlights "how the power of nature to protect people is being overlooked", a press release today said.

Working with Nature to Protect People shows for the first time that these solutions could provide developing countries with valuable protection against the economic cost of climate change, saving many billions of dollars over the next two decades.
Examples of effective nature-based solutions include conserving forests to restore degraded land, provide food, guard against droughts and protect communities from strong winds.
Restoring floodplains and wetlands reduces the impact of floods and promotes sustainable agriculture to protect against droughts while mangroves and coral reefs protect from storms, absorb carbon dioxide, and provide food for people and habitats for marine life.
'Nature is our greatest ally'
IFRC Secretary General Jagan Chapagain said: "The climate crisis is driving multiple humanitarian crises around the world. Its impact on the lives and livelihoods of millions of people is intensifying.

"Greening nature and restoring forests, farmlands and wetlands are some of the best and most cost-effective ways to support vulnerable communities to adapt to risks and impacts they already face. Protecting nature will protect people."
The report launches a partnership between the IFRC and WWF and will be rolled out at Stockholm+50 conference tomorrow – a UN environmental meeting that will reflect on 50 years of multilateral action.

The partnership aims to raise awareness about nature-based solutions and encourage governments, communities, donors, practitioners and the private sector to incorporate nature in climate adaptation and disaster risk reduction, the IFRC said.
Case studies

WWF Director-General Marco Lambertini said: "Nature is our greatest ally and also a crucial buffer against climate change. By restoring and protecting it, we can help ecosystems build resilience and continue to provide crucial services to humanity and in particular to the more vulnerable communities.
"Nature-based solutions play a key role in addressing climate change, but the potential benefits of these solutions drop as the global temperature rises, which is why every moment and decision matters to cut emissions and give us the best chance to build a safer and more equitable future."
Working with Nature describes the "enabling factors that have supported successful nature-based solutions initiatives and the challenges that are preventing the scale-up of these solutions," the press release adds.

The case studies it includes also provide "key lessons to guide practitioners in future implementation [and on] how supportive legal and policy frameworks are critical for scaling-up nature-based solutions for building climate and disaster resilience."
The IFRC is helping communities worldwide take steps to sustainably manage the environment to protect themselves from disaster risks, aiming for 100 National Societies to have nature-based solutions in place in communities by 2025.
Residents in Malaysia's Kota Marudu district plant new mangroves to protect their coastline. Mangroves and coral reefs provide protection from storms, absorb carbon dioxide, and provide food for people and habitats for marine life, according to a new report published today. (Library photo: Mazidi Abd Ghani/WWF Malaysia via IFRC)