IFRC calls for 'bold response' to climate crisis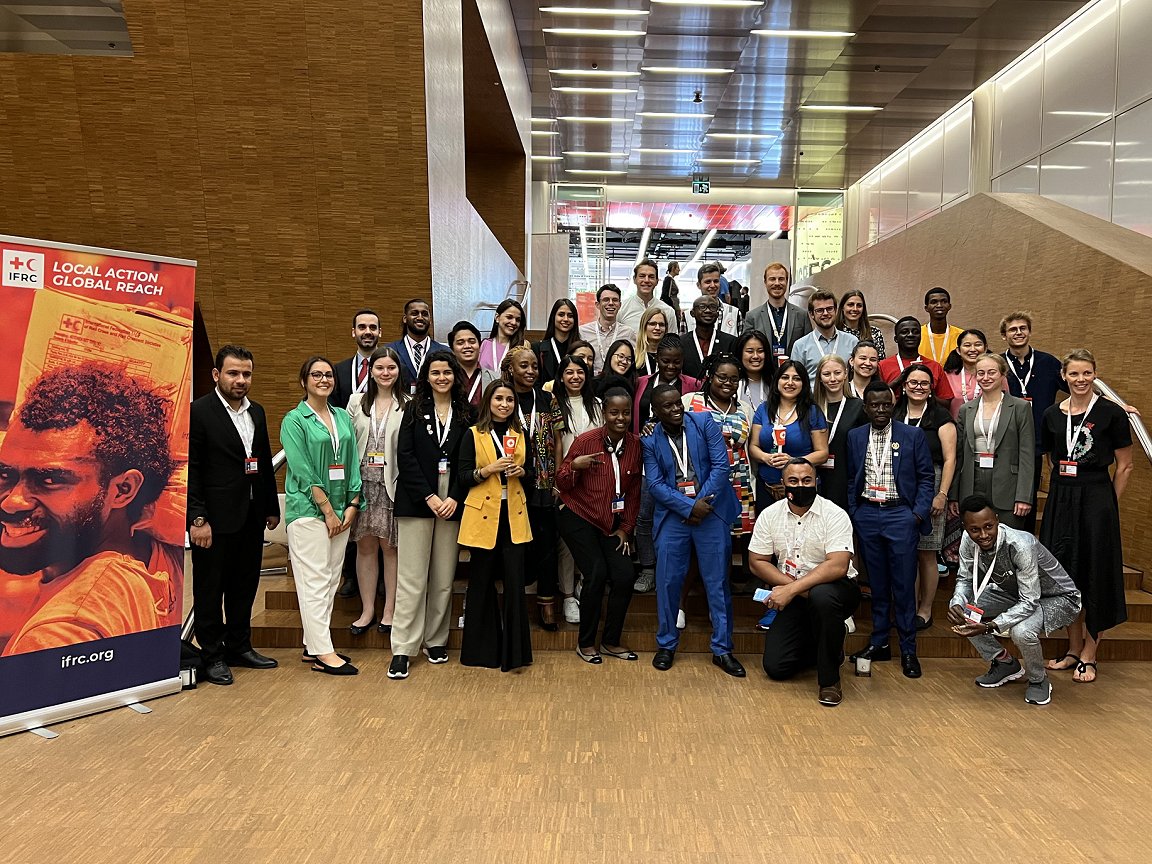 21 June 2022
IFRC Secretary General Jagan Chapagain yesterday paid tribute to volunteers and staff of National Societies in responding to multiple challenges during the pandemic, adding that the "three C's of climate change, Covid-19 and conflict are fundamentally changing the humanitarian and development landscape".
Presenting his first report as Secretary General to the IFRC General Assembly, on the second of its three-day 2022 session in Geneva, Mr Chapagain reiterated his commitment to the Agenda for Renewal priorities aimed at strengthening the Red Cross Red Crescent network.
On the first of the C's – "the most consequential challenge the world is facing" – Mr Chapagain described climate change as "a key driver of more extreme disasters, more population displacement, and more disease outbreaks."

Referring to his May field trip to northern Kenya, "where we are witnessing the impacts of one of the worst droughts to hit the Horn of Africa in 40 years", he added that "climate change is already here [and] 14 million people in Ethiopia, Kenya, and Somalia are starving right now.
"Sadly, the international community has failed yet again to act early on early warnings as millions starve. We must be bold in our response, and not wait for others to act first. If we do not, who will?"
'The most consequential challenge
the world is facing'
A plenary session on climate at the General Assembly yesterday heard a video message from Khadeeja Naseem, Maldives climate change minister, who said that to implement "transformational adaptation I see no one better than the National Societies of the Red Cross and Red Crescent."
As a global humanitarian organization with a local presence across communities, she added, National Societies were in a position to "incorporate local knowledge and indigenous practices that are crucial to adaptation efforts, [including] nature-based solutions and passing on local knowledge that could better inform response to climate impacts."
Speakers from a number of other National Societies detailed why the climate crisis is a priority issue for them, including (alphabetically) the American, Australian, Malagasy, Mexican and Philippine Red Cross and the Egyptian Red Crescent.
The session was moderated by Xavier Castellanos, IFRC Under Secretary General for National Society Development and Operations Coordination, who said in an introduction that climate-related disasters were now occurring in rapid succession "or even at the same time, giving no time to recover or prepare for the next one.
"The climate crisis is a global emergency, and we have to do more than ever – smarter, faster and at scale. We have a crucial role to play as National Societies, working with and supporting governments to manage these rising risks."
The IFRC call to action on climate included adopting the Climate and Environment Charter and "translating it into time-bound targets and implementation plans", ensuring climate action is part of planning, and factoring climate risks into all programmes and humanitarian operations.
Young attendees at the IFRC General Assembly, where the Day 3 agenda included gaps in health, approval of key new policies, a new edition of A Memory of Solferino, and a celebration of the contributions of volunteers in the response to Covid. (Photo: IFRC)