REAP: Most crisis funding remains unplanned with 'very small amounts' going to early action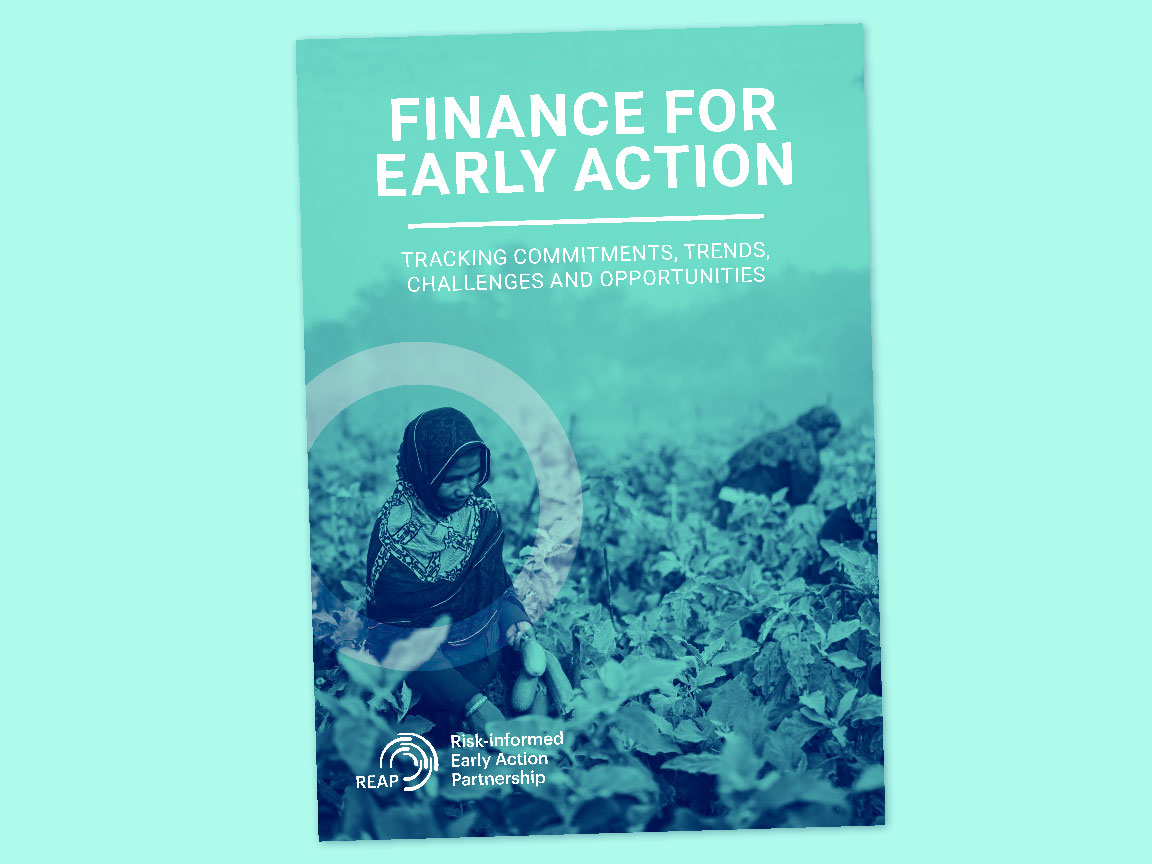 22 June 2022
By the Climate Centre
The Risk-informed Early Action Partnership (REAP) Monday released a report on "commitments, trends, challenges and opportunities" in finance for early action intended to reduce climate impacts ahead of their worst effects.
It concludes that the "largest amounts of funding are going to unplanned crisis finance, significantly less to overall pre-arranged finance, and very small amounts to early action," a REAP press release said.

There are indications that overall totals are growing, but they are nowhere near what's required to respond effectively to the increasing frequency and severity of climate impacts: "Funding for early action remains small, fragmented and lacks coordination." 
The report's recommendations include: positioning early action as a development and climate issue, not just one for humanitarians; increasing coherence among donors and programmes; initiating a systemic shift in favour of early action; ensuring governments can lead whenever possible; and collaborating better with the private sector.
'Government leadership'?

Responding to the report, Vel Gnanendran, Climate and Environment Director at the UK Foreign, Commonwealth and Development Office, said it provided "welcome clarity on the challenges of funding action that can effectively respond to the increasingly severe and frequent impacts of climate hazards."
The study recommendations were "a wake-up call to everyone involved in funding activities for planning, preparedness and response to climate change."
The REAP report concludes that only just over US$ 40 million for anticipatory action was triggered in 2020 from five major funds in at least 20 countries.

"Funding for [anticipatory action] is therefore extremely small," and as a consequence "early action is not yet happening at scale"; it has "typically been conducted through ad hoc and uncoordinated pilots.

"The need to scale up and a wish to move beyond disparate piloting was a repeated theme in key informant interviews."
A move to "genuine government leadership and ownership" is one item on a best-practice checklist recommended by REAP.
The REAP partnership, launched at the UN Climate Action Summit in 2019, brings stakeholders together across the climate, humanitarian, and development communities to make a billion people safer from disasters by 2025 and drive a systemic shift towards early action.