'The climate emergency, pandemics, the housing crisis, violence and conflict, all converge in cities'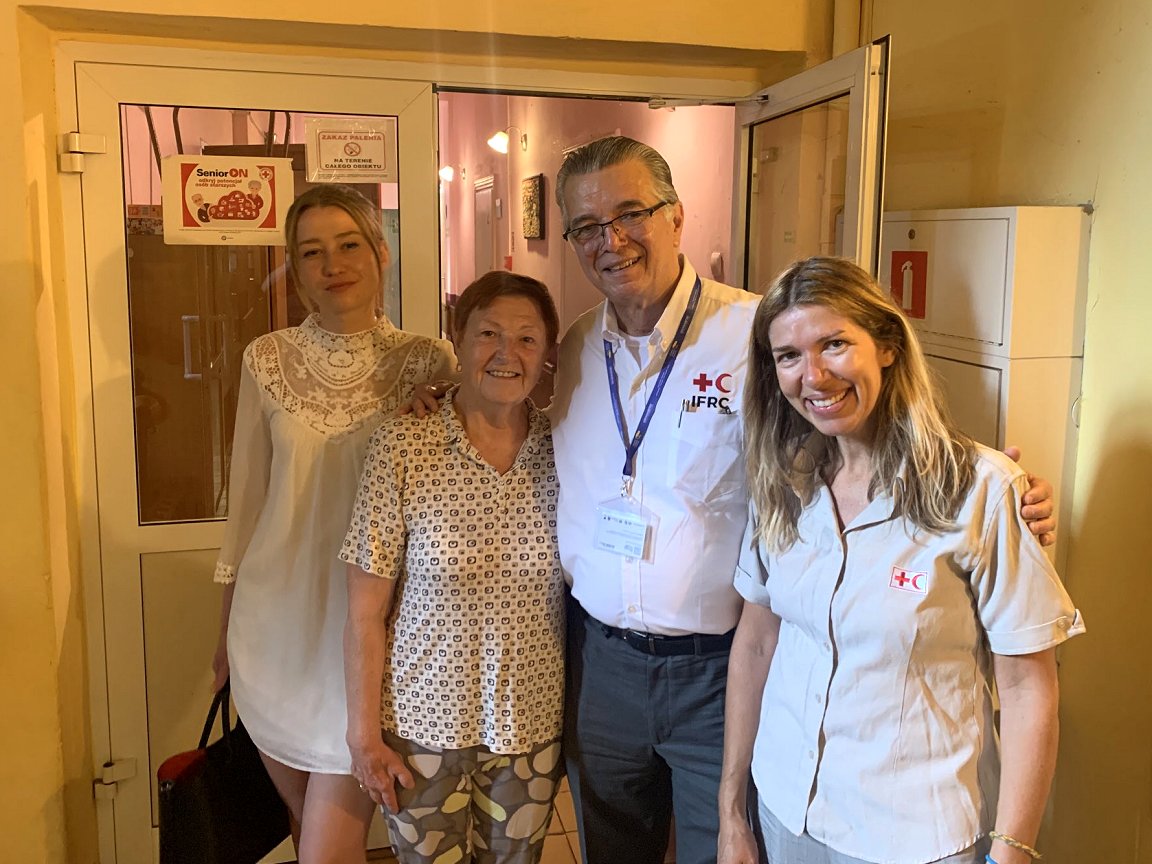 4 July 2022
By the Climate Centre
The World Urban Forum (WUF11) ended in the Polish city of Katowice Thursday, with one of a series of declared actions to "reposition the New Urban Agenda strategically as a road map for accelerating sustainable development, climate action, and building peace."
The WUF statement continued: "The climate and biodiversity emergencies, pandemics, violence and conflicts, and other natural and man-made disasters, all converge in cities and surrounding territories.

"Being prepared for and overcoming these crises becomes a pre-condition to transform towards a better urban future."
(Declared actions at the forum are in lieu of "a resolution which accompanies most UN high-level meetings [and ensure] positive, tangible outcomes," UN organizers said.)
The 11th session of the WUF, with nearly 23,000 registered participants, was the first to be held in Eastern Europe, with Katowice "chosen as a city that has transitioned successfully from a heavy industrial centre into a hub of technology, culture and events," the UN added.
A simultaneous session on children and young people "featured representatives from vulnerable communities in Kenya, Zambia and Romania bringing powerful, first-hand accounts of the difficulties young people face with mental health," and was moderated by Taylor Garner from the Colombia office of WUF convenors UN-Habitat.
'Weak spots'
As well as several National Societies and the Climate Centre, Red Cross Red Crescent engagement at WUF included a high-level dialogue on resilience for sustainable urban futures, which heard that resilience could potentially turn disruption from the pandemic into "opportunities for growth and innovation that addresses existing challenges in cities, particularly for urban 'weak spots' such as slums and informal settlements that disproportionately suffer from the impacts of climate change and natural disasters."

The IFRC Special Representative of the Secretary General for Covid-19, Walter Cotte, called (01:44:40) at the dialogue for three transformations in the pursuit of resilience: "We need to change our mindset [everywhere] in order to create more solidarity, more integration, more capacity to join forces to generate humanitarian and development joint ventures."
It was also very important to create inclusive systems involving "plans for all", as well as mutually reinforcing knowledge and practice.
ICRC Vice President Gilles Carbonnier spoke (01:15:48) at another high-level dialogue on urban response and recovery for urban crises, listed by UN organizers as "climate, health, inequality, conflict, natural disasters".
He said that in a world where more than 50 million people were caught up in urban warfare, it was crucial to continue to "engage states [and] all parties to conflict" to encourage them to respect the Geneva Conventions, as well as preserving civilian infrastructure, and also to do everything possible to protect essential services amid conflict; he cited the ICRC's work with more than 20 water boards in Ukraine since February.
'No excuse'

Addressing Thursday's closing ceremony in Katowice's Spodek Arena, Maimunah Mohd Sharif, Executive Director of UN-Habitat, reiterated that the "climate emergency, pandemics, the housing crisis, violence and conflict all converge in cities.
"If we want to transform to a better urban future, we will have to increasingly deal with urban crises. We have no excuse not to be prepared … the time to act is now."
The UN said: "Speakers [last week had] acknowledged the special Urban Crises Track created at WUF11 on responses to conflict and disaster, prompted by the conflict in neighbouring Ukraine, and Poland's hospitality to an estimated 3 million Ukrainian refugees [photo]."
Next year's WUF12 will take place in Cairo – the first African city to host the event since Nairobi in 2002.
In a shelter for families from Ukraine managed by Polish Red Cross, "I joined 'Nina' and talked, cried, smiled and gave each other a hug, telling her that our [Red Cross Red Crescent] network is making a great effort to support and will do more for all who suffer the effects of violence and war," @waltercotte tweeted last week from Katowice, where he was attending #WUF11. "The climate emergency, pandemics, the housing crisis, violence and conflict, all converge in cities," @MaimunahSharif told the closing ceremony. (Photo: Polish Red Cross via Twitter)