Report: Heat-related deaths and illness largely preventable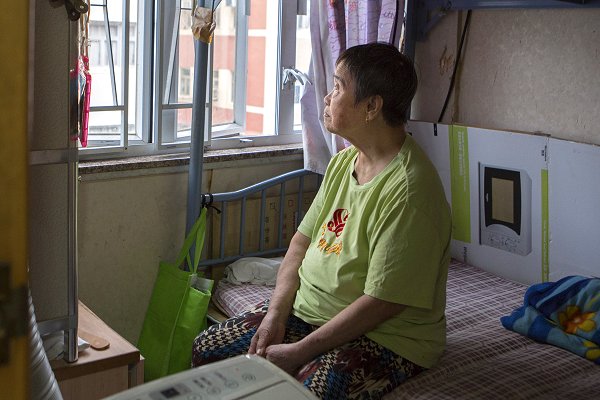 1 March 2019
A new technical report on heatwaves believed to be the first of its kind commissioned by the United States Agency for International Development (USAID) argues for accelerated action to reduce this danger, particularly in cities.
Heatwaves, it says, pose health risks ranging from "from minor…rashes to heat exhaustion and potentially deadly heatstroke. They are also linked to other health problems such as respiratory and cardiovascular disease, kidney disorders and mental illness."
With climate change they will increase in both frequency and intensity, says Heatwaves and human health, Emerging evidence and experience to inform risk management in a warming world.
Even without the sweeping and visible impacts of floods or droughts, climate models now indicate an "expanding risk" from heat in higher latitudes; even more so in places that already experience warm weather – placing heatwaves firmly among the deadliest natural disasters.
Four of the most lethal ten disasters in 2015 were heat extremes, according to UN figures cited in the report.
Forecasts
Heatwaves will also "place additional stress on staple crops and water resources, jeopardizing hard-fought development gains in health, nutrition, [water and sanitation] and health systems".
The Climate Centre's Julie Arrighi, who acted as an adviser to the compilers, Chemonics, said the report's focus on the most vulnerable and the importance of reducing their exposure to heat risks will be especially welcome in the humanitarian sector.
"It also covers the added vulnerability of people who live in informal settlements and includes a reference to the need to fill information gaps in Africa," she added.
Efforts to manage the risks of extreme heat gathered pace only relatively recently in the wake of highly publicized and deadly heatwaves around the world, the report notes.
In 2015, for example, the World Health Organization and World Meteorological Organization joint office on climate and health issued guidance on warning systems for heatwaves.
Now, it adds, the "increasing number and intensity of heatwaves will require countries to ramp up preparedness and improve heat interventions".
Its two main recommendations for reducing the costs of heatwaves to public health systems are improved accuracy of forecasts and humanitarian assessments that make early warning and action possible, and prioritizing collaboration by sectors for better "extreme-heat preparedness, response and adaptation".
'Concerted effort'
The Thomson Reuters Foundation last year quoted experts at the Adaptation Futures forum in Cape Town as saying that heatwaves are already a bigger risk in many cities than people realize.
Increasing but often predictable heat "is one of the most obvious, carefully studied and confident projections we have for the future", said the Climate Centre's Manager, Climate Science, Dr Erin Coughlan de Perez, whose research on forecasts is cited in Heatwaves and human health.
"Heat should absolutely be one of the most important things on the agenda" to reduce climate-related risks, she added.
The USAID-supported report concludes that the "consequences of heatwaves around the world today are a warning of what is to come."
Arguing that "heat-related deaths and illnesses are largely preventable," however, it says: "More concerted effort is needed to develop tools and climate-resilient systems to ensure the health of people in…a rapidly warming world."
Elderly widow and Hong Kong Red Cross beneficiary Lee Kit-wan sits by her apartment window attempting to stay cool last year in the record-breaking heatwave. "When it's hot I don't go out because the heat is too much for me," she said. Hong Kong in December hosted the world's first-ever international expert forum to find ways to reduce the heatwave danger, which also saw the launch of a professional network to build the capacity of governments and agencies to protect people from heat. (Library photo: Alexia Webster/Red Cross Red Crescent magazine)