'Early action protocol' in place to protect Peru's alpaca herders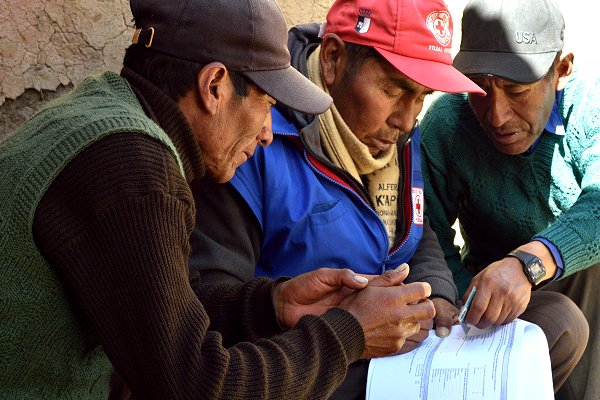 14 February 2019
The IFRC reported Tuesday that the first early-action protocol of the forecast-based component of its DREF emergency fund is now in place and ready to help the Peruvian Red Cross assist alpaca herders high in the Peruvian Andes.
It's designed to help herder families protect their lives and livelihoods during periods of extreme cold, and would be triggered by a five-day forecast that will give the Red Cross almost as long to act before the onset of extreme cold.
The high-altitude communities are almost completely dependent on their alpaca herds, which can be severely affected by harsh winters.
The protocol was developed by the Peruvian Red Cross with support from the German Federal Foreign Office and Red Cross and the Climate Centre.
It's intended to help move "humanitarian action from response to anticipation – a shift that could save lives and dramatically reduce costs compared to traditional emergency relief," the IFRC says.
At the beginning of June last year, and with parts of Peru suffering extreme cold and heavy snow, the Red Cross carried out a German-supported forecast-based financing distribution of nearly 400 family packages containing heavy coats, tarpaulins, and animal-care kits with vitamins and antibiotics.
The Peruvian Red Cross distribution was coordinated from its branch in Arequipa city, where relief supplies had been pre-positioned.
The government later declared a two-month state of emergency after an assessment by civil defence.
Planning for an earlier FbF operation in the Peruvian Andes in 2016. (Library photo: Steffen Lohrey/DRK)