A journey with youth for action on water and climate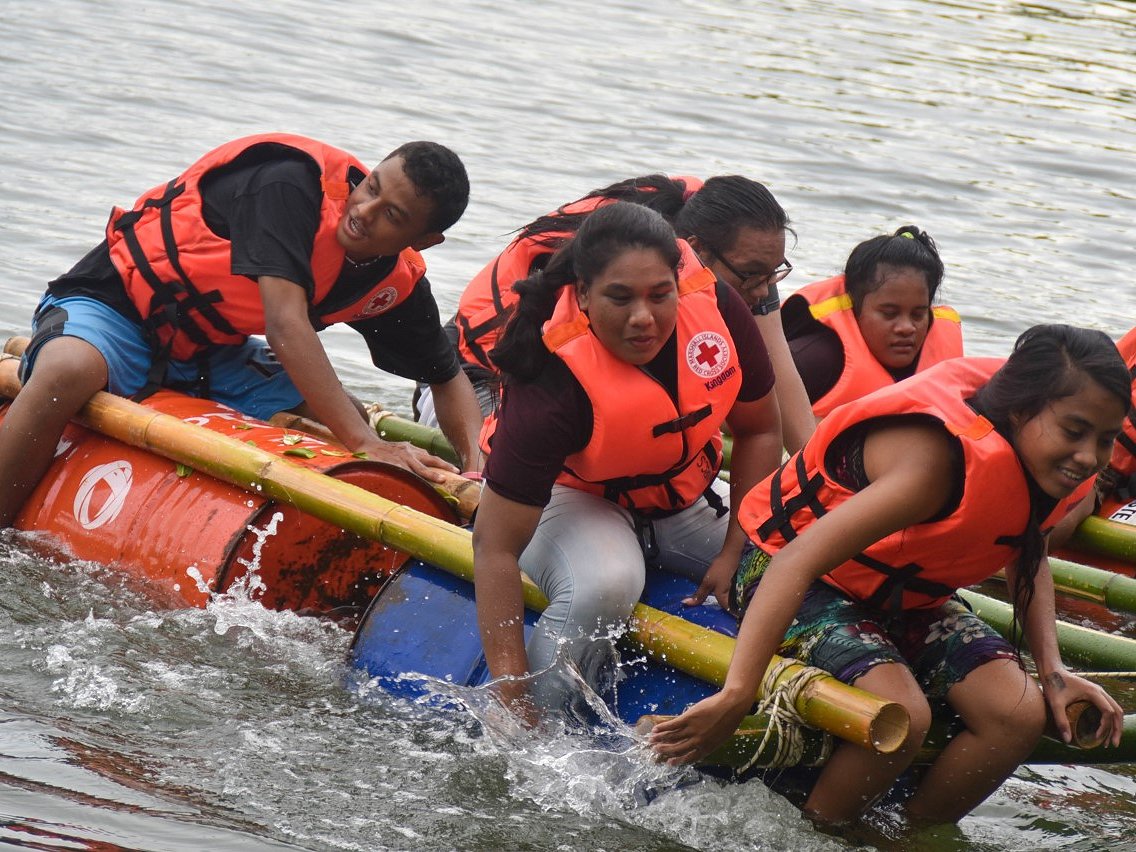 15 August 2022
By the Climate Centre
The Climate Centre last week joined a Netherlands-supported partnership with the International Union for Conservation of Nature "to catalyse meaningful youth engagement and action on water and climate".
An IUCN news story Friday listed the other partners in the collaboration as the Valuing Water Initiative, AquaFed, and the KWR Water Research Institute.
The 'Valuing Water Youth Journey' plans to "fully integrate youth values, initiatives and ideas into water governance and management", and contribute to resilience and sustainability.
Maria Carreño Lindelien, IUCN Water and Land Management Team Lead, said the partners would "harness the expertise and complementarity needed to catalyse systemic change in how young people engage in water and climate decision-making and action.

"Together, we will engage from local to global levels, deploying our networks to realise the Youth Journey vision." This seeks to build momentum around three main areas: capacity, action and contribution to climate advocacy.
'Agents of change'

Local youth action to address water-related challenges in a changing climate are part of programme delivery and will include supporting young people with local initiatives, convening youth advocacy groups, and integrating young people in the roll-out of water projects.
Research last year concluded that "young people are frequently under-represented in water management and governance," the IUCN added.
Specific challenges included hierarchical decision-making, accompanied by "tokenism", exclusion of those lacking technical expertise, and language barriers preventing inclusion of non-English speakers.
Climate Centre Programme Coordinator Sanne Hogesteeger said Friday: "Young people can be effective agents of change in their communities by taking action to adapt to the effects of climate change.

"Through our work under the Youth Journey, we plan to implement sustainable approaches that will enable young people to implement local water and climate initiatives and advocate for change."
The Youth Journey gets underway alongside a special task force made up of young people and other organizations committed to strengthening the representation and empowerment of youth in water management and governance.
One of the more challenging exercises at the North Pacific supercamp in 2019 was for teams of eight to build a raft using ropes, oil drums and bamboo, then sail it on a short voyage. Now a Netherlands-supported partnership led by the International Union for Conservation of Nature plans to catalyse meaningful youth engagement and action on water and climate. (Photo: Carl Gustav Lorentzen/IFRC)