Mental health and climate: a Red Cross Red Crescent fact sheet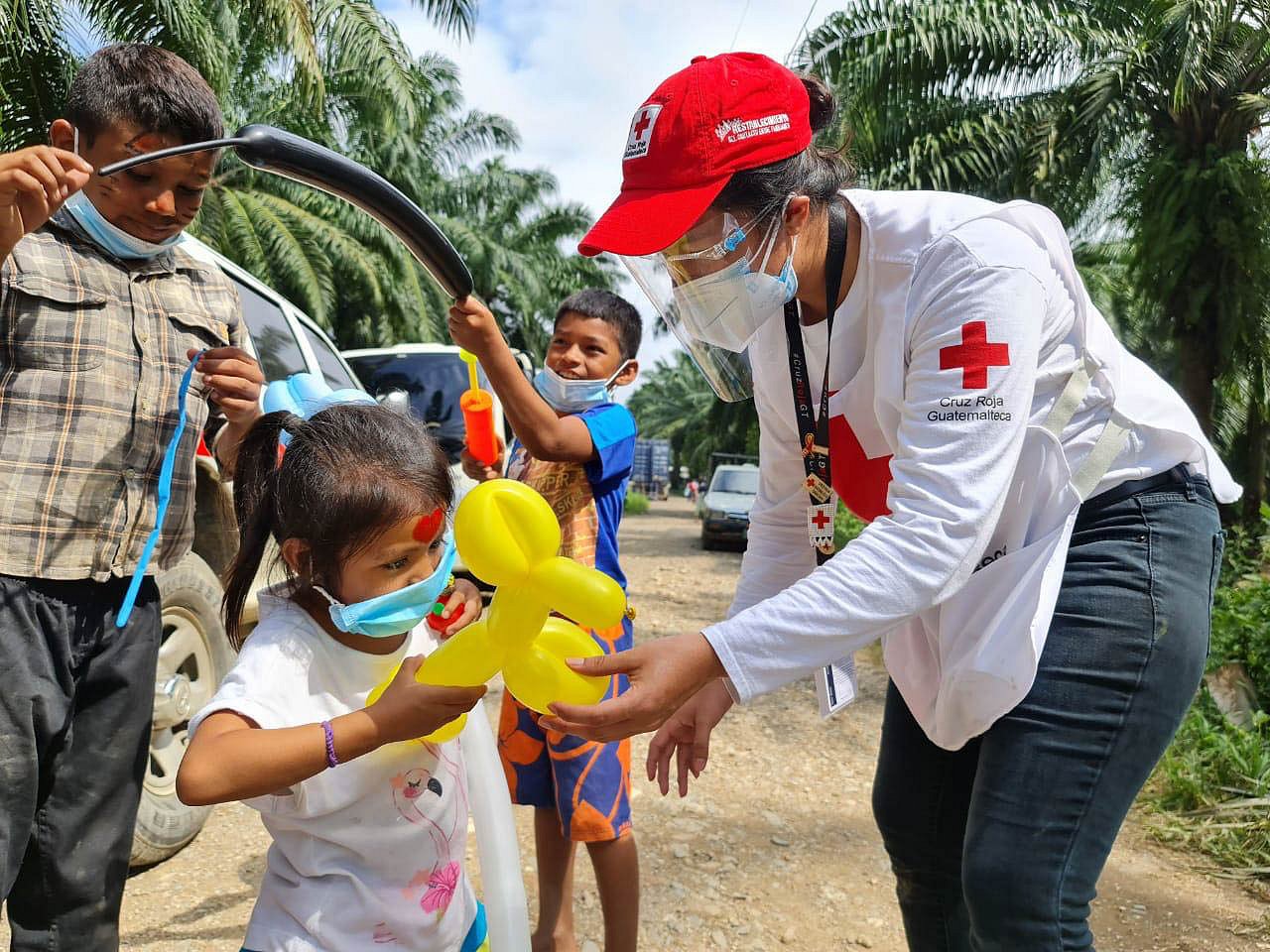 10 October 2022
By Fleur Monasso and Devin O'Donnell, Climate Centre
The Netherlands Red Cross and two IFRC reference centres today publish a fact sheet on mental health and climate impacts aimed at improving understanding of the sometimes complex connections between them.
It was launched at the annual MHPSS European Network Forum hosted by the NLRC in Rotterdam and entitled Mental Health of Young Adults during a Time of Crises.

The Climate Centre and the Psychosocial Centre, through their work with National Societies, have witnessed climate change and extreme weather and the loss and damage they cause increasingly affecting mental health.
Many tools in the fact sheet are provided through the expertise of the Psychosocial Centre, which is hosted by the Danish Red Cross in Copenhagen.
There is a growing body of evidence showing that climate change has impacts on mental health, including the post-traumatic stress from extreme floods, droughts and storms.
Uncertainty, anxiety, and feelings of hopelessness related to climate change are becoming more common and prolonged, while climate impacts also exacerbate many social and environmental risk-factors related to mental health.
The survivors of flood disasters, for example, report ongoing anxiety during heavy rain, and panic attacks, nightmares, and difficulty concentrating on everyday tasks years later.
Climate change is also generating newly identified mental health conditions. Ecoanxiety, for example, describes loss, helplessness and frustration in relation to feared climate impacts and is common especially in young people and marginalized communities.
Solastalgia has been defined as distress produced by environmental change in the here and now within, especially, people's own local environment.
Flood survivors report ongoing anxiety during heavy rain, panic attacks and nightmares
years after a disaster
In a section devoted to the impact of extreme heat, the fact sheet quotes research by the World Health Organization concluding that heatwaves "can pose serious challenges to individuals' physical and mental health".
The hope is that the new brief will send the message that we are on the brink of a mental health crisis and need to work together to prioritize the issue in climate action and disaster response.

It also aims to support National Societies in addressing mental health risks and to develop strategies to respond effectively in a changing climate.
National Societies are advised to prepare a strategy for communication on climate risks to mental health and well-being, including information on building inner resilience and positive coping strategies.

The Psychosocial Centre's Well-Being Guide includes recommendations on coping strategies, communication, climate anxiety, and other tips.

We are grateful for the financial support to the fact sheet by the Norwegian and Swiss Red Cross.
Guatemalan Red Cross volunteers provide welcome distraction to children affected by heavy rains, floods, and landslides across Central America from Panama to Belize, in the wake of Hurricane Eta in 2020. The situation in Guatemala was reported to be especially serious. (Library photo: Guatemala Red Cross via IFRC)