World Bank to put support for adaptation 'on a par' with mitigation for first time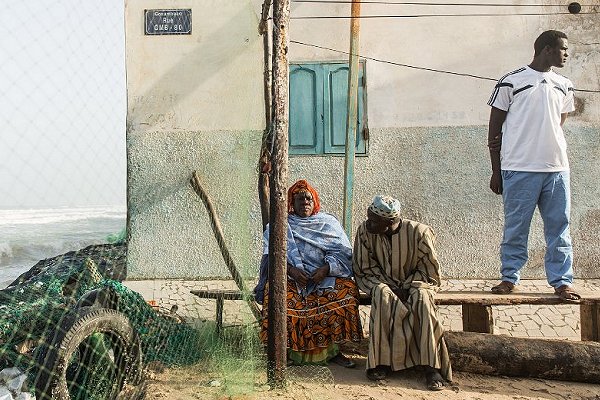 16 January 2019
Arguing that climate change "poses an acute and increasing threat to global development", the World Bank Group yesterday announced it was more than doubling its financial support for adaptation to US$ 50 billion in the four financial years to mid-2025, putting this "on a par" with the existing WBG commitment to mitigation.
The WBG also plans a new effort to help countries move to systematically "incorporating climate risks and opportunities at every phase of policy planning, investment design, implementation and evaluation," according to a report containing the new pledges.
Thirdly, a new rating and reporting system will be developed to incentivize investment by both public and private sector in adaptation, added The World Bank Group Action Plan on Climate Change Adaptation and Resilience. 
                                            'Adaptation and resilience
                                             are two sides of the same coin'
The report, launched in Washington, DC, says "accelerating impacts of climate change, and the need to avoid much larger impacts in the future, bring urgency to scaling up action on adaptation and resilience."
Climate change, it adds, threatens the achievement all established development objectives and the sustainable eradication of poverty worldwide.
"Our new plan will put climate resilience on an equal footing with our investment in a low-carbon future for the first time. We do this because, simply put, the climate is changing so we must mitigate and adapt at the same time," said World Bank CEO Kristalina Georgieva.
"We will ramp up our funding to help people build a more resilient future, especially the poorest and most vulnerable who are most affected."
"So, while we invest in a lowcarbon future, we must invest in resilient societies at the same time…adaptation and resilience are two sides of the same coin."
The WBG report says climate change will disrupt supplies of food and water, expose people to deadly heat, destroy infrastructure, flood homes, change disease vectors, erode livelihoods and opportunities in, especially, agriculture.
'Higher-quality forecasts'
A WBG press release yesterday said the increase in financing for adaptation will also support "higher-quality forecasts, early-warning systems and climate-information services to better prepare 250 million people in at least 30 countries for climate risks."
It will also support 100 river basins with climate-informed management, help build more social-protection systems that are more responsive to climate, and assist disaster-affected countries with "additional financial-protection instruments".
Climate Centre Director Maarten van Aalst said the World Bank report contains many elements that will be welcomed by the humanitarian community, especially the focus on the most vulnerable people and countries, as well as its recognition that risks have already risen combined with attention to future increases.
"The Red Cross Red Crescent has a strong track record of productive engagement with the World Bank," said Van Aalst, who acted as an adviser on the new action plan, "from action on the ground in Togo to educational games to help the World Bank discuss with finance ministries the concept of 'deep uncertainty' amid rising climate risks.
Most recently, the Director of the World Bank Climate Change Group, Bernice Van Bronkhorst, sat on the closing panel at Development and Climate Days in Katowice, where she called for agencies to make all development finance climate-smart.
The Action Plan forms part of the World Bank Group's 2025 Targets to Step Up Climate Action launched last month at COP 24.
Residents in the Guet Ndar neighbourhood of Saint Louis, Senegal, an area where extreme coastal erosion is destroying homes, forcing people to improvise coastal defences using fishing nets, cement, and other local materials (bottom left). The photo appears on the cover of a new World Bank Group plan for increased support for climate adaptation. The UN considers Saint Louis the African city most at-risk from climate impacts. (Photo: Greta Rybus/WBG)