Europe: 'A live picture of a warming world'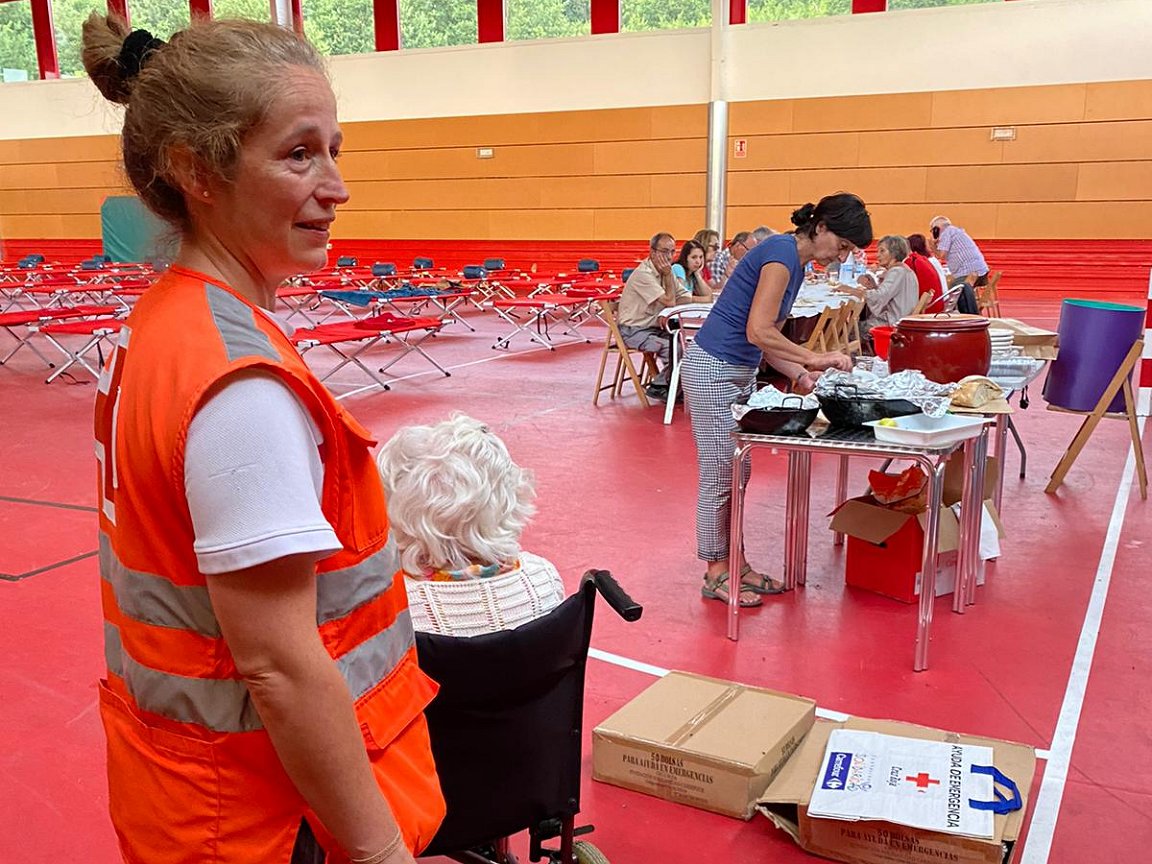 2 November 2022
By the Climate Centre
The World Meteorological Organization said today that temperatures in Europe are increasing at more than twice the global average, the fastest rate anywhere in the world, making the continent "a live picture of a warming world".
The State of the Climate in Europe 2021 report finds that last year, "high-impact weather and climate events [mostly floods and storms] led to hundreds of fatalities, directly affected more than half a million people and caused economic damages exceeding US$ 50 billion," a WMO press release said
Produced together with the European Commission's Copernicus Climate Change Service, the report says temperatures in Europe in the 30 years since 1991 have warmed at an average of about 0.5°C per decade.

As a result, Alpine glaciers lost 30 metres of ice, the melting Greenland ice sheet is pushing up sea levels, and Europeans can expect "exceptional heat, wildfires, floods and other climate change impacts".
'Science-based accessible information that's "decision-ready" across sectors and professions'
WMO Secretary-General Petteri Taalas said the situation of Europe "reminds us that even well-prepared societies are not safe from impacts of extreme-weather events.
He continued: "On the mitigation side, the good pace in reducing greenhouse gases emissions in the region should continue and ambition should be further increased.
"Europe can play a key role towards achieving a carbon-neutral society by the middle of the century to meet the Paris Agreement."
The WMO report points out that in the EU – with a 55 per cent reduction target for 2030 – emissions decreased by 31 per cent between 1990 and 2020, while Europe is also one of the most advanced regions in cross-border cooperation on adaptation, in particular across transnational river basins, and a world leader in early warning, with about 75 per cent of its of people protected.

"Heat-health action plans have saved many lives from extreme heat," it adds.
Future scenarios

Carlo Buontempo, Director of the European Commission's Copernicus Climate Change Service, said: "European society is vulnerable to climate variability and change, but Europe is also at the forefront of the international effort to mitigate climate change and to develop innovative solutions to adapt to the new climate Europeans will have to live with.
The aim of the new report was to "bridge the gap between the data and the analysis to provide science-based but accessible information that is 'decision-ready', across sectors, across professions."
As part of a wide-ranging analysis of future scenarios, the report notes that the "deadliest extreme climate events in Europe are heatwaves, particularly in western and in southern Europe (photo).

"The combination of climate change, urbanization and population ageing in the region creates and will further exacerbate vulnerability to heat."
Spanish Red Cross volunteers were this July paying close attention to evacuated vulnerable elderly people (photo) as massive wildfires and extreme heat spread across Europe, where temperatures are increasing at more than twice global average. (Photo: Spanish Red Cross visa IFRC)