COP27: UN unveils promised plan to provide early warning for all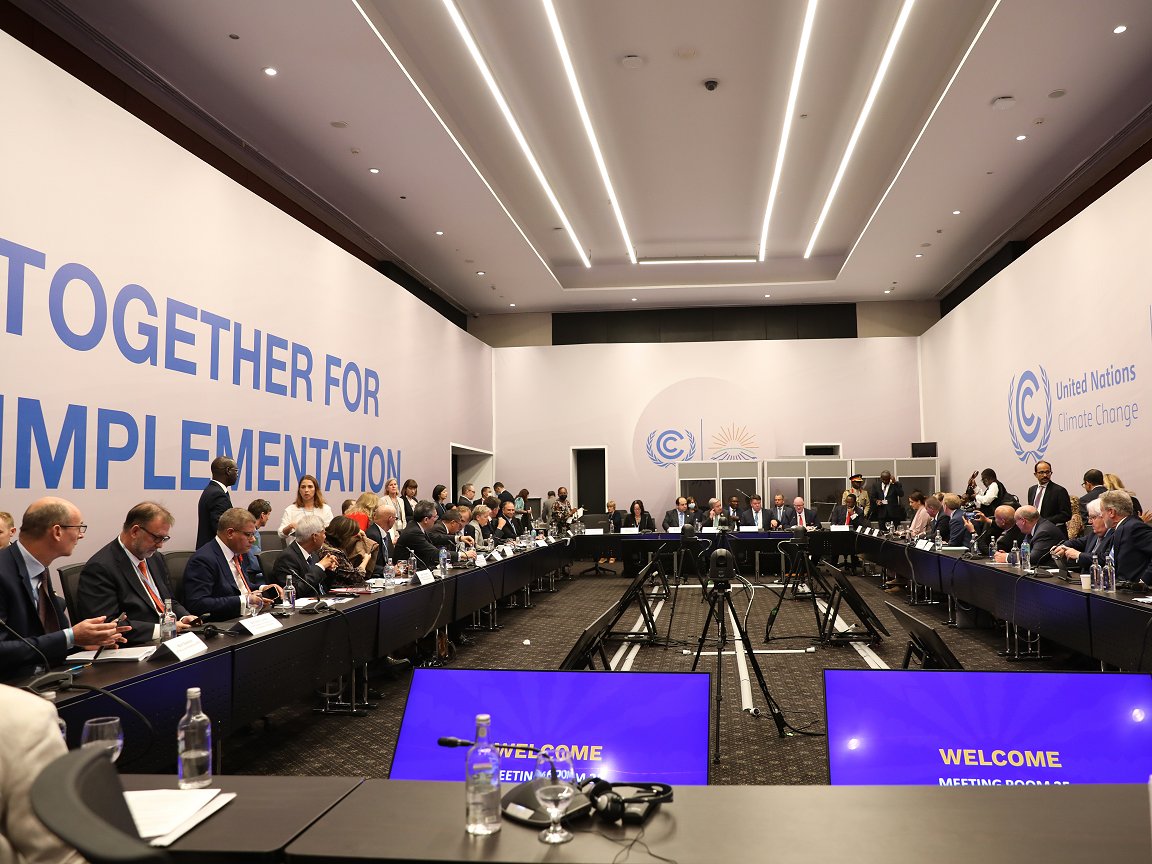 8 November 2022
By the Climate Centre
United Nations Secretary-General António Guterres yesterday unveiled its Early warnings for all: Executive action plan 2023–2027 that calls for a targeted investment of US$ 3.1 billion to 2027 – "a sum which would be dwarfed by the benefits".
The plan, whose chief goal was first announced in March, was drawn up by the World Meteorological Organization and its partners and supported by a joint statement by 50 countries.
"It will cost the equivalent of just 50 cents per person per year for the next five years to reach everyone on Earth with early warnings against increasingly extreme and dangerous weather," a WMO press release said.
Presented at a high-level COP27 meeting of governments and UN and humanitarian agencies, including the IFRC, donors, and the private sector, the plan covers four pillars of "disaster-risk knowledge, observations and forecasting, preparedness and response, and communication of early warnings."
Mr Guterres told the event: "Countries with limited early warning coverage have disaster mortality eight times higher than countries with high coverage. The action plan … sets out the way forward to right this wrong, and protect lives and livelihoods.
"The United Nations system, governments and partners will work together, through policy, scientific and technical and financial action-tracks, to achieve the goal within five years."
'What we have a shortage of is courage …
to do, to lead, to sacrifice'
IFRC Secretary General Jagan Chapagain, in his intervention, said the International Federation "strongly welcomed" the plan and was happy to have contributed to three of its four pillars, especially preparedness and response.
"Over the last decade," he continued, "we have seen that the often-predictable weather events are the ones most deadly, costly, and most devastating…

"But what we have also seen is that early warnings can only work if they are turned into early and anticipatory action for them to be fully effective, because they have to be people-centred … and we are glad to see that this message has come through very well in the early warning for all initiative."
Early warning is widely regarded as the low-hanging fruit of adaptation because it is a relatively cheap and effective way of protecting people and assets from, for example, storms, floods, heatwaves and tsunamis, the WMO said.
Lazarus Chakwera, the president of Malawi and chair of the UN group of least developed countries, welcomed the new initiative, but added: "We have had no shortage of impassioned calls and impressive commitments – what we have a shortage of is courage … to do, to lead, to sacrifice."
He continued: "We need action; one such action is investment in early warning systems for our people," and he called for ongoing support from the international community for Doha Programme of Action adopted by the LDCs, which includes a blueprint for multi-hazard early warning.
'We need to translate global meteorological
infrastructure into last-mile activities'
Mr Chapagain listed four factors that he believed were crucial into translating the pillars of the early warning initiative into action: "We have to help create an enabling environment where local communities and organizations like National Red Cross and Red Crescent Societies, for us, are truly empowered to lead local action."

Secondly, a key to success was partnership, including, thirdly, leveraging existing collaboration mechanisms like REAP and CREWS, and the Anticipation Hub.

"And finally," he concluded, "we have to create and adapt ambitious financing mechanisms. Change will not come without investment. And we also need to make sure financing mechanisms are accessible to local community organizations.
"Let's be very honest that many of the current financing mechanisms are too heavy, too bureaucratic, and are accessible to only large organizations."
Making a similar call for action, Netherlands Prime Minister Mark Rutte highlighted what he said were two key issues: data and transforming that data into action.
"We need all of us to work on translating the global meteorological infrastructure into last-mile activities."
Yesterday's high-level event at COP27 in Sharm El-Sheikh, where the UN rolled out its promised plan to provide early warning for all. Secretary-General António Guterres (in the centre at the top of the table) pointed out that countries with limited early warning experience disaster mortality eight times higher than those with high coverage. The new plan, he said, "sets out the way forward to right this wrong and protect lives and livelihoods". (Photo: UN)