At COP 24, PfR argues for 'large-scale initiatives to transform whole landscapes, rural and urban, into safer and more prosperous places'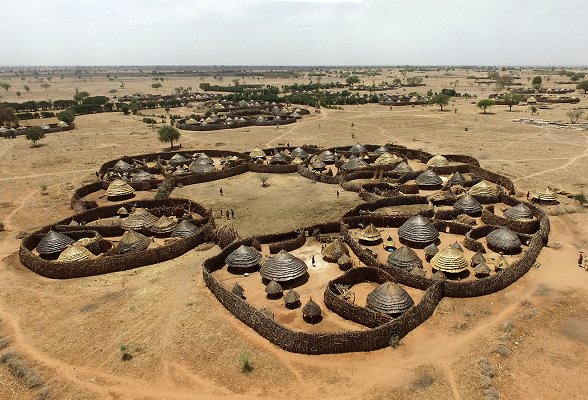 4 December 2018
The Partners for Resilience alliance – in a joint statement today shortly after the annual UN climate talks got underway in Katowice – says COP 24 will be "a critical opportunity to raise ambition not just on greenhouse gas mitigation but also on adaptation for the most vulnerable in the light of rising risks."
The alliance also sees the talks as an opportunity for the outcomes of the recent science-humanitarian dialogue in Geneva to be taken forward.
The PfR key-messages document for the 2018 COP meeting says vulnerable communities are not receiving climate finance at the "volume or pace" needed to adapt effectively, even while there's general agreement across all international frameworks that building resilience is the way forward to reduce risks.
Arguing for a fundamental shift, PfR members say: "We need large-scale initiatives that can transform whole landscapes, rural and urban, into safer and more prosperous places."
Investment in resilience should be scaled up to "increase tangible projects…at community level," and there should be special attention to core principles for conserving and restoring landscapes.
The processes underpinning adaptation and mitigation at national level should encompass "participatory and interactive ways to ensure local risk perceptions, needs and solutions are included", leaving no one behind, especially women and girls.
"States need to speed progress towards resilience, including through more comprehensive disaster risk management laws and policies, and climate-smart innovations like forecast-based financing," according to PfR.
Fundamental shift
The alliance also calls for increased finance for adaptation and resilience, to strike a balance with resources committed to mitigation – arguing that money to address the humanitarian implications of climate change is only a small fraction of the now 16 per cent (by preliminary estimates) of climate finance that goes to adaptation.
PfR adds: "Effective implementation of the Paris Agreement that builds the resilience of the most vulnerable communities cannot be achieved by states alone.
"It is only through collaborative action between states, civil society, the private sector, academia and others that we will achieve the ambitions set out in the Paris Agreement.
Special events jointly organized by PfR in Katowice include a high-level round table that will centre on scaling up "public, private and blended finance for climate resilience to meet the needs of most vulnerable people and countries".
PfR is also a key participant in D&C Days in the middle weekend of COP 24, as well as a dedicated side-event, Getting to 50/50: Achieving Gender-Transformative Adaptation and Resilience, a special meeting involving civil society groups and Sigrid Kaag, Netherlands Minister for Foreign Trade and Development Cooperation, and a session in the Benelux pavillion, Joining forces: climate adaptation through linking southern local action to coherent global policy making.
Drone filming by the Uganda Red Cross Society illustrated the climate-related challenge facing the north of the country, as well as the positive legacy of community-based actions to increase resilience developed from 2011 to 2015 by Partners for Resilience. The still here shows a virtually empty settlement in Kotido that pastoralists quit because of lack of water. (Library still: Denis Onyodi/URCS-Climate Centre)