Early warning among 'top science stories of 2022, chosen by scientists'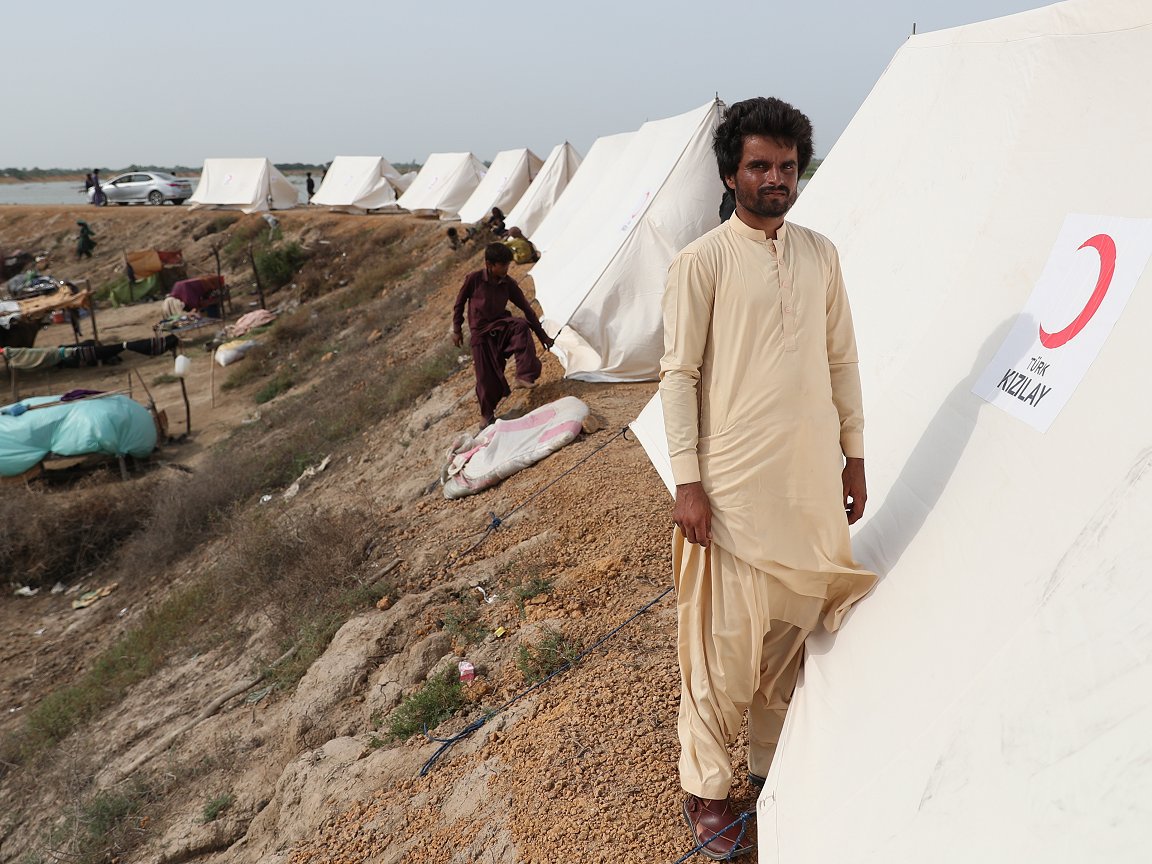 19 December 2022
By the Climate Centre
Early warning of extreme weather is among "the ten biggest science stories of 2022 – chosen by scientists" and summarized yesterday in a special report by the UK's Guardian and Observer newspapers.
Ten scientists each selected and wrote about one story, "from moon missions to fast-charging batteries and AI-sourced antibiotics, in no particular order," it said.
In a contribution on how technology now enables many natural hazards to be recognized days in advance, Hannah Cloke, a professor of hydrology at Reading University, said: "In 2022, science was able to see a hurricane hitting the coast of the US before it even formed out at sea.

"We could visualise the Brisbane River spreading out into Australian homes before a drop of rain had fallen. And we put firefighters on action stations before the spark was lit that burned southern France."
But global heating was still worsening disasters such as the European heatwave that claimed more than 20,000 lives, she added, and the Pakistan monsoon superflood that left about a third of the country underwater.
'Alerting people to danger, so they can take action, is the best way to prevent tragedy'
Professor Cloke said "the key scientific story from the past year is not cutting-edge research or hi-tech engineering, but the push by the UN Secretary General António Guterres for the world to have equal access to early warnings.

"Alerting people to danger, so they can take action, is the best way to prevent tragedy."
In other stories with an environmental focus, EJ Milner-Gulland, a professor of biodiversity at Oxford University, argued that the delayed 15th meeting of the Parties to the Convention on Biological Diversity in Montreal, which was ending today, was a "huge moment for biodiversity".
Alongside international agreements and national legislation, she argued, companies were "making bold commitments to become 'nature positive', meaning that their activities should, overall, lead to nature being in a better state."
The "incredibly rapid improvements in battery technology that will form the foundation of an electrified world as we wean ourselves off fossil fuels" was the story chosen by Helen Czerski, a research fellow at the Department of Mechanical Engineering, University College London
Other stories covered included the joint DART and Orion joint missions by NASA and the European Space Agency, advances in vaccine technology springing from Covid research, artificial intelligence and molecular biology, advances in the treatment of sickle cell disease, "elite mathematics", work on microscopy that could provide a tool for early diagnosis of diseases such as cancer, atherosclerosis and Alzheimer's, and "quantum entanglement" theory in physics.
Emergency tents donated by the Turkish Red Crescent pitched on an embankment near Karachi, Pakistan in October, after the country's second superflood in just over a decade; some 8 million people are said to have been displaced in the disaster, among those mentioned by scientists listing breakthroughs in early warning as among the main achievements of 2022. (Photo: Turkish Red Crescent via IFRC Asia Pacific)