'Hundreds of Red Crossers helping exhausted Californians as more storms head their way'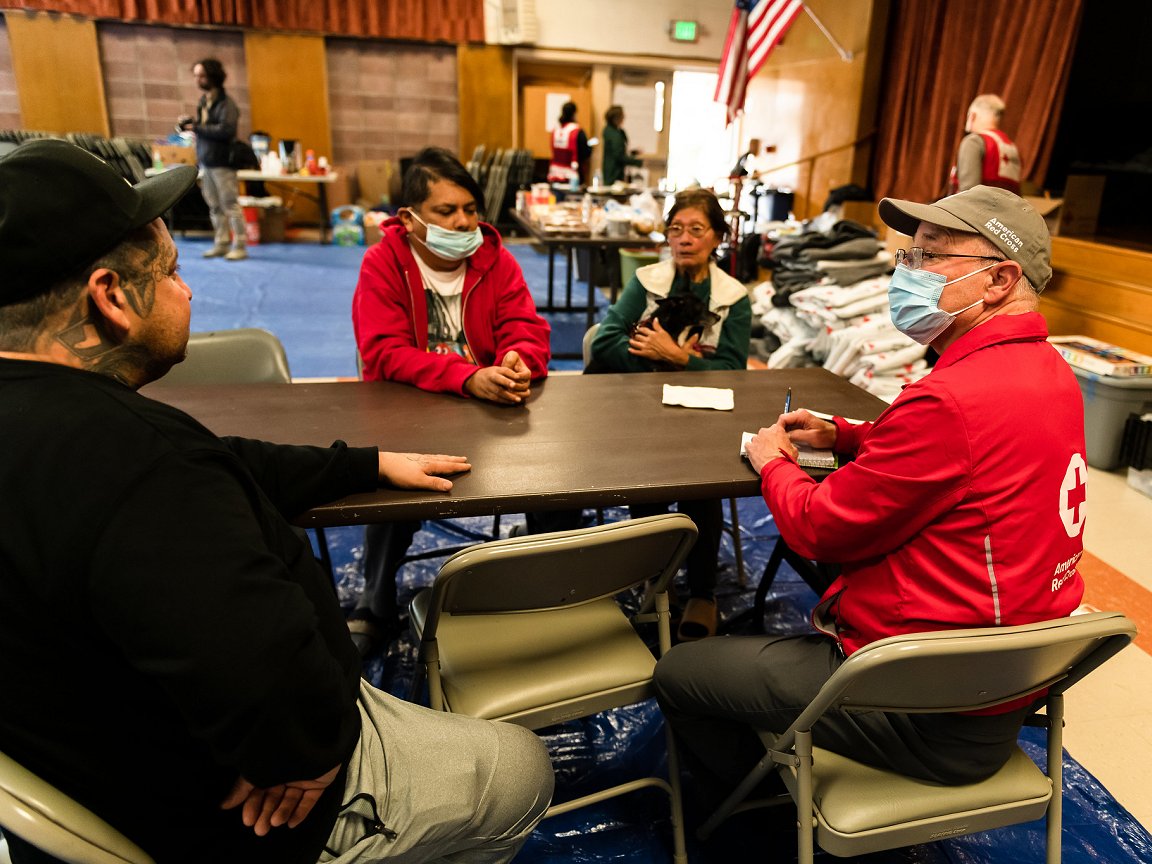 15 January 2023
By the Climate Centre
(American Red Cross advice on finding storm shelters and staying safe from floods, landslides, and power cuts is available on its website and through an app.)
Nearly 500 trained Red Cross disaster workers were continuing to operate in California over the weekend, helping people affected by a "two-week stretch of back-to-back severe weather", the American Red Cross said Friday.
The storms, described as relentless, caused floods, landslides, power cuts, severe damage to roads and evacuations "from one end of the state to the other", it added.

The Red Cross and its local partners have provided more than 4,000 stays in nearly 70 shelters and more than 12,000 meals and snacks.

Volunteers are also helping families by replacing prescription medicines, glasses and medical equipment like walking sticks and wheelchairs.
The damage from these storms could be more than a billion dollars, the Red Cross said, on top of 18 billion-dollar US weather and climate disasters in 2022 that were detailed last week by the National Oceanic and Atmospheric Administration (NOAA).
'During 2020 and 2021 we averaged a new,
major disaster response every ten days'
The Red Cross adds: "As the number of climate-related disasters goes up, more people are depending on the American Red Cross.

"During 2020 and 2021 alone, we averaged a new, major disaster response every ten days, with Red Cross volunteers continuously on the ground, setting up shelters, arranging for hot meals and sheltering thousands of people with no place else to go.
"The Red Cross is making strategic investments now that will enable us to grow our capacity and adapt our disaster mission to help families and communities better cope with the humanitarian crisis caused by climate change."
Last year was the eighth in a row in which ten or more billion-dollar weather and climate disaster events affected the US; as well as climate change, increased vulnerability and exposure were also contributing to the cost and frequency of disasters, NOAA's National Centers for Environmental Information said last week.
Martha and her son Carlos just escaped as floodwater and mud surged through their apartment last week, leaving them time only to grab their dog Estrella. With the help of community volunteers, the Central California Red Cross has supplied them with clothes, personal hygiene items and dog food. (Photo: Central California Red Cross via Twitter)