Storms abate in California but hundreds of Red Cross personnel in place to assist with aftermath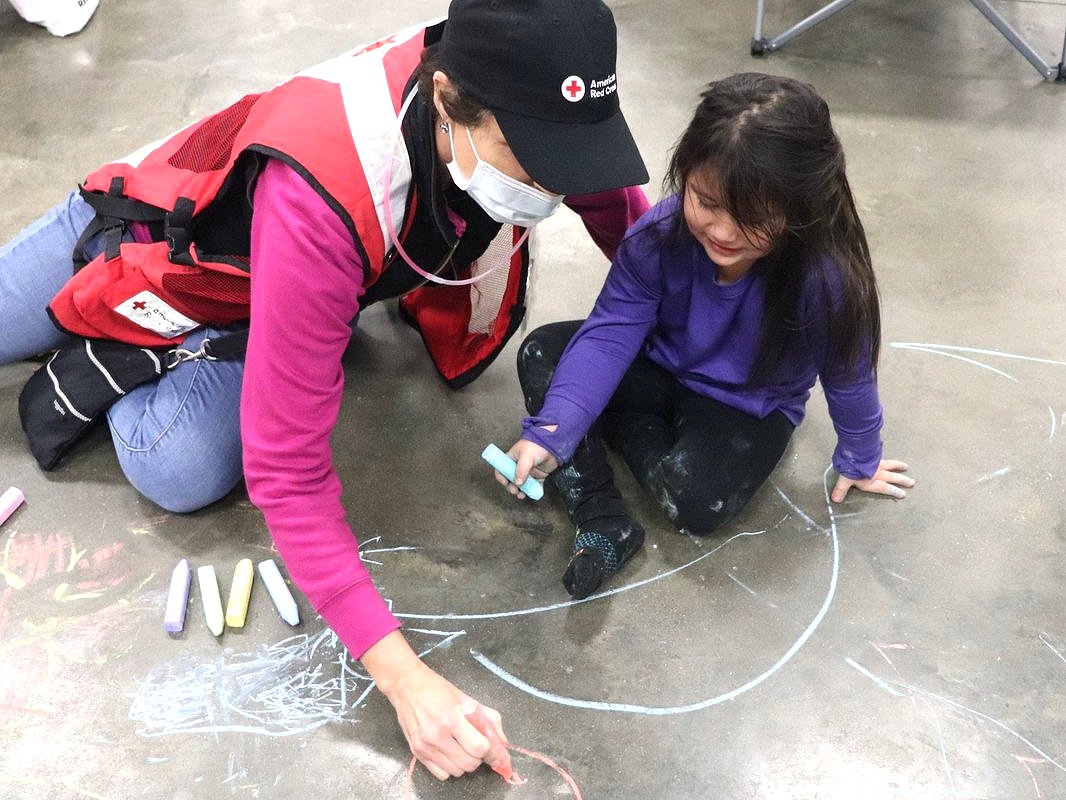 19 January 2023
By the Climate Centre
The rain is finally ending in California after nine consecutive "atmospheric rivers" saturated the state since New Year's Day, the American Red Cross said yesterday.
More than 600 trained Red Cross disaster workers are now helping people with the clear-up after what the national Weather Prediction Center yesterday called "a precipitation onslaught" that set three-week records in central parts of California.
The back-to-back storms could add to the 2022 list of billion-dollar disasters, the Red Cross added, after "devastating flooding, more than 500 landslides, closed highways, sinkholes and damage to infrastructure".
The American Red Cross is continuing to assist residents with shelter stays (photo), food and other relief supplies, emotional support, and comfort.

"The Red Cross will also be there in the days and weeks to come, supporting people as they recover from the storms," the National Society said Wednesday.
The Red Cross and its partners have now provided nearly 8,000 shelter stays in 80 shelters and at least 36,000 meals and snacks.
'A precipitation onslaught'
It said last Friday: "As the number of climate-related disasters goes up, more people are depending on the American Red Cross.

"During 2020 and 2021 alone, we averaged a new, major disaster response every ten days, with Red Cross volunteers continuously on the ground, setting up shelters, arranging for hot meals and sheltering thousands of people with no place else to go.
"The Red Cross is making strategic investments now that will enable us to grow our capacity and adapt our disaster mission to help families and communities better cope with the humanitarian crisis caused by climate change."
2022 was the eighth year in a row in which ten or more billion-dollar weather and climate disasters affected the US; as well as climate change, increased vulnerability and exposure were also contributing to their cost and frequency, NOAA's National Centers for Environmental Information has said.
The American Red Cross is helping California residents recover after more than a week of back-to-back storms. The US Weather Prediction Center yesterday called the latest extreme weather to affect the country as "a precipitation onslaught". (Photo: American Red Cross)