New DREF grant to help Red Cross assess needs in nationwide Uruguay drought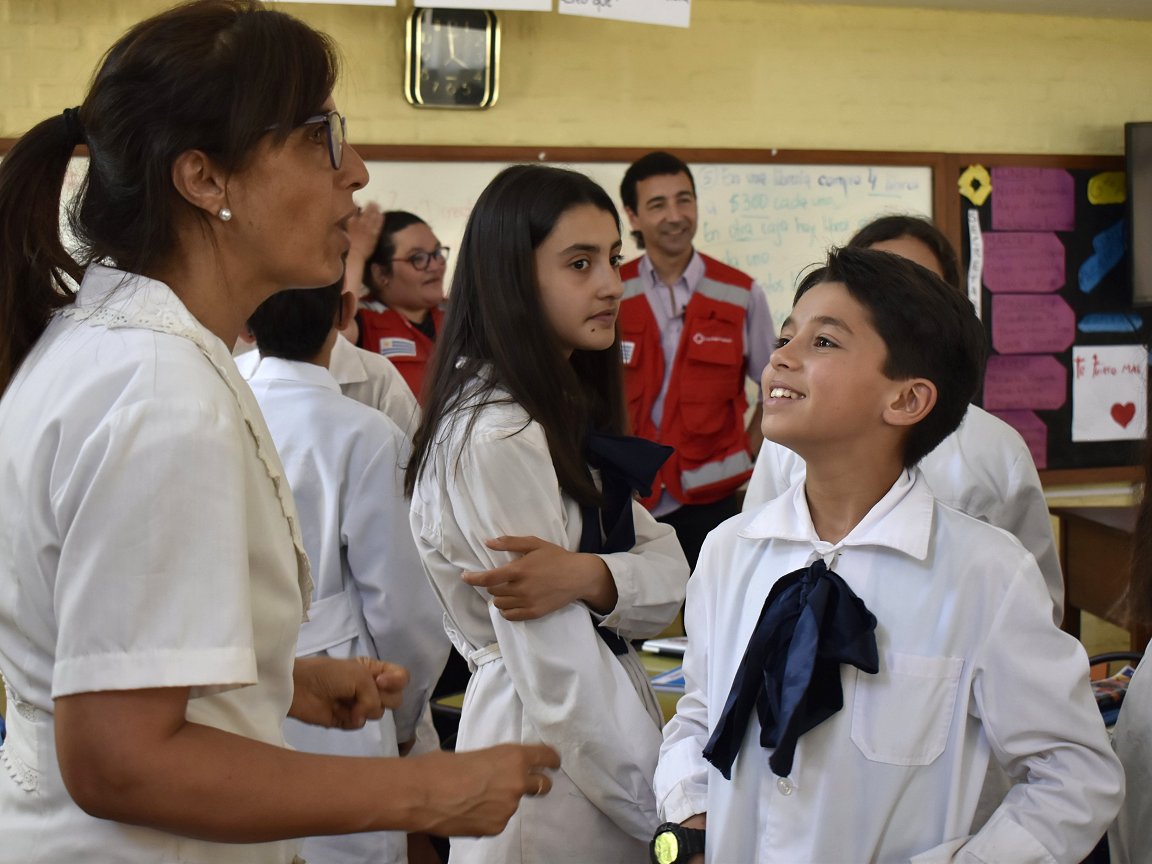 1 February 2023
By the Climate Centre
The Uruguayan government last month asked the Red Cross for support in evaluating the current countrywide drought, including possible responses, and the IFRC on Monday announced a DREF grant for assessment worth 43,000 Swiss francs to analyse related humanitarian needs.
Uruguayan officials estimate that at least 75,000 people are currently affected by the drought in five severely affected departments: Tacuarembó, Cerro Largo, Florida, Lavalleja, and San José – up to and including a lack of drinking water.

Grants for humanitarian assessment have been informally used by National Societies for years, but were made official last September in the DREF evolution; the lighter allocations help societies gather information from the field for a stronger humanitarian response.
A state of agricultural emergency first declared by the agriculture ministry last October has now been extended until the end of April, and broadened to include livestock, fruit and vegetables, poultry, bee-keeping and forestry.
Uruguay's National Institute of Meteorology says almost the entire country is now affected by drought, and just over 20 per cent by "extreme drought", with forecast temperatures still above normal.
Uruguay and its neighbours are also likely to have been affected around the middle of last year, the southern winter, by the current La Niña phenomenon, which would lead to drier conditions on average.
An agricultural drought emergency now includes livestock, fruit and vegetables,
poultry, bee-keeping and forestry
The Uruguayan Red Cross has activated its emergency operations centre and assigned personnel to communications and information, community engagement, finance, security and logistics.
The branches of San José (photo), Dolores, Soriano and Río Negro are among those raising awareness and disseminating key messages on how to stay safe in heatwaves and prevent wildfires.
The Uruguayan fire service has responded to at least 1,100 incidents so far this summer, with 59 in one day, a record, of which 18 were classified as serious, the IFRC reports.
The IFRC country office in Argentina, which works with the Southern Cone nations, is maintaining close contact with the Uruguayan Red Cross and the IFRC Americas regional office in Panama.
The DREF-supported Red Cross operation will conduct detailed assessments in the most-affected departments, paying special attention to more than 5,000 people who may lack drinking water, prioritizing single-parent or female-headed households, the elderly, children, the disabled, and migrants.
Climate class. Young schoolchildren last December discuss climate action as part of the Reduce, Reuse and Recycle project at School No. 68 in San José department – one of the most seriously affected by a nationwide drought. (Photo: URC via Twitter)