Prudence Foundation and IFRC collaborate on health impacts of heat, humidity and air pollution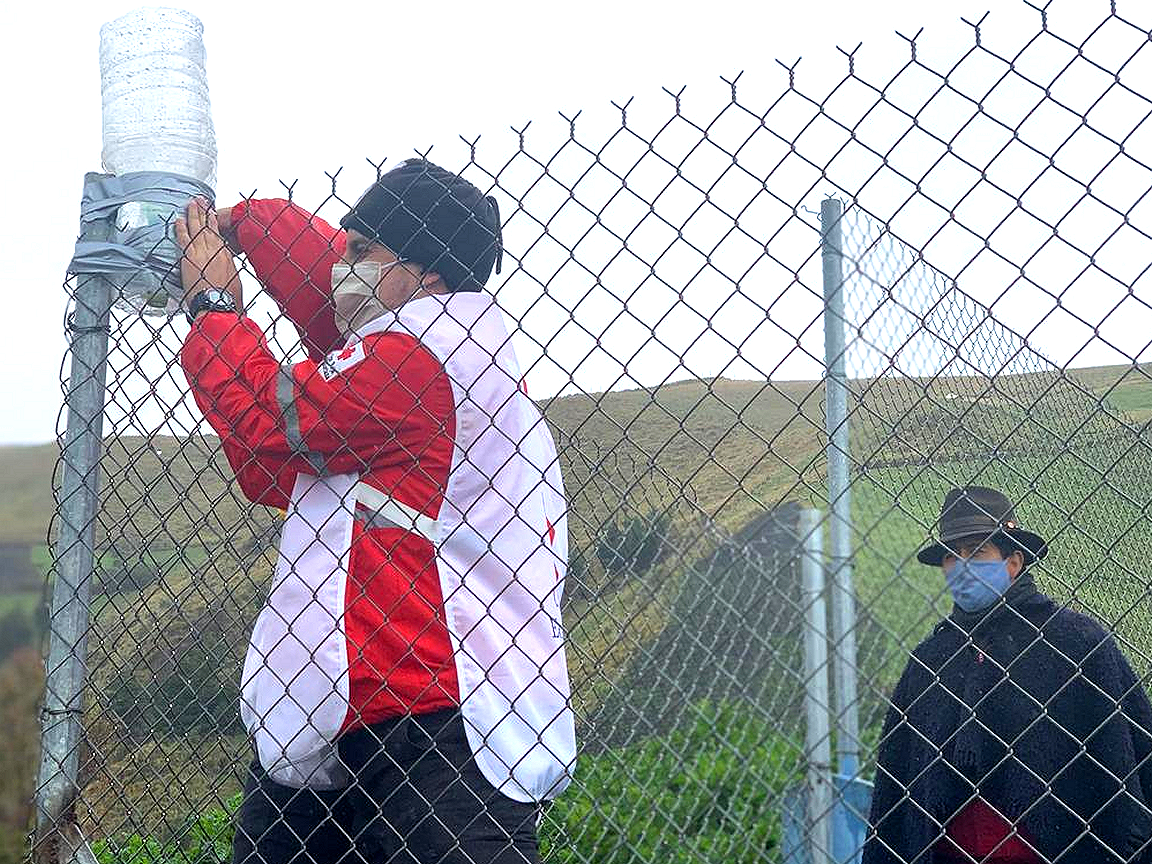 3 February 2023
By the Climate Centre
The Prudence Foundation and the IFRC through its specialist Climate Centre today announced a new partnership to explore the impacts of air pollution, extreme heat and humidity on people's health.  
The Prudence Foundation, the community investment arm of Prudential, works across Asia and Africa to support education, health and safety in communities.
Both humidity and air pollution are known to adversely impact health during periods of extreme heat. This 18-month research project aims to identify the groups that are most vulnerable to these leading environmental risks, and to motivate early actions to improve health outcomes.
It will identify important gaps in current health literature and culminate in a pilot study comprising an action plan to address the health impact of climate change in an Asian city.
'Multitude of variables'
Marc Fancy, Executive Director of the Prudence Foundation, said: "Through the Foundation and our partnership with IFRC, we aim to build community resilience against climate change.  

"The findings of the research will inform us on how we can continue to develop relevant solutions to improve the long-term health and well-being of the global community."
Meghan Bailey, who leads Climate Centre work on climate-responsive social protection and the climate-health nexus, adds: "It is common for health research on heat to control for humidity and air pollution to isolate the variable of interest.

"However, this means that our understanding of heatwaves and actions to reduce their impact is based on simplified models that do not factor in a multitude of variables experienced in different climates."
The Climate Centre has helped National Societies and their partners establish early warning systems in more than 50 countries. In the last few years, the Climate Centre has championed research, advocacy, and action on heatwaves globally.  

Prudence Foundation – a charitable entity registered in Hong Kong – describes its mission as creating a better future for communities by making them safer and more resilient to life's risks.

It runs regional and local programmes in partnership with governments, NGOs and the private sector to maximize the impact of its efforts, leveraging Prudential's long-term mindset and geographical scale.
An eruption of the Sangay volcano in Ecuador in 2020 caused the Ecuadorian Red Cross to activate its early action protocol with emergency funds from the IFRC, allowing it to assist 1,000 families in rural communities most affected by falling ash. The Red Cross measures volcanic ash (photo) as part of the country's first early warning system for air quality. New research will culminate in an action plan to address the health impact of climate change in an Asian city. (Photo: Ecuador Red Cross)