Rapid IFRC cash grants help National Societies address Cyclone Freddy impacts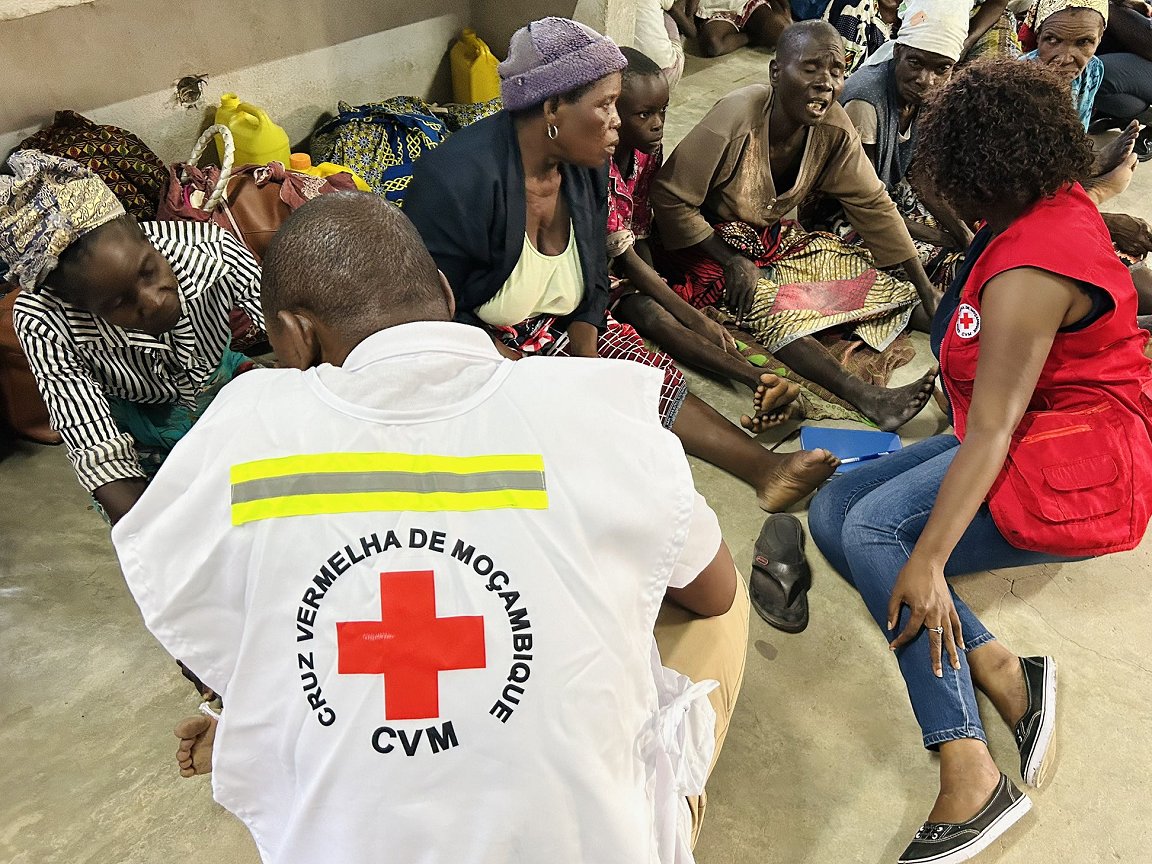 27 February 2023
By the Climate Centre
Two grants from the IFRC's Disaster Response Emergency Fund approved last week are helping the Malagasy and Mozambique Red Cross rapidly address impacts of Tropical Cyclone Freddy, which at one point was forecast to be threatening as many as 2 million people there and in Zimbabwe.
A DREF-supported operation worth nearly 140,000 Swiss francs was being readied as the storm approached landfall as a tropical cyclone in Madagascar, where the Red Cross had been prepositioning relief items, mobilizing volunteers to high-risk districts on the east coast, and disseminating warnings and other information.
The DREF allocation will enable the movement of stocks from warehouses to at-risk areas, the deployment of volunteers, and rapid assessments soon after landfall, the IFRC said.
"In addition, the National Society, through this operation will be able to provide immediate relief to 750 households from three regions," it added, through cash, shelter, health, psychosocial support, and water and sanitation.
The IFRC's Head of Delegation for Southern Africa, Michael Charles, said Friday that Freddy had made landfall in central Mozambique, with Beira the most affected district, its port closed and some areas made inaccessible.
IFRC and Mozambique Red Cross teams were "on the ground for preparedness and response", he tweeted.
IFRC President Francesco Rocca thanked the Malagasy Red Cross for their preparedness work: "[Preparing] communities before the arrival of a cyclone literally save lives," he tweeted.
'Necessary measures'

A DREF grant for Mozambique was approved just after a weakened Freddy made landfall at the end of its track across the Mozambique Channel, releasing just over 270,000 Swiss francs to help the National Society provide food parcels, health care, early warning, and WASH services to 1,000 households.
Freddy is one of only four storm systems that have crossed the entire southern Indian Ocean from east to west, US meteorologists National Oceanic & Atmospheric Administration said Thursday; it was also "the first tropical cyclone in the Southern Hemisphere to undergo four separate rounds of rapid intensification."
The mayor of the Malagasy town of Mananjary, one of the most seriously affected by Freddy, said the damage there was not as bad as in previous cyclones because those living close to the river had been evacuated in time, the BBC reported last Thursday.
"We were better prepared this time," Denis Franconio told its Focus on Africa programme. "Before the cyclone's arrival, the authorities, especially the central government, took the necessary measures by distributing items like rice, clothes, kitchen materials for the people in need."
But he added that: "People live on agriculture here and I am really concerned about famine because everything has been destroyed. First, people will need food urgently, and secondly they will need seeds to ensure they can cultivate their crops."
Freddy arrived in the region a month after the powerful storm Cheneso brought heavy winds and floods to north-eastern Madagascar, killing at least 33 people and displacing tens of thousands, media reports said.
Mozambique Red Cross volunteers speak to residents protectively taking shelter ahead of Storm Freddy's arrival Friday, after causing disruption and several deaths in Madagascar earlier in the week. (Photo: PIROI – Croix-Rouge française)