The Climate Centre's research on evidence-led policy and practice
The Climate Centre continually strives to advance and share knowledge about the ways climate change impacts the most vulnerable people around the world. To do so, our experts work closely with research institutions; learning from them while sharing our knowledge and experience to shape joint research agendas and promote evidence-led policy and practice. Our team includes scientists from different disciplines, many of whom have published research on the social and natural sciences. And, in an exchange of staff as well as ideas, some members of our humanitarian team are based at research institutions.
By promoting scientific engagements and providing technical advice, our aim is to enhance climate risk management approaches. For example, our work ensures that Red Cross Red Crescent actors and their partner organizations can access, understand and use climate and weather information. This includes information across timescales (short-term weather and long-term climate) and sectors as well as at international to local scales.
We achieve this through:
Thematic activities
Research projects
Junior researchers and PhD Fellows
Games and innovation
1. Thematic activities
A. Climate science to inform risk management across timescales
Anticipatory approaches
Anticipatory approaches have gained momentum in recent years, triggering humanitarian decisions before a disaster, after a scientific forecast of a likely extreme event reaches a pre-defined, dangerous threshold. Currently, more than 60 actors (including 35 Red Cross and Red Crescent National Societies) are using anticipatory action to reduce the the impact of foreseeable extreme events. We aim to catalyse change by strengthening early warning systems and impact-based forecasting, shifting humanitarian financing from a reactive to a proactive model, stimulating collective innovation, and facilitating coordination to solve humanitarian problems locally and globally. Our approach is guided by our Vision for Anticipatory Action.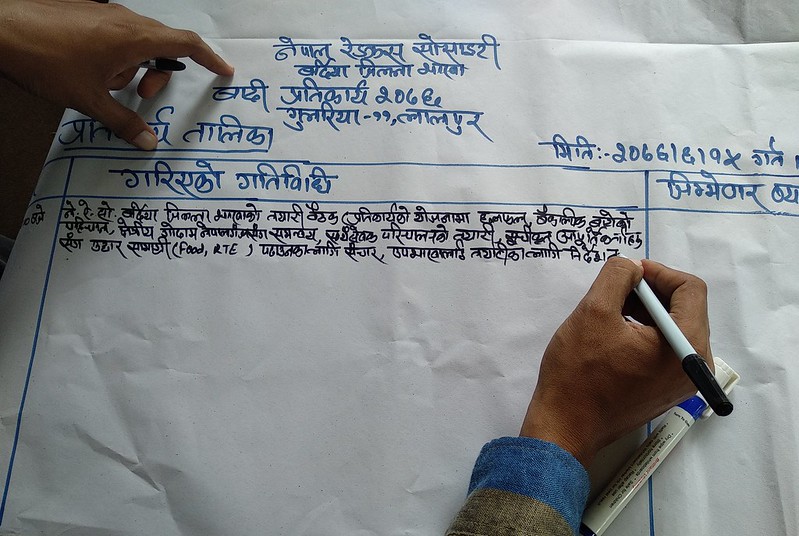 Linking science, policy and practice are fundamental elements of anticipatory action. And we put climate and social sciences at the centre of the design, organisation and implementation of anticipatory action.
For example:
· The Climate Centre is a partner in various research consortia, including Science for Humanitarian Emergencies and Resilience (SHEAR). Working with SHEAR, we have developed a research road map on Forecast-based-Financing, suggesting areas for further research.
· The Climate Centre is a key partner in the Anticipation Hub – a network of organisations around the world that is working to develop and scale-up anticipatory approaches. Following the West African floods in 2007, our experts helped to develop anticipatory approaches that now include Early Warning Early Action, Forecast-based Financing and Impact-based Forecasting. The aim is to deploy relevant early action to anticipate the impact of recurring natural disasters.
· The Climate Centre also participates in the Anticipatory Action Task Force (AATF) – a key part of the Anticipation Hub – where partner organizations discuss how to scale-up anticipatory action.
Climate science to inform risk management across timescales
As climate change continues to increase the frequency and intensity of extreme events and related disasters around the world, the urgent need to incorporate climate information into risk reduction strategies and decision-making is abundantly clear. From 2007 onwards, the Climate Centre and the International Federation of Red Cross and Red Crescent Societies (IFRC) worked closely with the International Research Institute for Climate and Society (IRI) at Columbia University, New York to develop forecasting and monitoring products to help disaster managers across the Red Cross Red Crescent to predict, prepare for and respond to disasters.
The partnership created an IFRC/IRI map room to equip the Red Cross Red Crescent with weather forecasts as well as advisories on possible early action. Close collaboration between the National Societies and national hydro-meteorological services is key to effective preparedness and response. A guidance note on successful collaboration is available in English here, French here and Spanish here.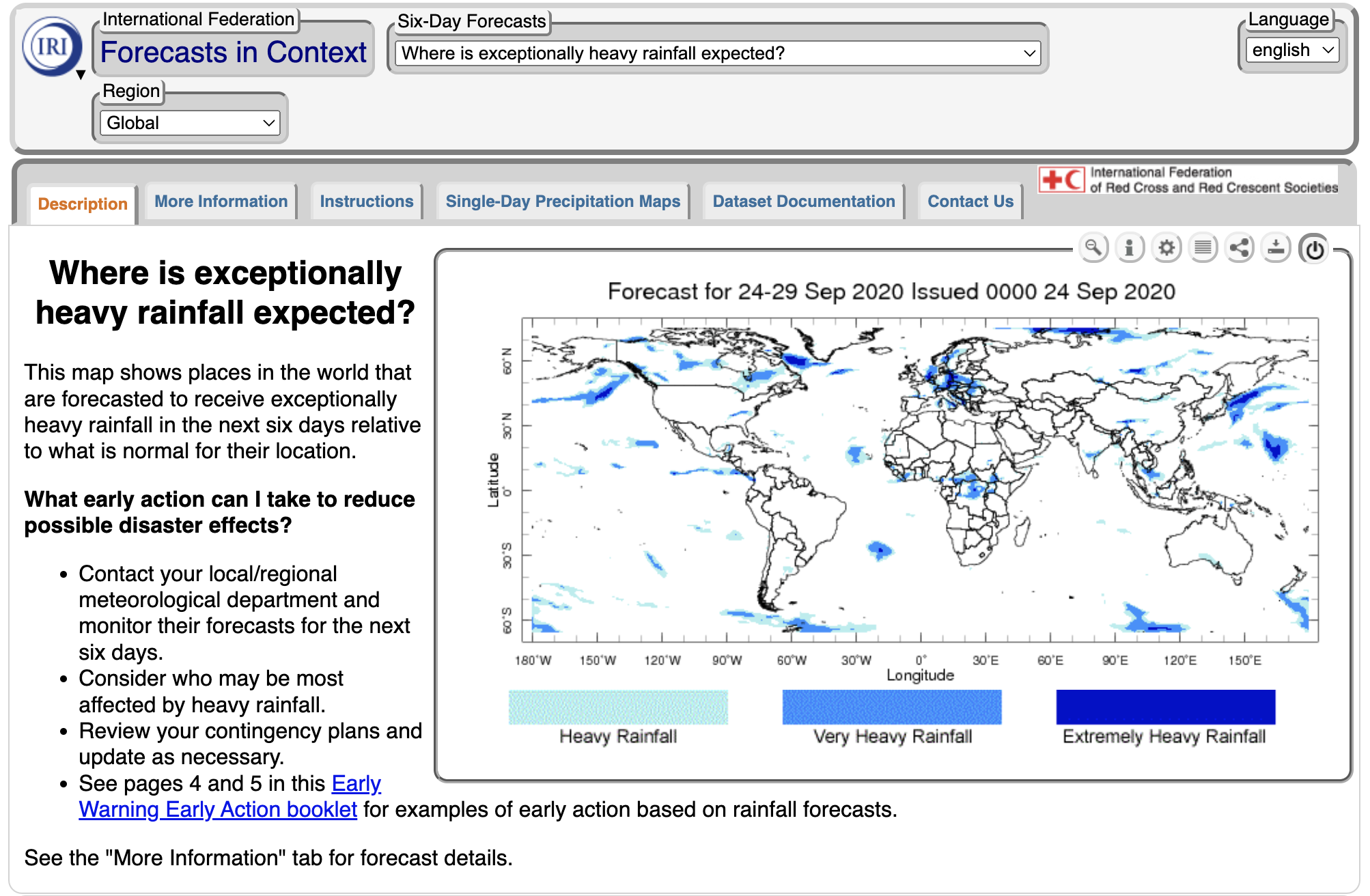 Red Cross Red Crescent actors can also submit questions directly to the IFRC technical help desk at ifrc@iri.columbia.edu.
B. Attribution

The science of the attribution of extreme climate-related events is advancing rapidly, which means that we can now assess whether a specific event is more likely today than in a world without climate change. The methods we use are improving all the time; scientists can do such analyses more quickly, often within days of an extreme event. Since 2014, the Climate Centre has been involved in attribution science through the World Weather Attribution (WWA) Initiative, providing detailed assessments on the role of climate change in the aftermath of extreme weather events. The Climate Centre's work with partner's on attribution was featured in MIT's 2020 review of ten 'breakthrough technologies'. In particular, the Climate Centre's role focuses on people's vulnerability and exposure, which can quickly turn an extreme weather event into a disaster.
For example, a heatwave analysis was carried out by WWA scientists following the record-breaking heatwave in Canada and the Western United States in 2021. Their analysis proved that the heatwave would have been virtually impossible without the influence of human-induced climate change. The science of attribution provides a meaningful contribution to policy change and action. In meetings with partners, policy-makers and practitioners, for example, it can make a real difference having this information to hand. Read more.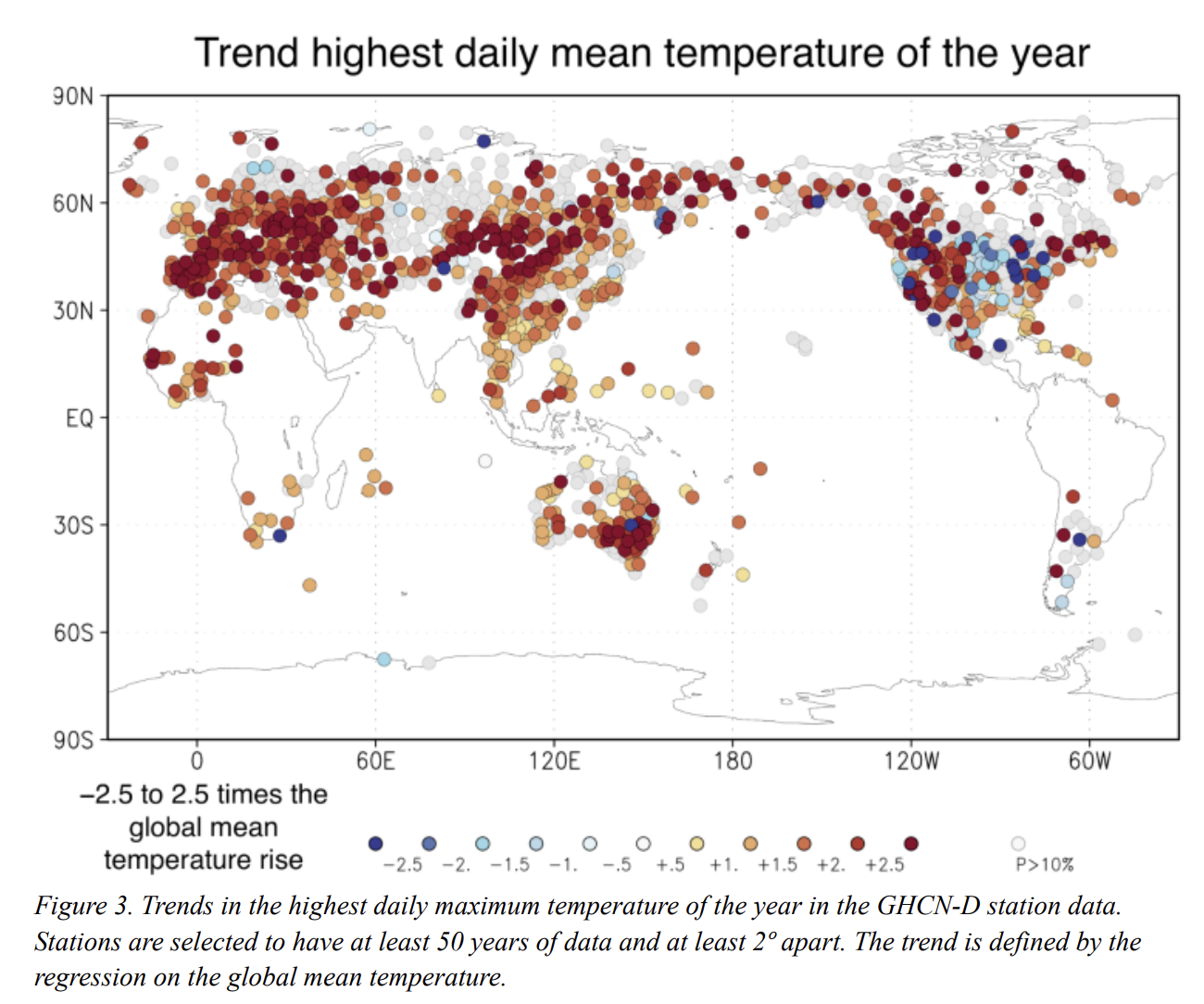 C. Intergovernmental Panel on Climate Change

In 2021, the Intergovernmental Panel on Climate Change (IPCC) published its latest report on the physical science basis of climate change (also known as Working Group I) – part of its comprehensive 6th Assessment Report. The report highlights that climate change is a certainty and that further increases in extreme events are expected around the world.
Lead authors of the Working Group II report, Impacts, Adaptation and Vulnerability, included
Maarten van Aalst, Climate Centre Director and Erin Coughlan de Perez, Climate Centre Senior Advisor. This report has been published at the end of February 2021 and was more strongly integrated with natural, social and economic sciences. For the first time, the IPCC report notes that climate change is already contributing to humanitarian crises in vulnerable contexts. In addition, climate and weather extremes are increasingly driving displacement in every region of the world. The report reaffirms the key principles that the Red Cross Red Crescent network has been calling for to tackle climate change: that local action is key in tackling climate change and that responding to disasters after they happen will never be enough to save lives and combat a crisis of this magnitude.
The Climate Centre also plays an important role in translating science for different audiences. For example, the Working Group II report on impacts, adaptation and vulnerability was explained as a series of cartoons in February 2022, the same day that the 3,500-page IPCC report was launched. Our focus on clear communication is essential to ensure that risk framing can be incorporated in humanitarian policies and practice.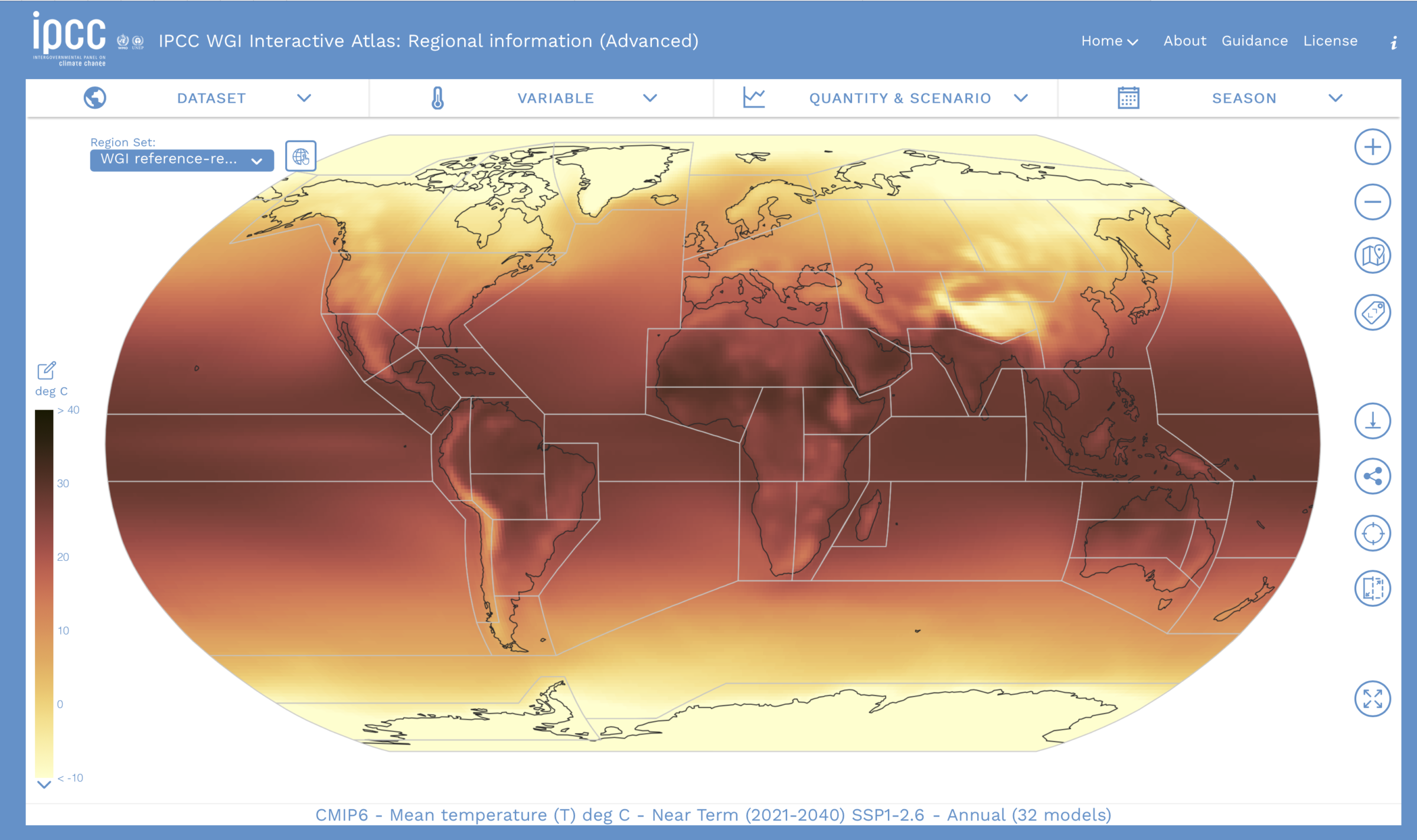 D. Climate and conflict

Working with the World Bank, we have developed advanced methodologies of compound risk analysis. These overlay climate projections on to known areas of conflict and migration in countries such as Burundi. Similar 'hotspots' have been identified in Angola and Honduras. The International Committee of the Red Cross (ICRC) is mandated to protect people affected by conflict and we support the ICRC by integrating climate risks into its strategies and operations. To do so, the Climate Centre helps to screen climate risk within different countries, develop climate action plans, stress test interventions against the IPCC's climate scenarios and build climate knowledge across the ICRC based on the latest climate science.The Climate Centre has also supported ICRC in creatively disseminating climate and conflict issues to the broader public, for example through a partnership with VICE Media explaining key messages via cartoons."
Our climate and conflict research agenda goes beyond the usual angle of examining whether climate change causes conflict, and poses questions that are eminently practical and actionable, such as: How are people impacted by climate shocks in places in conflict? How are the consequences of climate change exacerbating intercommunal tensions in states affected by climate change and conflict? And how can anticipatory action be fostered in conflict settings to reduce climate impacts?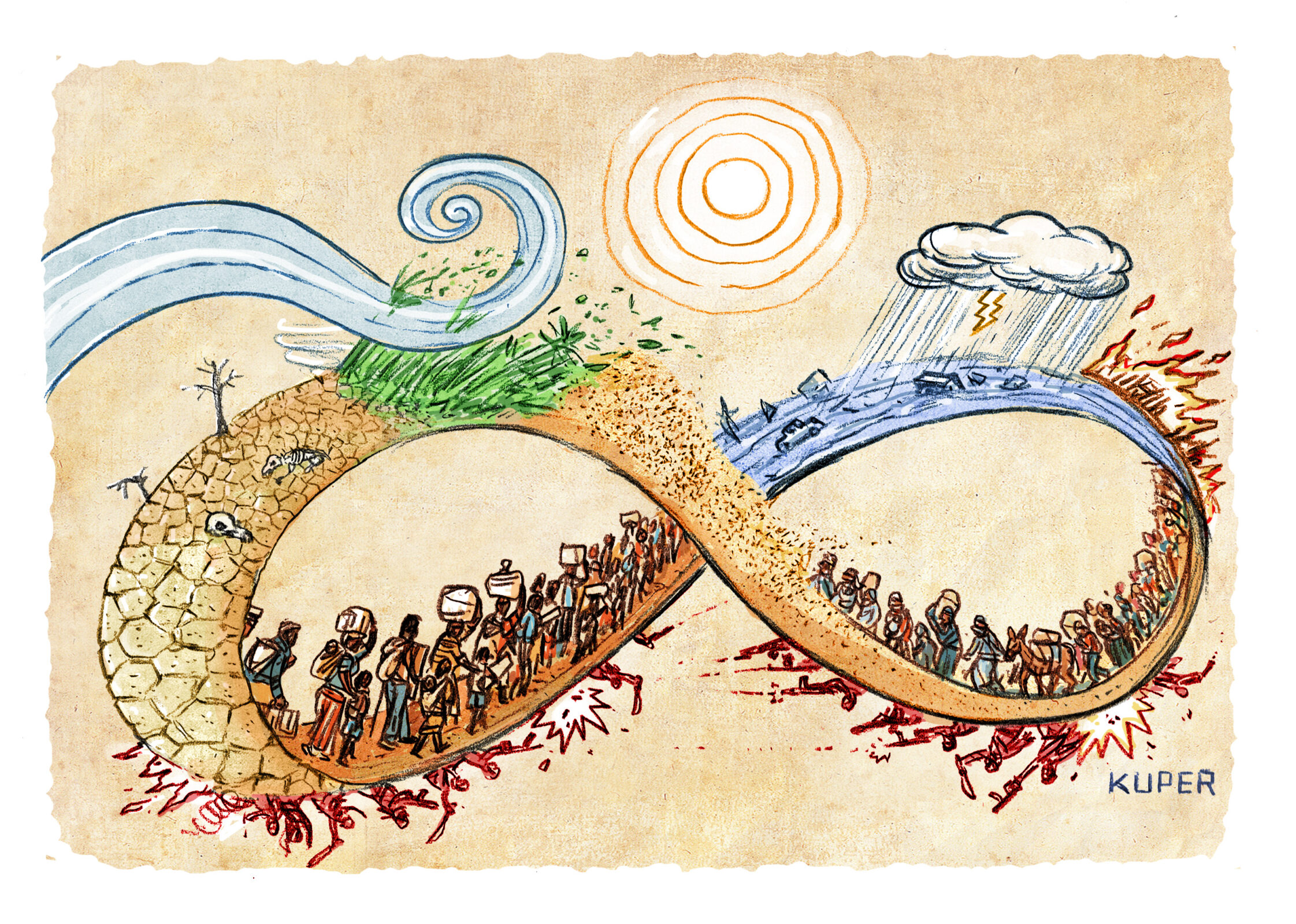 E. Research on the health and climate agenda
Working within a broad partnership of humanitarian actors, academia and public health institutions, we are leading research on the impacts of climate change on health, anticipatory action for health, climate-resilient health systems, and climate finance for health.
For example, in partnership with Médecins Sans Frontieres, our experts co-lead the Anticipatory Action on Health Working Group hosted by the Anticipation Hub. With the UK's Department of Health and Social Care as well as researchers at the London School of Hygiene and Tropical Medicine, the Climate Centre has developed impact-based forecasting approaches to forecast the risk of dengue fever (a vector-borne disease) in Barbados. Similar approaches are also being developed to anticipate hydro-meteorological hazards and outbreaks of waterborne diseases in different countries. In partnership with the UK Health Security Agency and the Adaptation Research Alliance, we have produced a report on joint recommendations for results-oriented adaptation research for climate resilient health systems.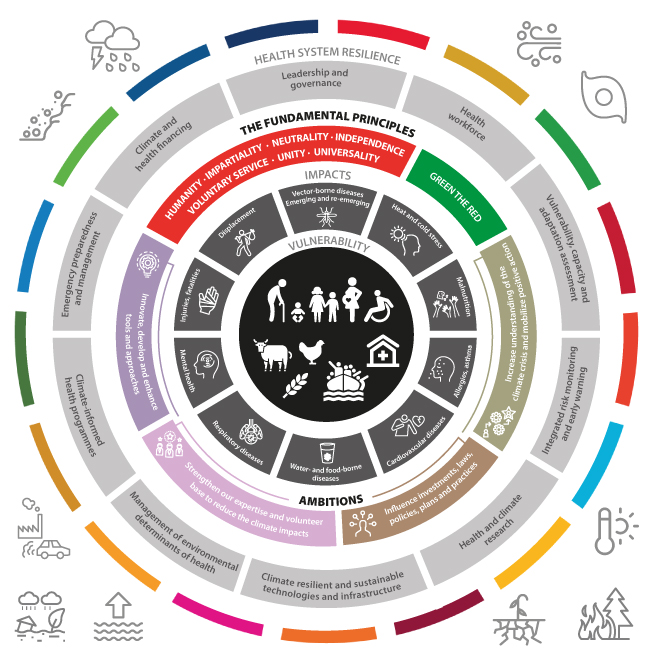 Research projects and partnerships
A. Science for Humanitarian Emergencies and Resilience
SHEAR is an interdisciplinary, international research programme, funded by the UK's Foreign, Commonwealth & Development Office (FCDO) and the Natural Environment Research Council (NERC). A cutting edge research and practice programme, SHEAR has offered ground-breaking research and guidance, notably for the Anticipatory Action agenda of the Red Cross and Red Crescent. We are a key partner in SHEAR. Read more.
B. XAIDA
The EU-funded XAIDA project (Extreme Events: Artificial Intelligence for Detection and Attribution) aims to advance the science of extreme event attribution and make it more relevant to stakeholders interested in adapting to climate change. We work with scientists and stakeholders to help translate the science into key operational or policy implications for adaptation. Learn more.
3. Junior researchers & PhD Fellows
Junior researchers
An integral part of the Red Cross Red Crescent, our role is to develop evidence-based knowledge that informs action on the ground and provides a basis for good decision-making. Key to achieving this is our close collaboration with academic institutions. This includes submitting our own working papers and publications to peer-reviewed scientific literature. Our staff and consultants often give lectures on climate risk management at universities and conferences. Since 2008 we also run a well-established programme for Junior Researchers (internships), through which we work with academics at universities around the world. This helps nurture the next generation of practitioners, and strengthens the long-term future of humanitarian partnernships with academia and beyond.
B. PhD Fellows
We frequently support PhD students through CASE studentships (formerly known as 'Collaborative Awards in Science and Engineering') and co-supervise PhD projects. Engaging PhD students in our research agenda has proved very successful. For example, Erin Coughlan de Perez, a Senior Advisor at the Climate Centre wrote a PhD dissertation on Forecast-based Financing that provided key research for our work on Anticipatory Action. We currently have researchers affiliated to universities in the Netherlands, South Africa, United Kingdom, Singapore and the United States.
4. Games and innovation
A. Games
A highly successful way of engaging practitioners with the humanitarian uses of science has been done through the development of a dedicated set of games that capture essential aspects of knowledge and enable learning and dialogue through serious fun. Games offer concrete ways of helping humanity tackle the complexities, volatilities and uncertainties should be addressed in our work. The games developed by the Climate Centre have also been integrated into the course work of different leading universities in Africa, Asia-Pacific, the Americas, and Europe – including for example the game "Decisions for the Decade", commissioned by the World Bank to help explain changing risks and uncertainty. We have run game sessions from rural Kenya to the White House and from the Vatican to NASA.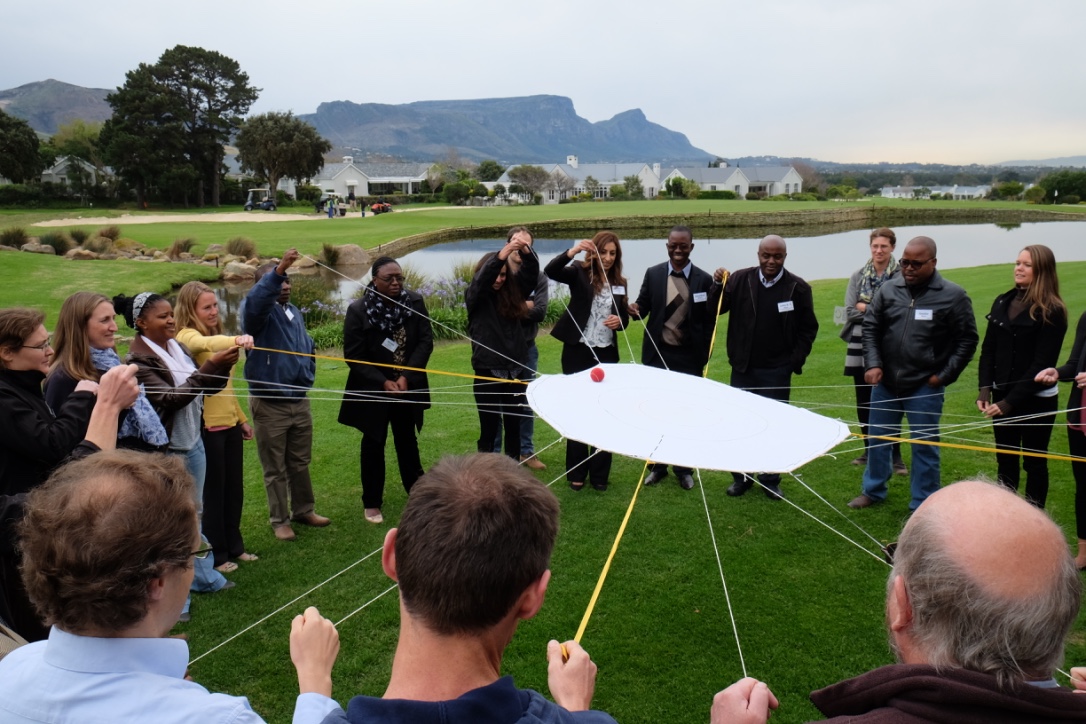 The Climate Centre continues to be at the forefront of innovation in how to communicate science for humanitarian work. For example:
B. Humour
Humour, like humanitarian work, is about the gap between what is and what could be. Since early 2020 we have seen a remarkable growth in our collaboration with professional humorists to shed light on what can go wrong and what to do about it. Our "Cartoonathons" are events that bring together experts, humanitarians, and world-class humorists, in order to co-create cartoons that can help depict confusions, tensions, ambiguities, contradictions, and other aspects of what is unacceptable yet often accepted. Our humour-based sessions have resulted in over 200 cartoons, and have been instrumental in the design and facilitation of interactive sessions for difficult conversations, such as the IFRC's 2020 event about humanitarian work in times of COVID (see the 4-minute "Cartoonathon Funk" video), and the COP26 Presidency event on Loss & Damage. Our cartoons are also now a regular feature of teaching among many of our academic partners.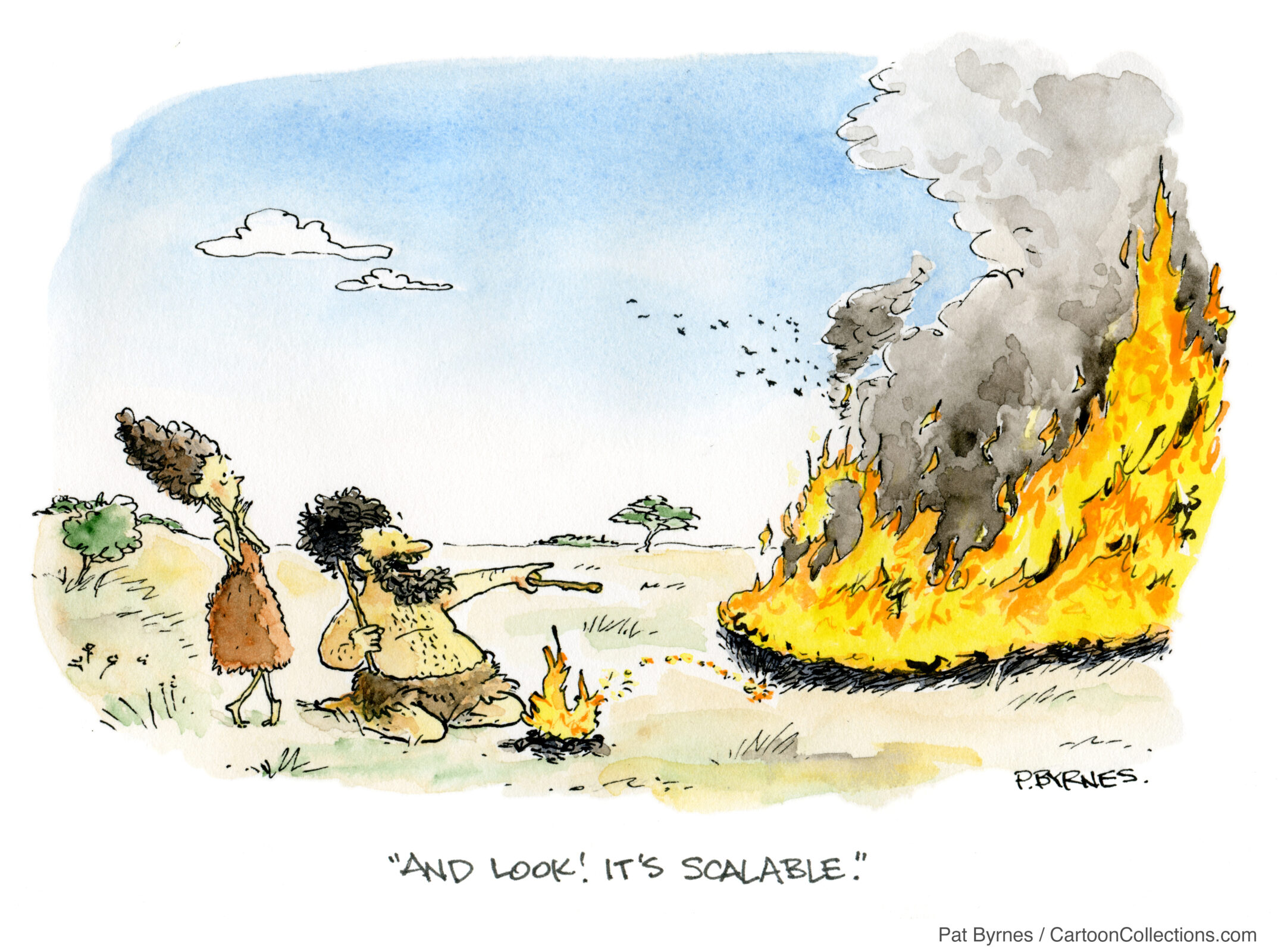 C. DataSculptures, Fitness Dance, Hip Hop, and other unconventional approaches
Research shows that showing research doesn't work. In our quest to develop new ways to connect science to policy and practice, the Climate Centre has been fortunate to partner with creative collaborators to design and deliver unusual ways to engage people with the science of climate impacts. Examples include our first DataSculpture bringing data to life about a forecast-based financing project downstream of a hydropower dam in Togo, a Shakesperean performance on geoengineering, and a competition on "sound art miniatures" which included sonification of atmospheric parameters (see MIT article).
We have also brought humanitarian perspectives on science in events with policymakers. For example, we held a UN Climate Summit session with senior officials and real-time Hip Hop improv comedians. Most recently, in the context of the IPCC's Sixth Assessment Report, we created a Fitness Dance Class inspired by the science of climate impacts, as well as eight humanitarian insights delivered via Cardboard Theatre. At the COP21 in Lima, hundreds of participants in our sessions had a most immersive experience of atmospheric science via the co-creation, inhabitation and flight of a very large lighter-than-air sculpture, entitled "Intiñán": Invitation to an Artistic Experimental Performance led by renowned artist Tomás Saraceno. Our work about art & culture to elicit insights on changing climate risks was included in the book "A Year Without a Winter", selected as one of the best art books of 2019 by the New York Times. For more information on unconventional approaches to science communication, please contact our innovation lead, Pablo Suarez