Meet My Daughter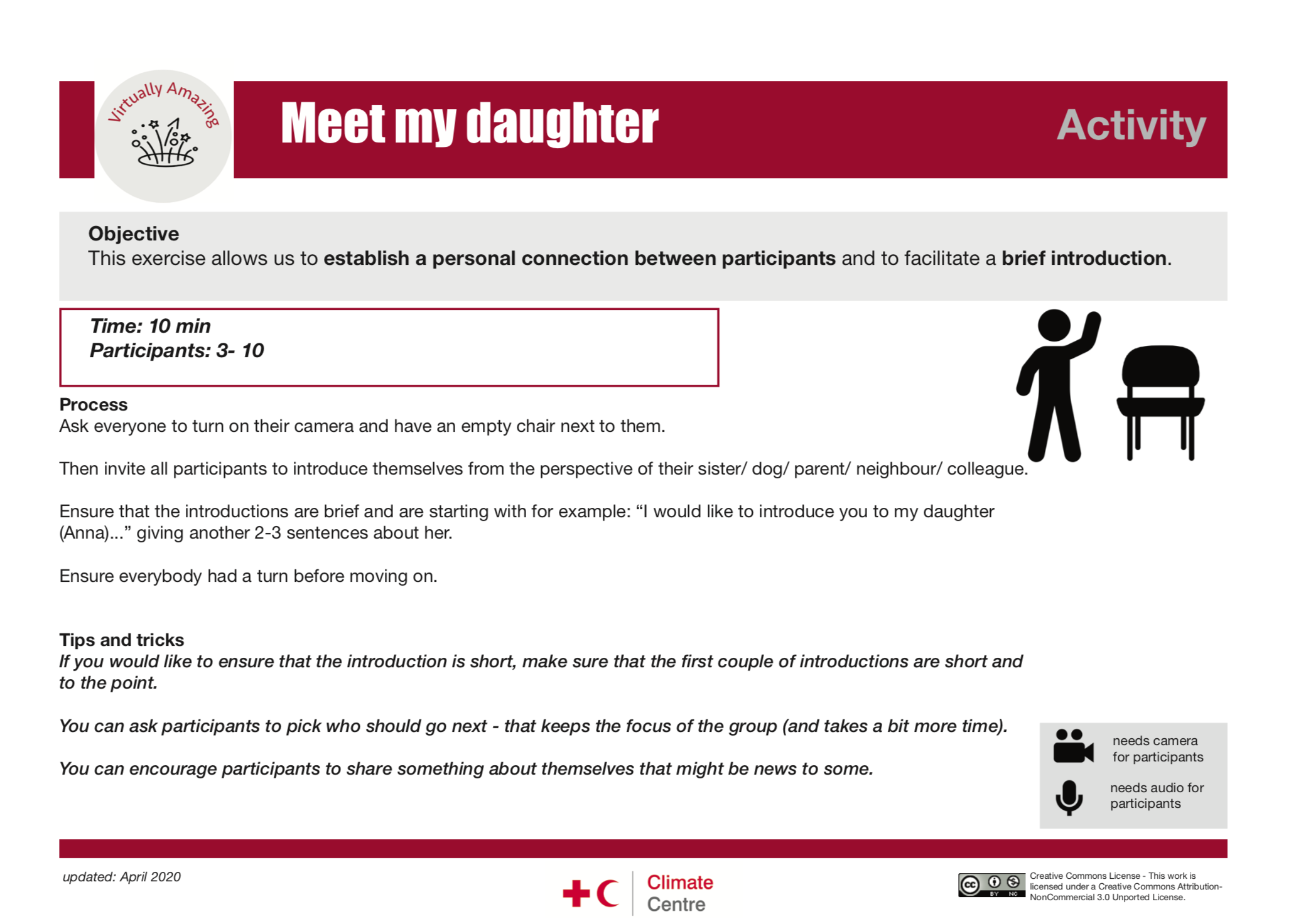 Objective
This exercise allows us to establish a personal connection between participants and to facilitate a brief introduction.
Process
Ask everyone to turn on their camera and have an empty chair next to them.
Then invite all participants to introduce themselves from the perspective of their sister/ dog/ parent/ neighbour/ colleague.
Ensure that the introductions are brief and are starting with for example: "I would like to introduce you to my daughter (Anna)…" giving another 2-3 sentences about her.
Ensure everybody had a turn before moving on.
Technical requirements
The use of camera, break out groups
This work is licensed under a Creative Commons Attribution-NonCommercial-ShareAlike 4.0 International License.
For this game is needed:
Participants:
3-10
Facilitator skill:
*/***
Minutes for gameplay: