#DCDays23 to explore bold initiatives on climate action, game-changing solutions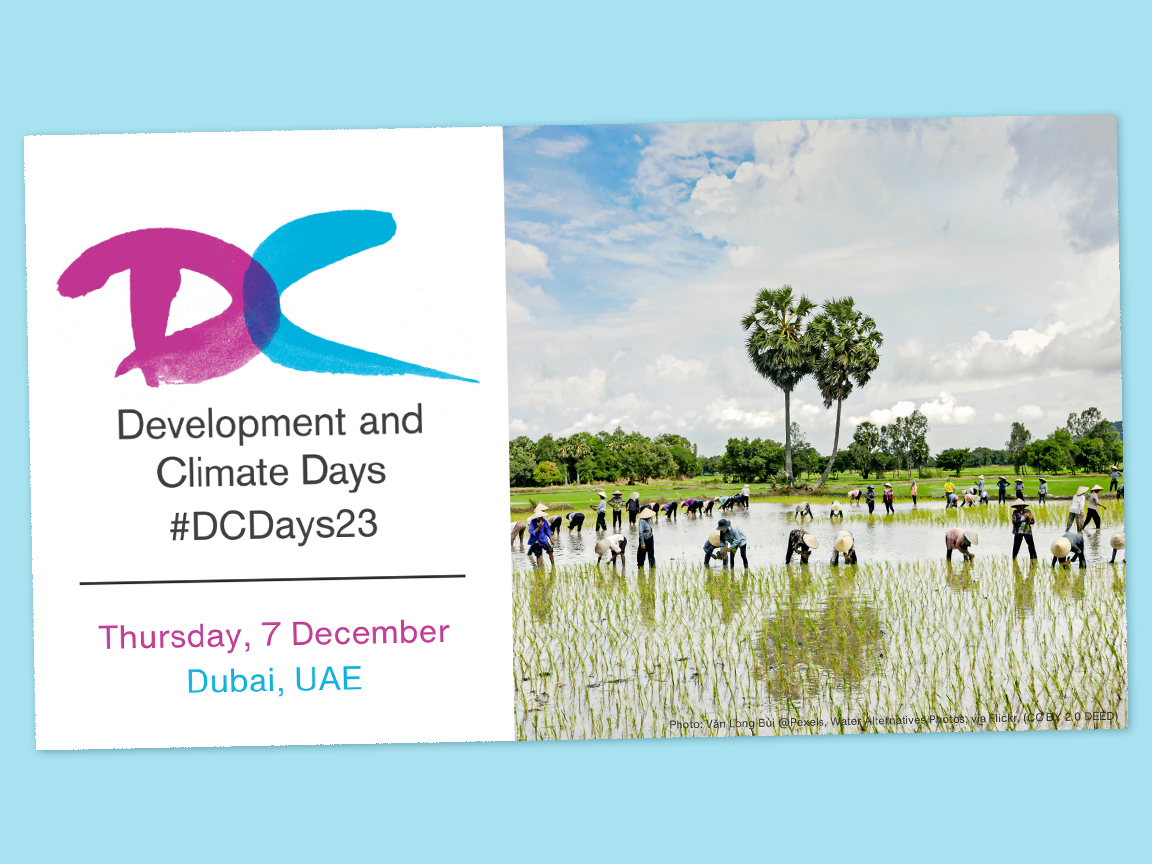 7 November 2023
By the Climate Centre

Development and Climate Days returns this year at COP 28 for the first in-person session since before the Covid-19 pandemic (register).
D&C Days 2023 will be a one-day event on 7 December at a venue to be confirmed in central Dubai, alongside the UN climate talks that include the first global stocktake of the international response to the climate crisis.
It will gather "leaders, thinkers, and innovators from across the globe united by the challenge of advancing climate action and effecting positive, lasting change. It will create a safe space for the uncomfortable yet necessary conversations about the challenges of inaction and shifting the status quo," say principal organizers IIED.
As well as the International Institute for Environment and Development, it is organized in partnership with the Climate Centre, the Climate Emergency Collaboration Group, the Climate Justice Resilience Fund, the UN Food and Agriculture Organization, and the World Bank.
Finance

Points of focus this year include "climate actions across adaptation/resilience, climate justice, and climate finance," IIED add.

"We're creating a space where bold initiatives and game-changing solutions can confront the challenges of inertia and slow progress towards meeting the world's climate goals head-on."
Climate finance is not being accessed by those that need it most, for example, and available funding is "fragmented, sectoral, and restricted" – especially for the most vulnerable countries.
"D&C Days will delve into how partnerships can be strengthened to be truly inclusive, equitable, and empowering, sharing risks and accelerating climate action."

The opening and closing plenary sessions will be streamed live.
The D&C Days community will also pay tribute to Saleemul Huq, the highly respected Bangladeshi scientist and founder of Development and Climate Days 20 years ago, who died late last month at the age of 71.

"We will continue his work of recognizing the value of connecting sustainable development and climate, acting as a constant voice for climate action and justice," IIED said.