'Partners for Resilience' carry 2 years' worth of lessons to DRR Global Platform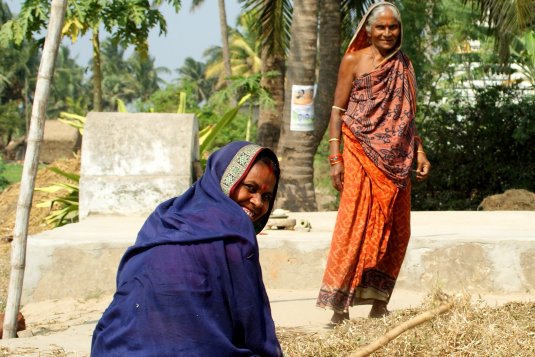 17 May 2013
The Netherlands Partners for Resilience (PfR) – CARE Nederland, Cordaid, the Netherlands Red Cross, the Red Cross/Red Crescent Climate Centre and Wetlands International – today publish a summary of two years' worth of case studies and lessons learned from their joint programming in nine countries.
The four-year programme – one of the biggest of its kind in the world – works with 30 implementing partners on ecosystem-based and climate-smart disaster risk reduction (DRR) in Ethiopia, Guatemala, India, Indonesia, Kenya, Mali, Nicaragua, the Philippines and Uganda.
It's estimated to be reaching more than 400,000 people. 
With the programme now at its halfway point, "a wealth of initial successes and lessons learned have been identified," according to the summary, which is being rolled out at the fourth session of the
Global Platform
for DRR in Geneva from 19–23 May.
These illustrate how the partners' initial
resilience vision
is being turned into practice on the ground, it adds. 
Risk maps
Among reported PfR highlights worldwide:  
Kenyan pastoralists were helped to manage their grazing system with a "seasonal timescale" in mind ahead of the December 2012 dry season, to ensure enough pasture would remain for everyone at the end; communities later said there had been no deaths or losses of livestock in PfR areas. 
In the Mahanadi Delta in Odisha state, India, community-risk assessments revealed patterns in the hazards facing villages; people on the coast, for example, were able to invest in eco-projects such as greening the shoreline and maintaining river flow through the removal of silt.  
PfR in the Philippines "layered" past, present and future risk maps, enabling people to see the changing nature of risks and get a better idea of the risk-reduction resources available to them.  
In Ethiopia, PfR implementing partners worked with communities and pastoralist women to create community action plans and manage rangelands and water. 
In Guatemala, Mayan communities are supplementing traditional knowledge of weather and climate predictions by using small weather stations, all of which helps to improve local warning systems. 
Agricultural training was conducted by PfR Mali to promote sustainable farming.  
PfR communities in Uganda facilitated user-friendly weather forecasts, and for the first time ever communities were in direct contact with local metereologists to identify risk-reduction measures based on the information. 
 
'Progress, challenges'
"The Global Platform is an excellent opportunity to share all this invaluable experience," says Madeleen Helmer, Climate Centre Director of Policy and Communication, who will be in Geneva for the DRR meeting next week. 
"We look forward to discussing these initial findings with our Red Cross Red Crescent and other DRR colleagues from around the world – the progress and the challenges equally."
Ms Helmer and the Climate Centre's Director Dr Maarten van Aalst are chairing a number of side events at the Global Platform, including an educational game session on Tuesday. 
The Global Platform – set up in 2007 for governments, NGOs, scientists, development practitioners and UN agencies – is held every two years and provides the principle international arena for discussing the latest developments in DRR work and building partnerships across all sectors.
Women thresh corn in Tandahar, a PfR village, in the Mahadani Delta, in India's Odisha state, where the partners also focus on desalination of reservoirs, climate adaptation for agriculture, and cyclone preparedness. (Photo: Astrid van den Berg/Cordaid)