'UK struggling to keep pace with climate impacts'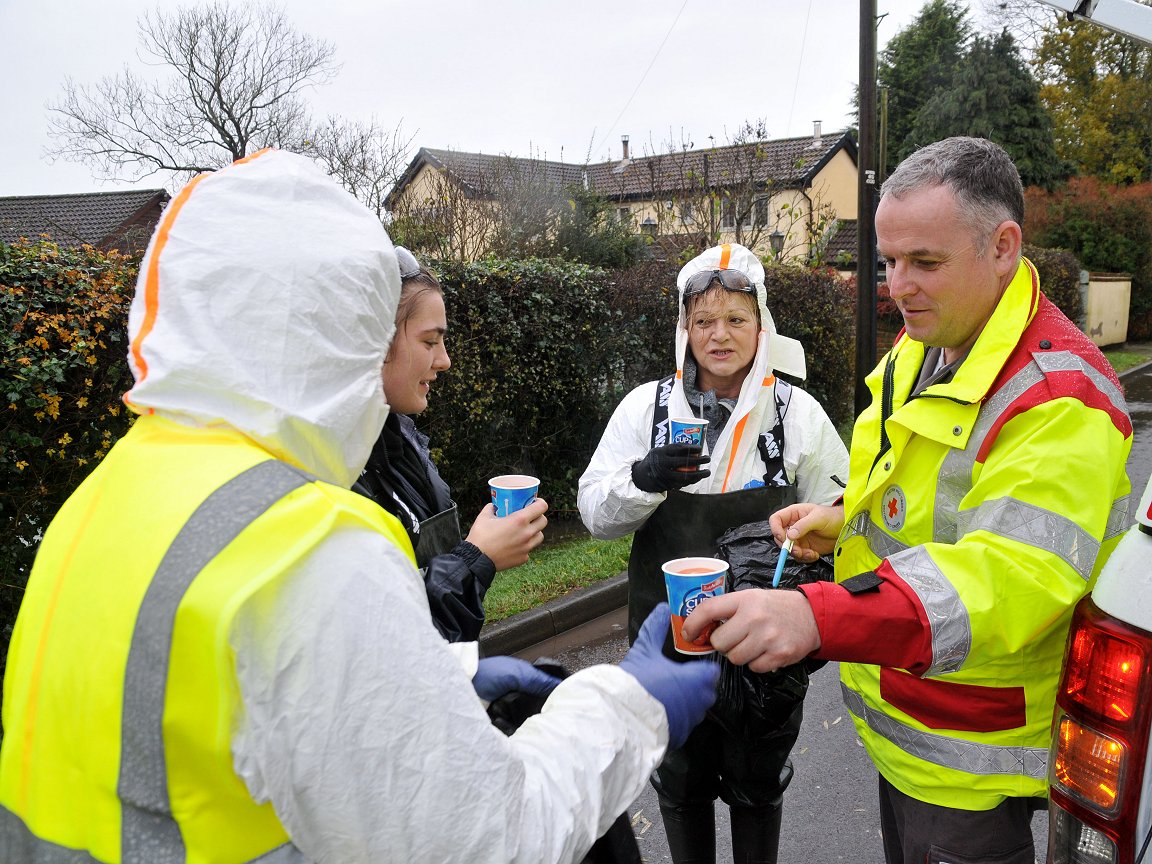 17 June 2021
by the Climate Centre

Action to improve the UK's resilience is not keeping pace with the fallout from a warming world and increasing climate risks, a new assessment from its independent Climate Change Committee (CCC) published yesterday has found.
The CCC is a statutory body established by law in 2008 to advise the UK's central and devolved governments and report to Parliament on progress in climate mitigation and adaptation domestically.
Its latest report involved over 450 experts from 130 organizations and includes the finding that since 2018 over 4,000 heat-related deaths have been recorded in England; yet since the CCC's last assessment five years ago, nearly 600,000 homes have been built that are not resistant to extreme heat.

Risk areas
The UK is experiencing "widespread changes in the climate", it says. Average land temperature has risen by 1.2°C from pre-industrial levels, sea levels have risen by 16cm since 1900, and "episodes of extreme heat are becoming more frequent".

Baroness Brown, Chair of the CCC Adaptation Committee, said: "The severity of the risks we face must not be underestimated. These risks will not disappear as the world moves to net zero; many of them are already locked in.

"By better understanding and preparing for the coming changes, the UK can prosper, protecting its people, its economy, and its natural environment. A detailed, effective action plan that prepares the UK for climate change is now…needed urgently."
The CCC report – which will inform the third UK Climate Change Risk Assessment and National Adaptation Plans – identifies eight priority areas of risk: freshwater habitats and species, soil, natural carbon stores such as forests, crops and livestock, food supplies, power, health and "[m]ultiple risks to the UK from climate change impacts overseas".
The CCC assessment also identifies steps that could generate benefits in the next five years if implemented on a large scale, such as retrofitting buildings, but while the changing climate also "creates some opportunities, these do not offset the risks and also require early action to realize," a CCC statement said.

The government, it adds, must "support good adaptation planning across the UK and integrate this into policies."
'Community resilience is critical
to deal with these trends'
The British Red Cross tweeted that it "agrees we need to support communities…to adapt to climate change, building resilience and preparedness to existing and future climate risk".
In response to the CCC report, the National Society flagged its existing guidance for both flood and heatwave preparedness on Twitter, while its Executive Director of International, Richard Blewitt, said "community resilience [is] so critical to deal with these trends," with the "dramatic impacts of the climate crisis in the UK", which hosts the next round of UN climate talks later this year.
British Red Cross Chief Executive Mike Adamson wrote last weekend that, after the G7 meeting in Cornwall, COP 26 is the second "of two global opportunities this year for the UK to show it is as committed as ever to playing a positive, powerful role for good in the world."

He argued that "developing countries will want to see the big economies commit to tackling climate change before they will feel compelled to do so."

British Red Cross emergency-response volunteer Kenny provides hot drinks to members of the community as they help clean up the village of Fishlake, near Doncaster, following widespread floods in November 2019. (Photo: BRC)