UN: Climate-related wildfire risk now touches even the Arctic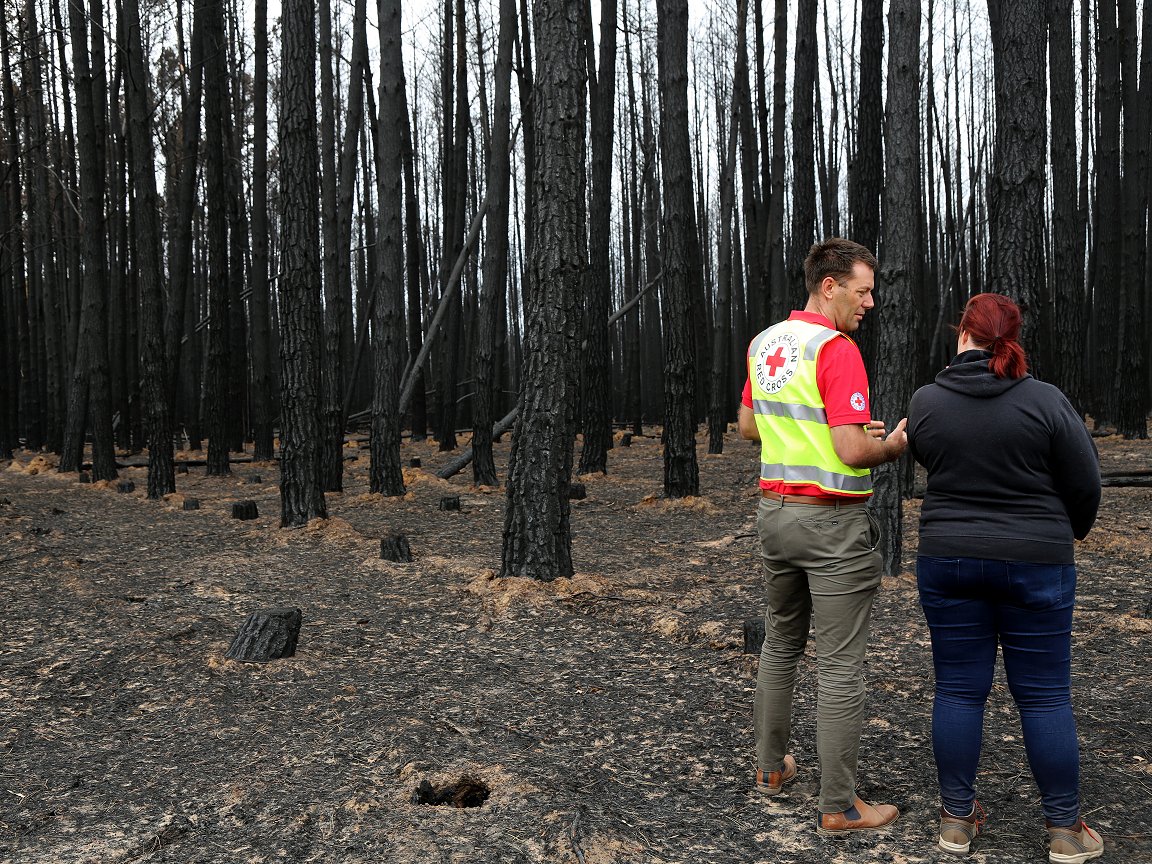 25 February 2022
by the Climate Centre
Even the Arctic, previously all but immune, now faces a rising risk of wildfires, experts say in a new report issued this week ahead of the UN Environment Assembly in Nairobi.
"Climate change and land-use change are projected to make wildfires more frequent and intense, with a global increase of extreme fires of up to 14 per cent by 2030…and 50 per cent by the end of the century," according to the report from the UN Environment Programme and GRID-Arendal.
It calls on governments to shift related investment away from "reaction and response to prevention and preparedness".
Spreading like Wildfire: The Rising Threat of Extraordinary Landscape Fires advocates for "a combination of data and science-based monitoring systems with indigenous knowledge and for a stronger regional and international cooperation."
Fire seasons

UNEP Executive Director Inger Andersen said: "Current government responses to wildfires are often putting money in the wrong place. Those emergency service workers and firefighters on the frontlines who are risking their lives to fight forest wildfires need to be supported.
"We have to minimize the risk of extreme wildfires by being better prepared: invest more in fire risk reduction, work with local communities, and strengthen global commitment to fight climate change".
Wildfires disproportionately affect the world's poorest nations, which struggle to meet the costs of rebuilding, the two agencies' report adds.
"Wildfires and climate change are mutually exacerbating," it says: wildfires are made worse by climate change through hotter, drier, longer fire seasons, while climate change affects carbon-rich ecosystems like peatlands and rainforests, turning "landscapes into tinderboxes".
Wetlands

Wildfires are pushing some animal and plant species closer to extinction – the Australian 2020 bushfires, for example, which are estimated to have wiped out millions of domesticated and wild animals (photo).
UN Environment Programme and GRID-Arendal argue that the "restoration of ecosystems is an important avenue to mitigate the risk of wildfires before they occur and to build back better in their aftermath.

"Wetlands restoration and the reintroduction of species such as beavers, peatlands restoration, building at a distance from vegetation, and preserving open-space buffers are some examples of the essential investments into prevention, preparedness and recovery."

In one of the most climatically significant events of last year, some 50 wildfires were burning in the Russia's Yakutia republic in Siberia and by September were being extinguished at the rate of five a day; the year before, the World Weather Attribution partnership concluded that a heatwave in Siberia would have been impossible without human-induced climate change.
Australian Red Cross staff member Jai O'Toole comforts a Kangaroo Island resident in a burnt landscape in 2020. Extreme temperatures, dry conditions and winds fuelled hundreds of bushfires across five Australian states, the Red Cross said. More than 2,800 Red Cross personnel supported communities nationwide starting in July 2019. (Photo: Aysha Leo/Australian Red Cross)