Nearly half a million Kenyans to be helped in Red Cross drive against mosquito-borne disease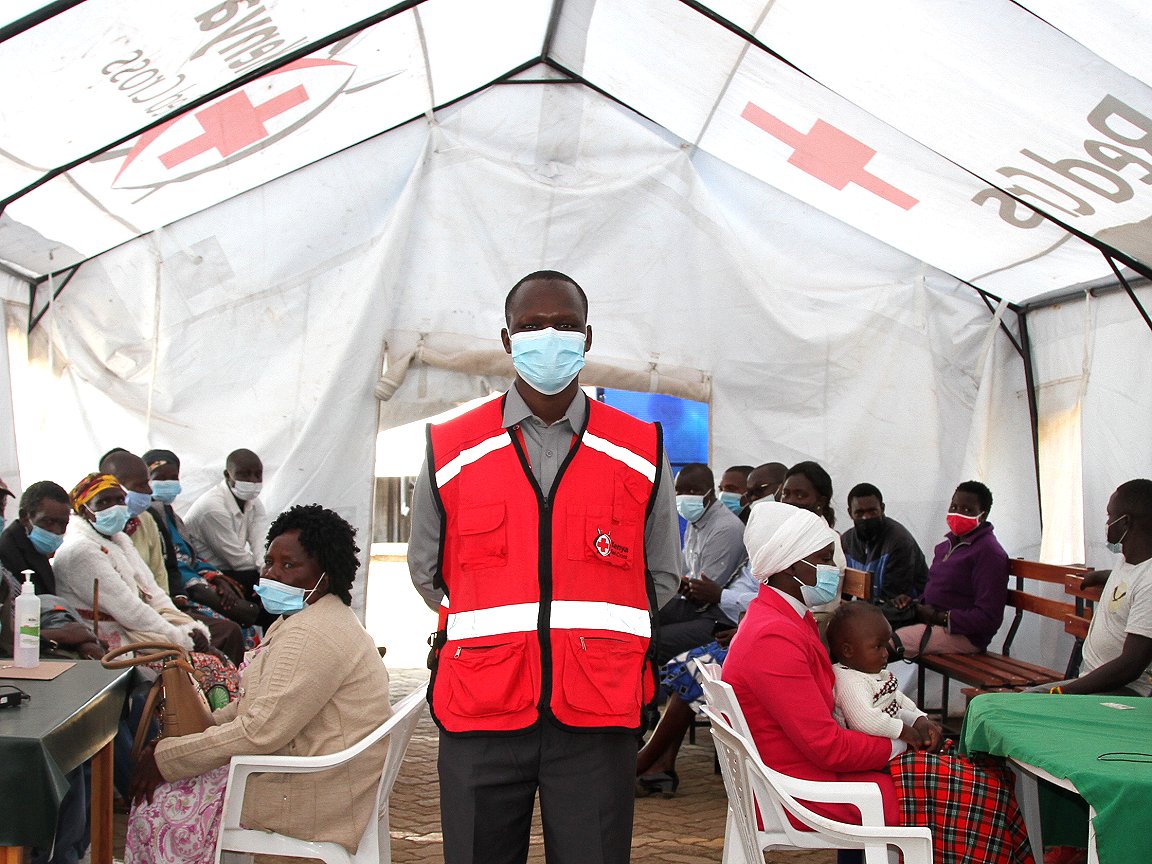 23 March 2022
By the Climate Centre
The IFRC today issued a humanitarian cash grant of just over 200,000 Swiss francs to help the Kenya Red Cross Society (KRCS) deal with a cluster of diseases transmitted by vectors that it says is causing international concern: chikungunya, dengue, yellow fever and others.
The overall strategy of the operation is to reduce yellow fever and chikungunya, both spread by infected mosquitoes, "through intensified prevention and control activities at the household and community level", reaching 450,000 people in Isiolo, Wajir, Baringo, Elgeyo Marakwet and West Pokot counties.
The operation supported by the IFRC's Disaster Relief Emergency Fund is expected to last four months and will involve some 600 KRCS personnel.
The Kenyan government earlier this month activated its national emergency response mechanism after three people died in Isiolo county of suspected yellow fever.
"The risk of yellow fever re-emergence is increasing due to the effects of climate change, drought, and globalization," the DREF text says.
The first cases of chikungunya were reported in the middle of last month in Wajir county.
Health crises

A dengue outbreak last year affected three coastal counties – Mombasa, Kilifi and Lamu – and was addressed with a previous DREF allocation.
The Red Cross reports that existing data shows that upsurges are experienced at the end of short and, by June, the long rains. But now the virus "is surging at the beginning of the long rains [and] will likely make the situation worse", so preventive measures need to be accelerated to reduce the impact of the two diseases.
Lessons from the existing KRCS Community Epidemic and Pandemic Preparedness Programme that started in 2018 in Bomet, Narok, Tharakanithi and West Pokot counties will be factored into the current response.
Kenya has been affected by numerous health crises and natural disasters in the past two years, the IFRC says, with more than 4 million people now facing the combined impacts of drought and Covid.

"The situation is very dire among the poor and those in hard-to-reach areas of the country (mostly in the arid and semi-arid areas)…the localities most affected by health crises."
Reproductive increase
Last year's Lancet Countdown report said that because of changing environmental conditions the epidemic potential for dengue, zika, and chikungunya viruses has increased globally, with a reproductive increase of 13 and 7 per cent respectively for Anopheles aegypti and Anopheles albopictus mosquitoes, compared with the 1950s.
The IFRC-Climate Centre country report on climate-related health impacts in Kenya says chikungunya, dengue fever, malaria, Rift Valley and yellow fever, are "highly sensitive" to changes in temperature, rainfall and humidity.
Vector-borne diseases, it adds, are also influenced by population growth, urbanization and control measures.
Caleb Kibet, a staff member at the Kenyan Red Cross Baringo office, works at a Covid vaccination centre supported by the European Commission last year. The KRCS will now deploy some 600 personnel to combat a feared spike in vector-borne diseases. (File photo: KRCS)